News / National
Is Learnmore Jongwe a Hero or a Psychopath?
22 Oct 2013 at 06:59hrs |
Views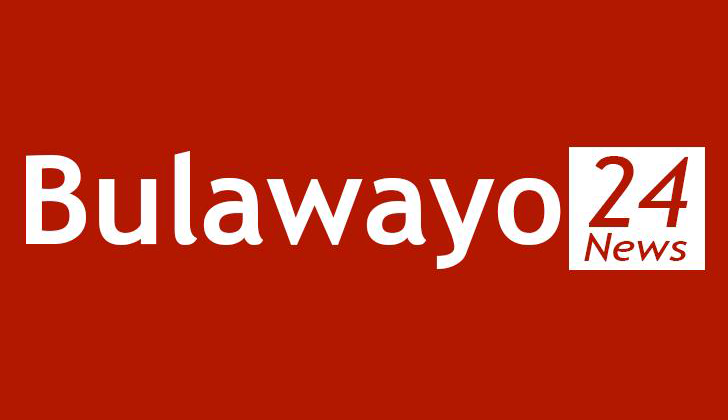 Exactly 11 years ago today (22 October 2002) a 28 year old man died in custody at Chikurubi Maximum Prison under mysterious conditions cause of death which an independent pathologist attributed to excessive intake of chloroquine the malaria curing tablet. The young man was Learnmore Judah Jongwe on remand for the brutal murder of his wife Rutendo Muusha Jongwe in July of the same year in a domestic dispute.
At the time of his death, Learnmore Jongwe was the National Spokesperson of the then united opposition Movement for Democratic Change and sitting Member of Parliament of Kuwadzana Constituency..
Born on the 28th of April 1974 in Samambwa village in Zhombe, Jongwe did his Advanced Levels at Lower Gwelo Mission between 1993 and 1994 before enrolling at the University of Zimbabwe in 1995. He was elected into the Committee of the Zimbabwe Law Students Association (ZILSA) the same year before being elected President of the Students Representative Council in October 1996. On the 2nd of March 1997 Jongwe was duly elected as the first President of a revived Zimbabwe National Students Union (ZINASU).
In 1999 at the setting up of the MDC he was elected as interim youth chairman before being elected as the party's first substantive spokesperson at the party's inaugural congress. In the 2000 parliamentary election Jongwe was elected as the Member of Parliament for Kuwadzana Constituency in Harare. With his continued rise in political might Jongwe was eyed by most people as the person to take over party leadership from Morgan Tsvangirai in years to follow and even state presidency.
Disaster struck the young rising star in July 2002 when Learnmore Jongwe allegedly brutally stabbed his wife Rutendo eight times with a kitchen knife leading to her death at Avenues Clinic two days later. It was the state's case that Jongwe killed his wife because he had found his wife processing divorce papers at a law firm in Harare. In a rage Jongwe could not stomach the separation and an argument ensued at their home leading to him stabbing her eight times with two 14 cm deep stabs on the chest below the breasts.
In his defence through his legal representation led by Jonathan Samkange, Jongwe indicated that contrary to the state case he had found Rutendo having passionate sex with a lawyer in the legal practitioner's office. The defence alleged that on getting home when they tried to talk the issue over upon which the wife is said to have indicated that what Jongwe had seen in the office was real and the man was better at the "game" than Jongwe which led to Jongwe stabbing the wife in rage for insulting his manhood. Jongwe pleaded guilty of killing his wife but insisted the intention was never to kill her. His defence team sort to reduce the charges from first degree murder which if convicted may have led to a death sentence or a very long custodial sentence to a lesser charge of culpable homicide.
After several bail attempts were denied including a Supreme Court appeal Jongwe remained in custody and subsequently died in a prison cell at Chikurumbi Maximum Prison on 22 October 2002. His death raised a huge outcry with members of the MDC blaming the government for his death while other sectors attributed it to suicide. Inmates in his prison cell confirmed that Jongwe had looked all well at the time of going into the cells but then saw him move up and down between his sleeping area and the toilet at night and vomiting and having diarrhoea. He was confirmed dead the following morning in his prison blankets.
Eleven years on, some of his old friends especially those from their students politics days annually commemorate the death of Jongwe and worship him as a hero. These commemoration always come with strong criticism from other sectors of society such as women's rights groups, groups against domestic violence and Muusha's family who say there is no heroism in a man who brutally killed his wife in domestic violence. The question still remains even today, is Learnmore Judah Jongwe worth celebrating as a hero? What makes a hero?
Some critics interviewed say they find double standards in members of the MDC formations and all who celebrate Jongwe a murderer as a hero yet they are always first to discredit ZANU PF declared heroes who they accuse of having committed some still unproven murders. Some say celebrating Jongwe is an insult to women's rights and the Muusha family.
As in all the years this year the Friends of Learnmore Trust led by Nelson Chamisa and Daniel Molekele want to have another memorial for the much accolade late MDC "hero". However members of the Muusha family as always remain unamused by these commemoration. Rutendo Muusha's brother Munyaradzi had a few unkind words to the trust.
"For the Jongwe family, nothing is wrong with remembering your loved one," Munyaradzi told the Daily News on Sunday. "To his fans, it's important you know who you look up to. Reality is, the guy was a psychopath, though hard, but reality is what we have to face at the end of the day. Him and his lawyer cooked a sick story to try get them out of problems. It's sad his die-hard fans bought it, no surprise though."
"People should know that this guy they loved dearly was a psychopath," Munyaradzi said. "I'm sure Rutendo is not the only person he murdered, guess she marked the end to it. All those close to Rutendo know about his abusiveness, the beatings, pushing her out of a moving car, threats of ending both lives etc.
"She wanted a divorce and that's exactly what makes psychopaths snap, and like most cases that's how it ends - break up with me and I will kill you, then myself.
"Well, you knew him in politics, but only in politics, sadly that was his other side, monster at home. There are others out there like him, all over the world, who rely on their societal status to get away with it."
"My mum raised my sister well. Tell the world the truth, they deserve the truth please."
Source - Byo24News