News / National
Who will succeed Tsvangirai?
13 Nov 2013 at 06:19hrs |
Views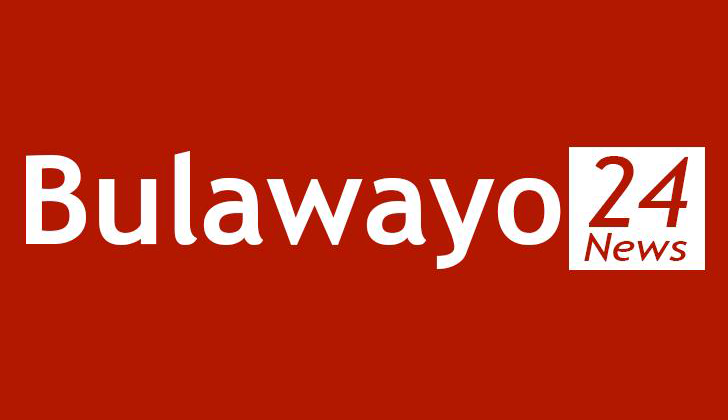 Four months after the MDC's devastating electoral defeat, the rhythm of politics in the opposition party makes one's head spin.
Irreconcilable social forces are on the move and tending towards a clash. The moment for clarity has arrived.
Among all the candidates vying for the MDC presidency, Tendai Biti, Nelson Chamisa and Thokozani Khupe clearly have the edge when it comes to a real shot at the top MDC job after Morgan Tsvangirai is gone.
It is trite to note right at the outset that Tsvangirai has a mandate which runs until 2016.
The MDC leader has not stifled leadership renewal debate, but called for internal MDC discourse, not in the press.
This is worrying and wrong at so many levels. There must be free and open debate on MDC succession, even in the press, without fear of opprobrium.
It seems, the MDC, just like Zanu PF, is averse to succession debate.
But it need not be this way.
Both Mugabe and Tsvangirai are not ordained to rule forever and this discourse is healthy to Zimbabwe's democracy.
Pundits of every political stripe have commented on Engineer Elias Mudzuri's dream to take over the leadership of the MDC while Tsvangirai - an opposition leader with star quality - is still at the helm.
If events at the MDC congress held in 2011 at Barbourfields Stadium are anything to go by, then Mudzuri's shot at the presidency is a very, very long shot indeed.
Those familiar with events in the MDC will attest that Mudzuri does not stand a chance of a snowball in hell against Tsvangirai at the extraordinary congress being mooted.
Mudzuri will be buried by Tsvangirai, the same way the Harvard-educated engineer was vanquished by Chamisa.
At the 2011 congress, the MDC party overwhelmingly elected Chamisa as its new organising secretary, handing the veteran incumbent and former Harare mayor a humiliating defeat.
After the loud crowd reaction that followed Chamisa's victory and Mudzuri's vanquishing, even the most jaded political reporters admit that the former ICT minister is something rare and special.
In each generation, a few public figures come along who have a personal magnetism that makes strangers care deeply about them. Call it star power, call it charisma, this infrequent gift is akin to the power that great actors have. And Chamisa has that magical quality.
Chamisa is able to turn a room full of strangers into a community rich in shared meaning, just as a great actor creates such a community within a theatre.
Chamisa articulates a vision for the MDC that those in the audience can quickly make their own. He has amazing power of garb.
Charismatic leaders and their followers are interdependent; they feed and energise each other.
The transformational leader gives the audience hope and makes it believe that, together, they can create a better future.
Biti, Zimbabwe's immediate past Finance minister, also has that star quality.
Biti's rhetoric is always suffused with optimism. He purveys not fear, but shining new possibilities.
The football-loving lawyer was the chief negotiator of the power-sharing deal with Zanu PF, which culminated in the 2009-2013 inclusive government, where he displayed unparalleled leadership.
The lawyer has been instrumental in civil society start-ups, including of Zimbabwe Lawyers for Human Rights and the National Constitutional Assembly, which has been campaigning for a new constitution but has been transmogrified into an opposition political party.
Just like Chamisa, Biti is a former union leader at the University of Zimbabwe, who loves shooting from the hip against opponents.
He has been credited as a steady hand on the economic till.
But critics say he is undiplomatic, bookish and lacks the chemistry to connect with the crowds with ease, a major strength of both Tsvangirai and Chamisa.
The feisty Khupe, who was Tsvangirai's running mate in the last general poll, is another dark horse.
As vice president, Khupe is an MDC leader who must be ready to step in and be president if anything happens to Tsvangirai. No doubt, Khupe's working-class roots and media experience has helped Tsvangirai.
She is a holder of a degree in Information Technology from Turin College in Italy. She also holds a Bachelor of Arts in Media Studies.
Contrary to widely-held belief, Khupe is extremely popular in the MDC.
At the last MDC congress, she polled 3 047 votes for the MDC vice presidency, defeating Thabita Khumalo who garnered a lowly 99 votes and Norman Mabhena's 347 votes.
Khupe has deep roots in the trade union movement. She served in the Zimbabwe Amalgamated Railway Union (Zaru) from the 80s, where she cut her teeth in trade union politics in 1987.
In 1991 she was elected secretary for the ZCTU Women's Advisory Council and also a General Council member of the ZCTU.
Khupe, 49, a single mother of three - twins aged 28 and a teen daughter aged 18 - is known for her plain-spoken approach and penchant for speaking from the cuff, and she has taken the traditional vice presidential candidate's role of political attack dog with amazing gusto.
She is a loyal deputy to Tsvangirai and has wormed her way into the hearts of MDC supporters because of the powerful personal story she shares, for her deep knowledge of women affairs, and for her long record of exemplary service in the trade union movement.
In October of 2010, she was elected president for the United Nations Aids/Global Women Power Network for Africa - an arm of the powerful world body responsible for creating a new and sustainable network of female legislators and ministers from Africa to fight HIV/Aids and implement the agenda for accelerated country action at national and regional levels.
A leader in the 8th Zimbabwe House of Assembly, she cuts a figure of a proud person to those who do not know her. But she is in fact a very decent, caring and humble mother.
Khupe's overwhelming endorsement with little effort that left her challengers languishing way down in the polls, was an endorsement that really matters.
Although politicians cultivate and covet such endorsements for their value as publicity and evidence of momentum, Khupe's actual power is real.
She did not need to do hours of blabber to win casual uncommitted voters.
Critics say she owes her position to gender and her tribe. Like Zanu PF, the MDC has maintained a delicate tribal balancing act in its presidium, ensuring the vice president is Ndebele.
But besides this requirement, Khupe is actually very popular if the last MDC congress is anything to go by.
But in the current campaign, the favourite in the succession race is clearly Chamisa.
The camera loves him. His supporters love him. He has a special chemistry with the rank-and-file, especially in the rural areas. Chamisa has a strong rural background, which he has used to his advantage.
It is the cacophony that greets him whenever he is introduced that always fazes reporters.
There is a feeling that Chamisa - a natural leader - stands a good chance to be the next MDC leader.
He has bided for time, staunchly rallying behind Tsvangirai even at his lowest. The MDC leader also has a soft spot for him and there is talk he would love to relinquish power to him if the former trade unionist feels his time is nigh.
Chamisa's unique capacity to inspire should not be undervalued.
Before the MDC picks its next leader at congress in three years time, voters should give great weight to what a candidate with charisma would bring to the table.
Just like Tsvangirai himself, his charisma is infectious.
But doesn't history caution against putting faith in a charismatic leader?
True, some of history's worst villains - Adolf Hitler, of course, springs to mind - have been dangerous demagogues with a stranglehold on their public's fears and aspirations, which they have abused for their own wicked, self-aggrandising schemes.
A far more mundane disappointment in charismatic individuals is that they sometimes reveal themselves to have been smooth-tongued empty suits without the capacity to deliver results.
But not Chamisa. He has done exceptionally well as the party spokesperson and minister of ICT.
He has amassed a string of degrees, with the latest being a masters degree in international relations.
He already has a degree in political science and has one semester left to complete his Law degree.
There is a sense that he is too young, but one has to look at the new breed of leaders in emerging democracies the world over. At the next congress, Chamisa will be 37.
Some say Biti will have to square-off with Chamisa for the big prize at the next congress where Tsvangirai is expected to step down after serving 17 years as president.
That will be a battle of the titans. But even if Chamisa loses that next MDC presidential vote, he has age on his side.
In Chamisa, it seems there is an unusually strong character and good temperament - thus negligible risk of demagoguery.
But yes, even voters who find him spellbinding are well advised to satisfy themselves about his and any candidate's character.
Moreover, the capacity to deliver results is essential.
And in his capacity as organising secretary, particularly in these times of great challenge; it is precisely in this regard that many believe his extraordinary capacity to inspire would empower him to lay the groundwork for his final bid for the presidency.
His ability to deliver solutions for the extraordinary range of problems the MDC faces, including getting over the July 31 disaster and proving the attendant ballot fraud claims, intra-party violence, sliding popularity ratings, will define his future.
An inspirational leader could restore a sense of agency to the MDC, imbuing it with the confidence it so desperately needs as it goes into the decisive phase of the struggle against Zanu PF.
Not to say Tsvangirai has failed, far from it.
Chamisa no doubt has the star quality if the audience reaction at several MDC rallies is anything to go by.
Source - dailynews