News / National
Karikoga Kaseke stole Size4 modelling agency concept
06 Jun 2011 at 13:11hrs |
Views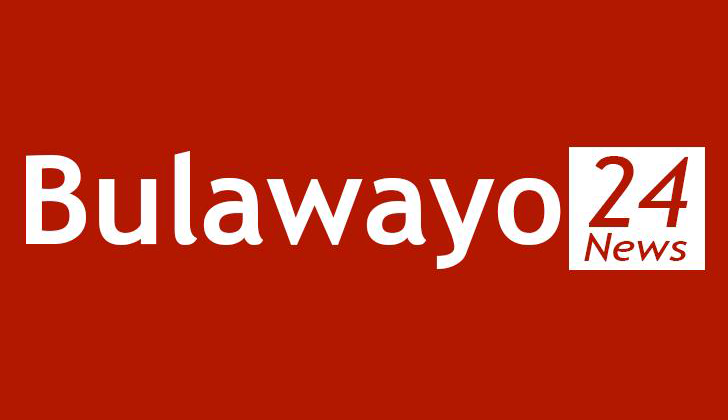 During a prize presentation ceremony held for the Miss Tourism Zimbabwe queens, the Zimbabwe Tourism Authority chief executive officer, Mr Karikoga Kaseke, made a scathing attack on the director of Size4 modelling agency, Wilbert Rukato (WR). He, among other things, accused Rukato of allegedly fielding a pregnant model from Mutare. Ruth Butaumocho had an opportunity to get the other side of the story.
RB: Briefly tell us about yourself.
WR: I am 33 and this is my 15th year in the modelling sector. Apart from working in the modelling territory, I am also a car dealer, having trained as a mechanic. I am married and blessed with two kids.
RB: Mechanics and modelling are two worlds apart, how then did you venture into the latter?
WR: My first love is cars, but then a guru in the sector back in the 90s and early 2000 Regina Gilliam introduced me to the modelling industry.
At that time she was running one of the biggest beauty parlours in the country. Since I was not busy at that time, I assisted her to organise some of the pageants and this is how my passion eventually developed. Having worked with her for some time, I then decided to form my own modelling agency, a development that gave birth to Size4 Modelling Agency.
During that time, I also had an opportunity to receive training from gurus in this sector. This included Rosanne Cummings and the late Sam Tandi.
RB: How big is your clientele and how many models have you groomed to date that are doing very well out there?
WR: Every year we take between 30 and 40 models, not including models that come in now and then for refresher and other short courses. They are too numerous to mention. Some of them are from high schools, colleges and corporate organisations, particularly those that man front desks for their organisations.
I am happy to say that a number of notable models have come through our agency. We have the likes of Nokhutula Mpuli and Phoebe Monjani, who were Miss Zimbabwe title holders for 2001 and 2002 respectively, Greatmore Chatya and Mitchell Wallace, who was the supermodel for 2002. Tsungi Makwanya, Connie Moyo, Jefferson Muselera, the then anchor and television presenter with Zimbabwe Television, are some of the models that have passed through our hands, and have done well.
RB: How do you view the modelling sector in Zimbabwe when you compare it with other countries in the region?
WR: Firstly, the sector is on the revival following years of waning business. However, in terms of beauty pageants, we are still behind if we were to compare with other countries in the region. Suffice to say, we are, however, not discouraged because beauty pageants constitutes only 10 percent of activities that take place in the entire sector.
So whether we hold beauty pageants or not, it would be business as usual in the beauty and modelling industry, because we will still be casting models for advertisements, for fashion houses and a host of other organisations. Essentially beauty pageants only allow people to get a feel of the quality of models that the country has, since they are public events.
RB: ZTA has hinted that it is unable to continue bankrolling the Miss Zimbabwe because of the high costs involved. How best do you think the Miss Zimbabwe Trust should move ahead in terms of sponsorship?
WR: Organisers of the pageant now need to re-engage traditional sponsors in the sector, who have been doing it for years. They should look at companies that are in the beauty, hair, fashion, and telephone services.
Even media and advertising companies should be able to give them sponsorship because there is a strong link between media, marketing and beauty pageants.
That is why Donald Trump is among the people who sponsor the Miss Universe. Beauty pageants are all about image, and perception-based marketing. The sectors I mentioned are the ones that are concerned about perception management. But, naturally, they wouldn't want to be involved in controversies of any sorts. There is no image- conscious company that is prepared to sponsor an initiative that is riddled with controversy. To them, they will not be getting any mileage.
RB: A few days ago, ZTA boss Mr Karikoga Kaseke accused you of being highly mischievous in the modelling industry and even said at one time you allowed a pregnant model to enter the pageant. In Kaseke's words, it turned out that you were the one who was responsible for the pregnancy?
WR: Firstly, that is clear attempt to defame me. That is highly defamatory and a serious attempt to tarnish and assassinate my character. But largely this is nothing but a cheap shot. There are no facts to substantiate his claims. If he has, he should bring forward the evidence. That beauty pageant that he is referring to that was held in Mutare was one of the best preliminaries that the beauty pageant has held to date.
However, let me hasten to say when the preliminaries took place in Mutare I was not a licence holder, but was merely a third party in this whole thing. This whole thing is a lie.
RB: It appears that the two of you have got personal issues. On the other hand, you have been quoted in the media, claiming that Kaseke stole your idea of Miss Tourism Zimbabwe. How did that happen?
WR: It is true, he took my idea. I used to regard him as a father and really admired his aggression until I realised his tactics, and his attitude towards anyone who dares challenge or oppose him.
I think that his persona is not appropriate for the industry in which he works for. It requires someone who has diplomacy, finesse and a high level of persuasion. Unfortunately, he doesn't possesses any of those.
RB: But Wilbert, what evidence is there to support your argument that he stole your concept?
WR: When I came up with the idea of hosting the Miss Tourism Zimbabwe beauty pageant, Kaseke was still with the Civil Aviation Authority of Zimbabwe in 2003. Articles were even written in nearly all the newspapers including The Herald, indicating that I was about to launch a new beauty pageant.
My sister and I approached ZTA and had a meeting with Givemore Chidzidzi, with the idea. He was all for it, and even gave us a supporting letters, dated 11 October 2003 to assist us in getting sponsorship. I still have the letter to this day.
And I quote "Size4 Modelling Agency have approached Zimbabwe Tourism Authority with a proposal to establish, co-ordinate and stage a Miss Zimbabwe beauty pageant. We are of the belief that this a most welcome development for the tourism sector in Zimbabwe as the beauty pageant has its focus on tourism and tourism destinations.
"Similar tourism pageants are prevalent in some other countries, where tourism is the leading sector in the economy, particularly in the Caribbean area and in Kenya," reads part of the letter.
RB: When you realised that Kaseke had adopted your concept, how come you never took up the issue and you are talking about it now?
WR: I got legal advice from lawyers not to get involved in a personal fight with Kaseke or the ZTA, since we were working in a similar environment. I was willing to make the matter rest, until Kaseke started to attack me in the media, at any given opportunity. The reason why I am talking about it now is because I know for a fact that is the only reason why Kaseke is after me.
But in all fairness, this whole media attack is not necessary and is not good for either of us.
RB: Now that you feel defamed Wilbert, what are you planning to do?
WR: For legal reasons, I will not talk about it in the media.
Source - Byo24News