News / National
Panel of Elders a 'charade by Tsvangirai to hoodwink and confuse the people'
06 Jun 2011 at 13:11hrs |
Views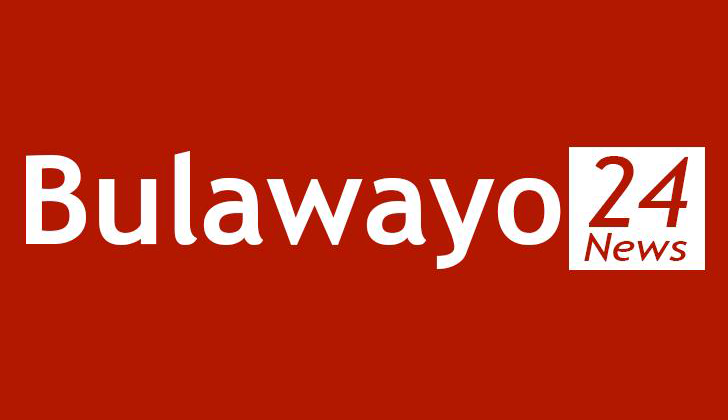 ZANU-PF has rejected the "The Panel of Zimbabwe Elders" launched last week by MDC-T leader Morgan Tsvangirai and said it is being used to pursue a regime change agenda in the country, state controlled 'The Herald' reported on Tuesday.
The party described the move by the MDC-T leader as a way to hoodwink and confuse Zimbabweans in a bid to further his party's agenda of entrenching Western interests in Southern Africa and the continent.
In a statement yesterday, Zanu-PF secretary for information and publicity, Rugare Gumbo said the panel of elders' mandate was clearly to pursue the agenda of regime change in Zimbabwe.
"Zanu-PF totally rejects the creation of such a destabilising project and calls upon all patriotic Zimbabweans to distance themselves from such machinations by the enemy.
"We are fully aware that some patriotic Zimbabweans had their names listed without their knowledge or consent," Gumbo said.
Tsvangirai launched the panel of elders in Harare last week in his capacity as Prime Minister.
"This was the usual charade by Tsvangirai to hoodwink and confuse the people of Zimbabwe. One wonders who Tsvangirai consulted to come up with these so-called elders," Gumbo said.
He said some of the elders were well-known MDC-T supporters, sympathisers and financiers.
"They share a common reactionary ideological position of defending Western interests in Southern Africa and the continent as a whole. Their mandate is clearly to pursue the agenda of regime change in Zimbabwe. We are aware that the Centre for Peace Initiatives in Africa led by Dr Leonard Kapungu is spearheading this sinister project," he said.
Gumbo said the launch was meant to coincide with the forthcoming Sadc Extraordinary Summit on Zimbabwe in South Africa in order to cause confusion in the deliberations to take place. He also accused the sponsors of what he termed a "heinous" project of using it to mobilise funds to support MDC-T in the forthcoming elections.
However, Dr Kapungu yesterday said all political parties were consulted before coming up with the panel. "We consulted all political parties in a meeting Zanu-PF was represented and the MDC-T was represented as well as other parties," Dr Kapungu said.
He said Vice President John Nkomo was scheduled to launch the panel of elders but he was not available.
"We sent our invitations to everyone and through the (Zanu-PF) party's national chairman inviting the Vice President to launch the panel of elders but he was unavailable," he said.
Dr Kapungu said PM Tsvangirai had to launch the panel that sought to stop violence and support the Government's arm of peace initiatives in the country, the Organ on National Healing, Reconciliation and Integration.
He said the other objective of the panel was to stop violence.
"Our objective will go a long way in promoting peace. We really want to stop violence through whatever means possible," Dr Kapungu said.
The panel of elders comprises former University of Zimbabwe chancellor, Professor Gordon Chavhunduka, former National University of Science and Technology vice chancellor, Prof Phineas Makhurane, retired medical specialist, Dr Davision Sadza and Roman Catholic priest Fidelis Mukonori.
Other members are Anglican Church cleric Bishop Sebastian Bakare, Rev Goodwill Shana, Prof George Kahari, Prof Rudo Gaidzanwa, Dr Magret Rukuni, Mrs Funny Chirisa, Retired Colonel Mawire Mutasa, Mrs Ruth Mapisaunga, retired Judge Misheck Cheda, former Education Minister Fay Chung and traditional leaders - chiefs Ndanga and Mutekedza.
Prof Chavhunduka the interim leader of the panel of elders said a meeting was yet to be held for the panelists to be fully briefed on their mandate.
"We are yet to hold a meeting where we would be briefed. But generally our mandate is as elderly and experienced people who are no longer active in politics is to look at issues that are difficult for political parties to deliberate on and give our recommendations," Prof Chavhunduka said.
He said the panel was similar to that in South Africa, the Council of Elders. The council chaired by Archbishop Desmond Tutu is dedicated to finding new ways to foster peace, reduce conflict and despair.
MDC-T spokesperson Douglas Mwonzora said the panel of elders was different from the council of elders proposed by his party leader Tsvangirai. "This is a panel of elders that is not MDC. It is a panel that is not partisan, but an all-inclusive national panel," Mwonzora said.
He said the MDC-T is yet to launch its own party's council of elders.
Source - TNZ