News / National
North Korea's Kim Jong-un carve Mugabe $5 million statues
24 Feb 2014 at 09:26hrs |
Views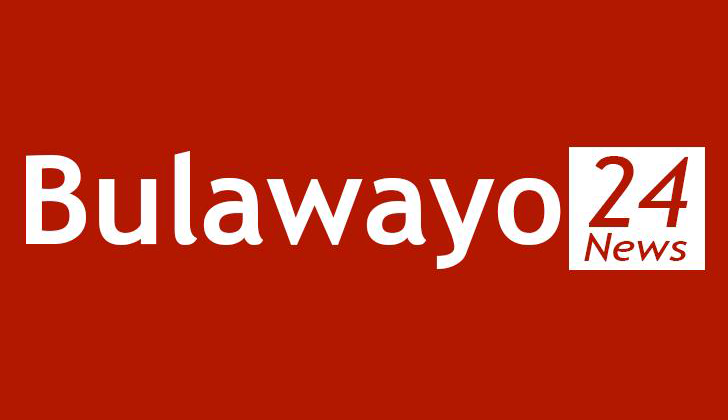 The despotic and secretive government of North Korea's Kim Jong-un has been allegedly commissioned by Zimbabwe, to sculpt two gigantic statues of President Robert Mugabe, to the tune of a staggering $5 million in honour of "The Founding Father" of the Southern African nation's 90th birthday, and political legacy, The Telescope News reported.
Mugabe celebrated his equally costly birthday just last week.
The spendthrift galore of meagre state coffers by Mugabe's bewildered administration, comes at a time when the economy is experiencing a backslide, while the breadline of an average family of five, has shot up from $505 in December 2013 to $511 in January this year, according to statistics released by the Zimbabwe National Statistical Agency (Zimstat). The lowest paid civil servants are earning only around $375 per month.
Icing the cake for the ailing Zanu-PF leader's birthday celebrations in Marondera, were congratulatory messages from China president, Xi Jinping and Russian leader, Vladimir Putin, who expressed gratitude in separate messages read by the ambassadors of the two powerhouses.
The two statues, which began being crafted by Pyongyang in 2009 and are believed to be ready for delivery, comprise of one enormous bronze casting, reminiscent of former Iraq President, Saddam Hussein's huge statue which was toppled by armoured U.S Marine recovery vehicles in Baghdad 's Firdos square eleven years ago. Sources working at Zimbabwe 's National Museums and Monuments aware of the project, which they say is a "classified secret" said the bronze statue has "the height of about five men standing on top of each other", and will be installed at a prominent place in the capital: "Either at the country's Heroes Acre or famous African Unity Square gardens at the heart of Harare's Central Business Dristrict."
"Our information indicates that the bigger bronze statue worth $3,5 million, will be erected at a prominent place here in Harare, while the smaller one with a price tag of $1,5 million is earmarked for the president's rural home in Zvimba, where a musuem in his name is also nearing completion," sources said.
Mugabe's grand statue said to be similar to the ones North Korea recently unveiled of it's late leaders below:
Mugabe`s long-time serving local government minister, Ignatius Chombo who ironically happens to be his cousin is reportedly in charge of the museum project, whose building materials have been obtained from China. Apart from the new statue, which will be one of the main attractions at the museum, items such as Mugabe`s speeches, photographs and prison letters will also be on display.
The Telescope News, has been told that Mugabe wants the statues installed when he is no longer alive. "That is what his Excellency wants," said a staffer close to his office. "Even his memoirs shall also be published, when he is no longer with us."
In a tacit admission of the existence of the statues to our correspondent recently, home affairs minister, Kembo Mohadi who has been flying back and forth to North Korea inspecting progress of the statues, refused to disclose the amount of money involved, and tried to pour cold water on claims of Mugabe`s statues.
"We shall make the President's statue after he is gone (dead)," Mohadi said. "The President does not believe in cult personalities. We are going to make his statue but not now."
Zanu-PF politburo members are believed, to be in a favour of Mugabe`s bronze grand masterpiece being installed close to the "Tomb of the Unknown Soldier" at the Heroes acre also designed and with artworks from North Korean artists. The Tomb of the Unknown soldier is similar to the "Tower of the Juche Idea" in Pyongyang developed as a blend of North Korea`s traditionalism and self-reliance. Pyongyang and Mugabe have ties dating back to the 1970s and early 80s, when North Korea provided military training to his notorious fifth brigade regiment, accused of a blood letting campaign against residents of Matebeleland soon after independence in 1980. The brutal military operation, code named Gukurahundi (The early rain which washes away the chaff before the spring rains) claimed an estimated death toll of 20 000 innocent civilians mostly defenceless women and children.
Mugabe and his Zanu-PF party borrow a lot from North Korea's Juche philosophy, which is that country's official ideology teaching that "man is master of everything and decides everything". The nonagenarian is said to be having Juche books in his offices, which he has combined with self-styled Pan-Africanism to drive a largely oppressive political system for over three decades that has seen an onslaught on human and political rights. The infamous philosophy, which Zanu-PF has made part of it's doctrine, has instead decimated food production and precipitated economic ruin.
Mugabe at 90, is now all but the "Supreme leader" of Zanu-PF party insiders charge. Contrary to Mohadi's assertion that his boss is not into personality cults, Mugabe's potrait is prominent on Zanu-PF regalia such as Women dresses, youth t-shirts and has an emblazon on the party´s official membership card.
As the "Founding Father", there are reports Mugabe's statues would have been accompanied by his potrait on Zimbabwe's new currency which could not be launched due to stratospheric inflation and other dislocated micro-economic fundamentals rendering the money worthless. Mugabe shot down the idea of having his potrait on the local dollar, after being warned by his intelligence advisers the move could spark an Ukrainian-style Orange revolution of popular revolt because of nation-wide anger at his distructive policies sources said.
The statues once installed, will be protected under the National Resources Act, in what appears to be a pre-emtive move to contain any attempts to demolish them perhaps under a new government era.
Source - The Telescope News