News / National
Cabinet Committee to oversee forensic audit of all parastatals - Chinamasa
05 Mar 2014 at 07:40hrs |
Views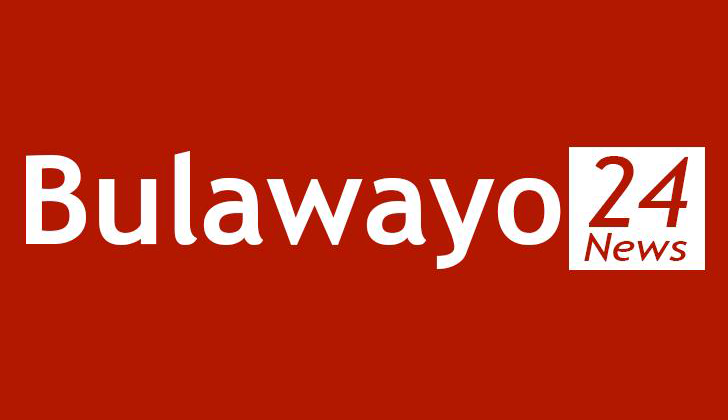 Cabinet Tuesday announced a raft of measures to curb the rot in public entities, just coming short of firing all current boards and chief executive officers of parastatals and quasi government companies, The Zimbabwe Mail reported.
In a ministerial statement to Parliament last night after a cabinet meeting, Finance minister Patrick Chinamasa told legislators that permanent secretaries have now been barred from sitting on state enterprises boards.
"Government, Mr Speaker Sir, is fully committed to ensure that this matter of immense public, and indeed, national interest, is resolved in accordance with due process of the law," Chinamasa said.
"In this connection, government has decided that the Cabinet Committee on State Enterprises and Parastatals Development will oversee the forensic audit of all parastatals and local authorities to give them a clean bill of health as may be necessary on a case-by-case basis."
The minister said the committee would meet next week to decide the fate of current heads of parastatals and government enterprises.
With howls of disapproval from some quarters over the way the crusade against corruption, and in particular the salarygate scandal, Chinamasa said the process would steer away from politics.
"In undertaking this important and urgent task, the Cabinet Committee on State Enterprises and Parastatals Development will endeavour to ensure that the process is objective, transparent, fair, impartial, non-political and strictly evidence based.
Put differently, the committee will not superintend over a politicised witchhunt against any individual or interest," the Finance Minister said.
Vice President Joice Mujuru torched a storm when she told a Zanu PF Women's conference in Chinhoyi that the media should stop publishing the salarygate scandal because it was being politicised.
Chinamasa said the state of malaise that is widespread in most parastatals, state enterprises and local authorities had become a matter of intense public interest.
"This is particularly so in connection with issues of corporate governance and remuneration levels for chief executive officers of these entities," he said, adding under the direction of President Robert Mugabe, government had since November 26, 2013, been seized with this issue "to ensure that all forms of corruption in the management of state institutions and agencies are redressed in a manner that leaves no stone unturned".
According to Chinamasa, measures cabinet took in order to bring "sanity" in state entities relate to board appointments, management and performance, chief executive officers appointment and performance. He said government had also directed that parastatal boards adopt a 50:50 gender representation in selection of members.
"(Cabinet resolved) that a Corporate Governance and Delivery Agency be established within the Office of the President and Cabinet to coordinate and monitor compliance with the Corporate Governance Framework and the National Code of Corporate Governance in Zimbabwe (ZIMCODE)," he told legislators.
"Subsequently measures will be taken to deal with the more complex issues of salaries, allowances and procurement practices of public enterprises and local authorities.
"That board members be elected on grounds of merit, based on a clearly defined capability matrix and skills mix, in areas such as legal, finance, marketing, audit, technical, human resources, strategic and economic planning."
The salarygate scandal exposed obscene pay-cheques by top brass in some public entities amid revelations some are earning as much as $500 000 monthly in salary and perks.
In a subtle re-introduction of the leadership code that was discarded in the late 1980s, Chinamasa said board members would henceforth be required to declare their assets prior to assuming duties.
"Board members will be required to declare their assets and sign a code of conduct upon appointment, and to declare their interests before commencement of discussion of any agenda item in which they have an interest," he said.
With some board members have been in-charge of parastatals for as long as two decades, government has directed that all boards be appointed for a four-year term, which is renewable once.
"No person shall sit on more than two boards of a public enterprise. Membership of a board of a public enterprise in an ex-officio capacity is not considered as relevant for purposes of this limitation," Chinamasa said.
"That no permanent secretary should be a member of a public enterprise board, but that ministers should appoint appropriately qualified and experienced persons from their ministries to sit through deliberations of the board and to report to the ministry the gist of the board's deliberations."
Boards will be required to meet on a quarterly basis, while any extraordinary board meetings have to be "cleared first by the relevant permanent secretary".
To protect government interests in state entities, Chinamasa told parliament that board meetings would now be attended by, among other people, "representatives from the Office of the President and Cabinet, Treasury, the parent ministry, the Auditor and Comptroller General".
The Corporate Governance and Delivery Agency would be directed, according to Chinamasa, to "compile and maintain a Databank (Directory) of all potential board members on a parastatal by parastatal basis, reflecting the regional spread, from which the ministers should pick nominations" for approval by Mugabe.
"Employment contracts should be entered into at the point of engagement and must clearly spell out what a CEO is entitled to as a severance package under the different scenarios of termination of service," he said, adding top management in state enterprises would now be put on four year performance contracts.
While CEOs can still attend meetings as ex-officio members, they cannot sit as board members in another public enterprises.
Source - ZimMail