News / National
'Mugabe has no genuine interest in fighting corruption'
16 Mar 2014 at 11:31hrs |
Views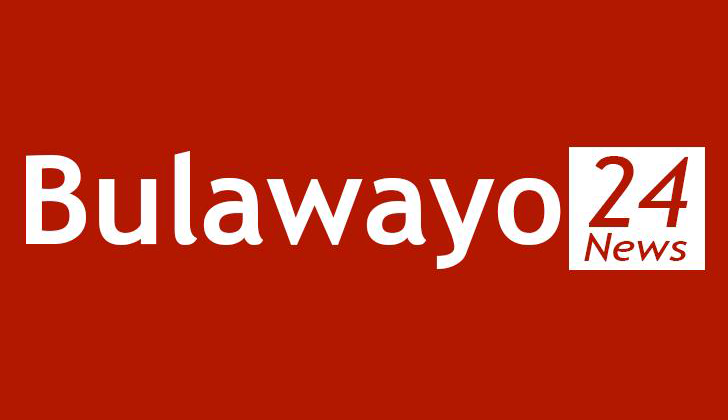 CIVIL society groups have dared President Robert Mugabe to name, shame and punish cabinet ministers and other top officials implicated in corruption, including those demanding bribes from potential investors.
Mugabe on Friday revealed that just over a week ago, a cabinet minister and a female parliamentarian jointly demanded a US$120 000 bribe from a potential investor in order to facilitate a meeting with him.
In 2012, Mugabe made similar allegations, that his ministers were corrupt to the core and had demanded bribes of up to US$10 million from potential investors. He said former South Africa President Thabo Mbeki had told him about the scandal.
A few months ago, he also alleged that former Zimbabwe Mining Development Corporation (ZMDC) chairman, Godwills Masimirembwa demanded a US$6 million bribe from a Ghanaian diamond investor. He later retracted his claim saying he had been misinformed.
Civil society groups yesterday said if the nation was to take Mugabe seriously, ministers and their accomplices implicated in corrupt deals should be immediately arrested and removed from office to facilitate investigations.
Zimbabwe Human Rights NGO forum executive director, Abel Chikomo said he wondered why, in the latest case, Mugabe failed to name the minister and MP who demanded the US$120 000 bribe.
"Why is the minister nameless and faceless?" he asked. "Is the President [Mugabe] now afraid of his ministers? It shows there is no genuine interest in fighting corruption."
Chikomo said there was now an impression that some people were untouchable when it came to corruption, hence their names would remain a mystery.
"Every time he addresses a gathering, he gets excited, only to retract later," he said. "People should not read too much into what he is saying. It is a façade that he is fighting corruption."
Chikomo said there was no political will to fight corruption in the country. He said the former Zimbabwe Anti-Corruption Commissioners were victimised when they tried to investigate certain cabinet ministers and government departments.
"Why did he [Mugabe] not intervene and stop their persecution?" Chikomo asked. "The President must come out clear, that either he is unwilling or unable to fight corruption."
He said it was common knowledge that many ministers have been implicated in corrupt deals.
Chikomo said ministers presided over parastatals where corruption thrived resulting in the current Salarygate scandal where some top executives were paying themselves monthly salaries of up to US$500 000.
"There is corruption in parastatals and this is because of ministers. If Mugabe is serious about fighting corruption, 90% of his ministers would be in jail," he said.
Transparency International Zimbabwe (TI-Z) chairperson, Loughty Dube challenged Mugabe to suspend the minister who allegedly demanded a bribe from the investor.
"It's mere rhetoric. We will be surprised if the accused minister is named or arrested," he said.
Dube said events on the ground showed that government was not committed to fighting corruption.
He said while Mugabe promised to effectively deal with corruption when he was re-elected in July last year, not a single arrest had been made in connection with the Salarygate scandal.
Zimbabwe Congress of Trade Unions (ZCTU) secretary-general, Japhet Moyo also said as long as no tangible action was taken against those implicated in corruption, Mugabe's anti-graft talk would continue to be viewed as a joke meant to make people laugh during gatherings.
He said it was unfortunate that people who were vocal about corruption ended up being branded as Western sponsored. On the other hand, Moyo said, some of the people supposed to spearhead the anti-graft crusade were themselves corrupt, hence the problem would never be addressed.
Moyo said the recently launched Zimbabwe Agenda for Sustainable Economic Transformation (Zim Asset) blueprint would not succeed as long as it was driven by corrupt and incapable ministers.
Presidential spokesperson, Ge- orge Charamba could not be reached for comment yesterday. But Zanu PF spokesperson, Rugare Gumbo said Mugabe was serious about fighting corruption even among his peers.
"What the President said is final. It is now for him to take the steps he sees necessary," he said.
CORRUPT SENIOR OFFICIALS YET TO BE ARRESTED
African Parliamentarians Network Against Corruption chairperson, Willias Madzimure said after Mugabe's revelations, the implicated minister should have been arrested by yesterday.
He said the assumption was that for a Head of State to make such serious public allegations, he would have been well-briefed by law enforcement agents and intelligence services that the case was water-tight.
"It is not for the President to prove the case beyond any reasonable doubt. The onus is on the minister to prove his innocence in a court of law," said Madzimure.
He said if Zacc was functional, its chairperson should have gone to Mugabe to ask him who the corrupt minister was.
"It [corruption allegations] is now becoming a broken record where Mugabe says one thing after the other but no arrest is ever made," said Madzimure.
Source - The Standard