News / National
Salarygate: 10 ghost managers exposed
18 Mar 2014 at 07:12hrs |
Views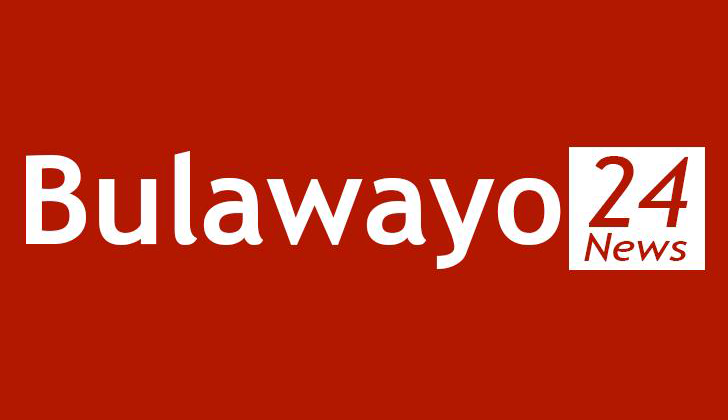 Management at Chitungwiza Town Council is in the eye of a salary storm following revelations that they operated secret bank accounts and a payroll clogged with 10 ghost managers.
The local authority's workers representatives yesterday told the parliamentary portfolio committee that 18 managers whose wage bill stood at $35 000 a month attempted to fleece government by inflating their salaries and forwarding ghost directors to government with the aim to siphon over $500 000.
Ephraim Katsina, Zimbabwe Urban Council's Worker's Union chairperson said according to documents tendered before the committee, one director in January last year received $10 000 from the secret account to his ZB Bank account, while his payslip indicated a net pay of $4 084.
Katsina pleaded with the Parliamentary Portfolio Committee on Public Service chaired by Zanu-PF Gutu East MP Berita Chikwama for a forensic audit of the local authority's accounts to get to the bottom of the alleged scam which dates back to the era of incarcerated former town clerk Godfrey Tanyanyiwa.
Katsina said the approved salary bill for the 18 top managers was $35 000 per month.
He said while managers paid themselves hefty salaries, the council's 1 633 ordinary workers had gone for 11 months without pay. To date, council owes them a total of $10 million in unpaid salaries.
The committee members also pleaded for parliamentary protection, saying they could be victimised over the exposé.
"Fraudulent payments have been made to directors at the council and they are unsustainable, and what was happening was that their pay-slips reflected that they were not being paid a cent like everyone, yet there were a secret payroll and secret bank accounts for management and directors," said Katsina.
"Bank statements which we are going to hand to the committee show that managers were being paid huge amounts of between $12 000 – $33 000 in January 2012 and we have evidence of dubious payments made to directors in cash, as well as that they have multiple accounts at different banks in Zimbabwe," he said.
The workers named chamber secretary Priscilla Vengesai, town planner Conrad Muchesa and finance director Evangelista Machona as being behind the alleged scam.
They also claimed that three information technology officers identified as John Mapani, Robert Nyikadzino and Godfrey Shumba tampered with salary figures to cover up the scandal.
He said they once raised the issue with mayor Phillip Mutoti and Local Government minister Ignatius Chombo, but no one believed them. The latest exposé comes as several public officials including Harare town clerk Tendai Mahachi are being questioned for allegedly awarding themselves obscene salaries.
Katsina continued: "They (council managers) have a secret CMA special account at FBC whose account number is 06170041940697, and the town clerk George Makunde was on March 22 2013 paid $6 500 through his ZB account number 4116386525080, yet his payslip indicates he was paid $4 084, 25. In January of the same year, his pay-slip indicated he was paid $10 000 — and was it not a case of double payment or fraud?"
The workers' union also revealed that between January 2013 and February 2014, the municipality collected about $14 653 428, 55 as revenue and out of that amount $4 521 122, 46 was used to pay part of the workers' salary arrears while the balance of $10 132 306, 09 was not accounted for.
"We found an FBC bank statement which showed they were transferring funds from the main salary fund to their CMA secret account and in January $40 000 was transferred, then on Saturday January 4 they also transferred $90 867, 33, on January 3 they transferred $15 500, on January 10 they transferred $27 100.
They also transferred $35 000 on January 17 and another $25 000 on January 23, which means for the whole month of January they transferred $233 467, 33 while they claimed a salary bill for the 18 managers of only $35 000 per month," Katsina said.
According to the workers' union, the lowest council employee was paid $315 gross salary per month while the highest non-managerial employee was paid $1 500 monthly gross salary.
They also claimed that town clerk George Makunde reported for duty twice a month, but got his full pay.
Among some of the fraudulent activities mentioned were that in January this year the council applied to the Local Government Ministry for a grant of $1,7 million towards the wage bill, but the wage bill was
$1,2 million per month.
Among other "sins" that the Chitungwiza Council management were said to be committing were non-compliance of arbitrary awards despite the Labour Courts granting them. They were accused of preferring to pay lawyers huge amounts of $400 000 to thwart payment of arbitrary awards rather than pay workers.
"They (management) breach collective bargaining agreements and continue to pay themselves hefty allowances at the prejudice of service delivery and council employees. There was also violation of maternity leave where the chamber secretary Priscilla Vengesai went on fully paid maternity leave when she did not qualify for that," said Katsina.
Source - zimmail-newsday