News / National
Police raid tycoon's mansion
21 Mar 2014 at 09:25hrs |
Views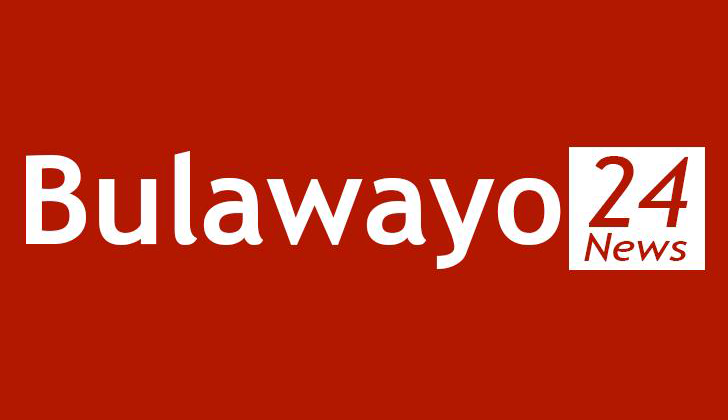 POLICE last week raided fugitive Oman tycoon Thamer Al Shanfari's Harare mansion searching for his brother-in-law, Ashraf Raslan, in connection with the kidnapping of his German business partner, Dietrich Herzog.
Herzog has taken Al Shanfari - who is well-connected in Zimbabwe but has fallen out of favour with top Zanu-PF and government officials due to his controversial business background - to court over kidnapping and fraud allegations involving US$3 million, but the case has taken new twists and turns because of alleged blackmail of the German businessman and Al Shanfari's non-availability.
Al Shanfari, who has a controversial background stretching from the Middle East, Africa and Europe - is currently holed up in Muscat, the capital of Oman, with his wife, Iman Said Abdul Aziz Al Rawas, although from time to time in Zimbabwe he lived with his second Palestine-Israeli wife Rana Raslan, a former Israeli model.
Al Shanfari's mansion, located at Number 57 Follyjon Crescent in Glen Lorne in Harare, was initially raided on January 3, 2012 by crack units drawn from the police, immigration, Central Intelligence Organisation and the Zimbabwe Revenue Authority, leading to the arrest and subsequent deportation of Russian national, Alexander Filegon alias Alexander Filatov, and Mike Raslan, brother to Ashraf, who were suspected of being diamond and gold dealers.
The raid exposed the link between Al Shanfari and some top Zanu-PF officials such as ministers Didymus Mutasa and Saviour Kasukuwere who were found at the house during the raid. Al Shanfari, who operated in the Democratic Republic of Congo in the past, is believed to have been involved in a number of dodgy deals in Zimbabwe involving diamonds and other minerals, although he has denied such allegations.
Police are currently processing a warrant his arrest over the Herzog's kidnapping saga. Police spokesperson Charity Charamba yesterday said she would check on the latest raid on Al Shanfari's house last Friday as she had no information about it.
Herzog, who is based in France, alleges Al Shanfari misinformed him that he runs a licensed and profitable gold trading operation in Zimbabwe and was looking for investors.
He claims he transferred US$3 million after entering into an agreement, but Al Shanfari invested the money with an Indian gold trading entity without his knowledge.
He also alleges Al Shanfari, kidnapped and assaulted him on December 6, 2013 after he found out that he was communicating with "his enemy", the honorary consul of the Sultanate of Oman in Zimbabwe and businessman, Kamal Khalfan.
The case however took a new twist last week after Herzog, who has failed to make a court appearance over the case, wrote a letter to Zimbabwe's Prosecutor-General's office asking it to drop the matter as he was not fit to attend trial due to ill-health.
Reads Herzog's letter to the Prosecutor-General dated March 12: "It is with regret that I must inform you that I am unable to maintain my role and/or participation as the plaintiff in the above referenced case due to the very serious deterioration of my health/heart condition.
I will be unable to attend any future court hearings in the foreseeable future, as my doctors have absolutely prohibited me from undertaking any journey on an aircraft.
"I am left with no alternative but to withdraw from the case of prosecution in the court of Harare. Consequently, I hereby withdraw with immediate effect and for all time, all and any allegation, litigation, accusation and/or claim relating to the events at 57 Follyjon Crescent, Glen Lorne, in Harare on December 6th 2013."
The police are however still investigating the matter and are keen to bring to book Al Shanfari and his alleged accomplice Ashraf Raslan, his brother-inlaw, and Phillip Mapfiro, his employee, allegedly involved in the kidnapping. Mapfiro has now been removed from bail after Herzog failed to turn up in court.
However, the Zimbabwe Independent understands Herzog actually dropped the case after being put under intense pressure and blackmailed by Al Shanfari or his associates who allegedly recorded him in a compromising position with one of his drivers in 2012. Herzog's enemies reportedly threatened to release the homosexuality video if he continued to pursue the kidnapping case in the courts.
After the December 6 kidnapping incident last year, Herzog claimed he was blackmailed or threatened to sign a document forcibly written by him saying he would not disclose what had happened, surrender his shares at Takunda Mining Resources and say all information stolen from his computer during the abduction episode was given voluntarily.
Herzog says Al Shanfari left Zimbabwe after the signing of the document under duress. Al Shanfari's mansion, a popular rendezvous for dealers and frequented by Zanu-PF ministers and politburo members, is said to have cameras covering the entire house.
Al Shanfari is also involved in a messy fight with Khalfan who, apart from being honorary consul of the Sultanate of Oman, is also the chairman of Catercraft which is partly owned by Zanu-PF. Like his compatriot Al Shanfari, Khalfan is also well-connected in Zimbabwe's political and business circles.
Khalfan has also being accused of dodgy deals but he has denied that and is taking legal action against media houses which have reported such stories about him. On Tuesday, the High Court postponed the defamation case in which Khalfan is suing Al Shanfari for $2 million for accusing him of plotting to steal or seize his properties, including house, farm and companies. The retaliatory defamation suit also arises from Al Shanfari's claims that Khalfan had been bad-mouthing him in the corridors of power.
The lawsuit came after Al Shanfari lost his US$10 million litigation against Khalfan in which he was suing him for allegedly plotting to take over his properties and discrediting him in conversations with unnamed ministers and top Zanu-PF officials.
In his 2012 suit, Al Shanfari had claimed Khalfan had rubbished him before various Zanu-PF ministers, especially in relation to his handling of a proposed mining venture by Bulgarian millionaire Blagoy Pishonov.
Al Shanfari also accused Khalfan of trying to "deprive him of his assets and business opportunities" in Zimbabwe.
The lawsuit was however dismissed by High Court judge Justice Joseph Mafusire, who ordered Al Shanfari to pay Khalfan's legal fees at the highest lawyer-client scale. The ruling was delivered on October 21 last year, prompting Khalfan to sue Al Shanfari in turn. Khalfan's defamation case against Al Shanfari was postponed this week as the High Court is in the process of securing the title deeds to the controversial Glen Lorne mansion.
The title deeds are needed because Al Shanfari's residence permit in Zimbabwe has expired and has not been renewed. So if Al Shanfari loses the case against Khalfan the property or whatever is suitable in it could be used to pay the damages.
Source - independent