News / National
Jonathan Moyo attack shows Mugabe is in charge
09 Jun 2014 at 13:57hrs |
Views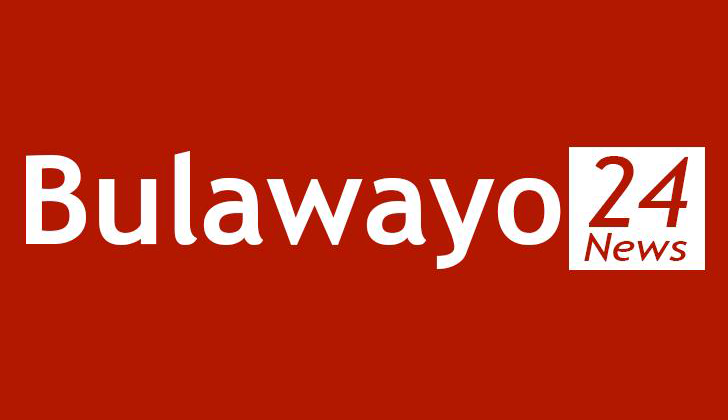 President Robert Mugabe's withering attack on Information, Media and Broadcasting Services minister Jonathan Moyo is a show of power by Zimbabwe's long-ruling leader.
By throwing Moyo to the wolves in such a public and humiliating manner, Mugabe has reminded all and sundry that he is in firm control of the levers of power in Zanu-PF and the country.
The nonagenarian leader launched a stinging attack on Moyo in Harare last Friday at the funeral wake of Zanu-PF stalwart and former journalist Nathan Shamuyarira - who died aged 85 after a long illness.
"The views that he (Cde Shamuyarira, a former Information minister) put across (in) the paper were the views of the party that appealed to the people.
I am saying this in the light of what is happening now where you have our minister of Information wanting to put people one against another. It's a matter we were discussing the day before yesterday (in the Politburo).
"You don't do things like that; you want to build society - you put those who have principles in front and you don't try to destroy them, no.
The right of the people, yes, we must protect them, their religion, their culture; the freedom of choice, yes, but that does not entitle us to condemn ourselves even after the glory of July 31, 2013.
"Intellectuals, don't try to use your intellectual knowledge to deceive people. We are simple people, we want bread and butter. We are simple; we want honest leadership, the truth. Are you our leader, they will ask you the individual and all of you kana muchiita izvi?
"Ndiri kutaura izvi nekuti vese vakomana vakanga vakatungamirira mumapaper vakatandwa kuchinotorwa veMDC vachiiswa kuti imi makati tonho muchifunga kuti tine munhu arikutiitira zvakanaka, the devil incarnate," Mugabe said.
No one had seen this coming, considering the fact that Mugabe has mostly shown decorum in dealing with delicate party and State matters over the past 34 years.
Indeed, he is not the type who blurts out ill-considered views in public, attacking his officials. This is why his broadside against Moyo is significant.
Also, very significant is the fact that before the Friday wake, the politburo had discussed Moyo and his perceived abuse of the State media against senior party officials and ministers.
So, is Moyo as good as fired? And how does the minister expect to maintain respect from colleagues and the public after being rebuked like this?
It does remain to be seen how the Zanu-PF strategist will put on a brave face going forward when the man who hired him told the whole world that he is a "devil incarnate".
And Mugabe twisted his life lethal knife in Moyo's defenceless body a day later, during the burial of Shamuyarira, when he equated the embattled minister and some senior officials in Zanu-PF to weevils.
But as stunning as the events of the past few days maybe to some people, they are not really a big surprise given recent Zanu-PF dynamics.
Indeed, it would appear that Mugabe's patience has been wearing thin with Moyo and others since the end of 2013 when the State media seemingly began launching a series of selective attacks on senior figures such as Presidential Affairs minister Didymus Mutasa.
In November, Mutasa was left bristling with anger after he was described as a "dwarf in a giant's robes" in a stinging editorial in The Herald during the contentious Zanu-PF provincial elections which were marred by allegations of cheating and vote-rigging.
"I think that is absolutely wrong, misusing the media and in certain instances when people behave that way, that is sometimes referred to as corruption.
"You don't use your office to scandalise those who are not in the same office and those who cannot respond to those words," Mutasa retorted then.
"You see, when you refer to us as dwarfs in huge robes, how do you expect me to answer? Because I am not in charge of any newspaper. I can only go to newspapers to answer, but which newspaper will I use if my own newspaper refers to me that way."
On April 2, Moyo appeared to hit back at Mugabe who had warned the State media against blacklisting former Reserve Bank of Zimbabwe (RBZ) governor Gideon Gono, after the president had visited Gono at his farm near Norton.
"They say some people are on the blacklist and the blacklist comes from the ministry. Why should we have a blacklist as if it's a credit facility?" Moyo told journalists at the inaugural meeting of the Independent Media Panel of Inquiry (IMPI) in Harare.
"I was shocked when my good friend, the former governor (Gono) suggested there are people who don't want him covered. He told the president something to that effect.
"If the one who is alleging it is lying, the media should tell that person he was lying . . . In jest, I thought he can't say that because he has his own newspaper, why not go to that newspaper?"
On May 25, Moyo was quoted in The Sunday Mail announcing amendments to the indigenisation law under a massive headline, "Govt in major climbdown".
A day later, The Sunday Mail's stablemate, The Herald, sought to minimise the damage by attacking The Sunday Mail, alleging that there were no such amendments.
Indigenisation minister Francis Nhema also dismissed Moyo's assertions a few days later and was supported by the Zanu-PF politburo which sat to discuss the proposals at its meeting last Wednesday.
And last week proved almost fatal for Moyo!
Receiving some obscure tourism awards from the European Council on Tourism and Trade on June 4, Mugabe showered Tourism and Hospitality minister Walter Mzembi with praise for his hard work which had been instrumental in Zimbabwe earning the awards.
Two important things happened then.
Firstly, The Herald did not publish pictures of Mugabe and Mzembi receiving the awards, yet the private media, often addressed disparagingly in official circles, covered the awards extensively.
And Mugabe's fulsome praise of Mzembi's feats was also not covered in The Herald, while the private press and some online publications reported on this wringing endorsement of the tourism minister extensively.
Against this background, it is possible to locate and surmise Mugabe's anger and his subsequent vitriolic attack on Moyo.
It is also possible to argue that this, in reality, has nothing to do with Zanu-PF's much talked about succession wars!
Yet still, it is also possible that Mugabe, by savaging Moyo so publicly and humiliatingly, has merely used the proverbial tactic of attacking the dog to smoke out its owner.
And if that view is correct, then it may be a matter of time before "the owner" is revealed!
But what is not an issue or up for debate in all this is that the power in Zanu-PF firmly resides with Mugabe, with his attack on Moyo a strong reminder to those who doubted him due to advanced age and deteriorating health that he is still "the man" in Zanu-PF and the government.
The next few days and weeks will certainly be very interesting to watch for political observers as all players in this intriguing saga play their cards in this deadly tango.
Source - dailynews