News / National
Baba Jukwa intrigue spices Mugabe succession drama
29 Jun 2014 at 08:39hrs |
Views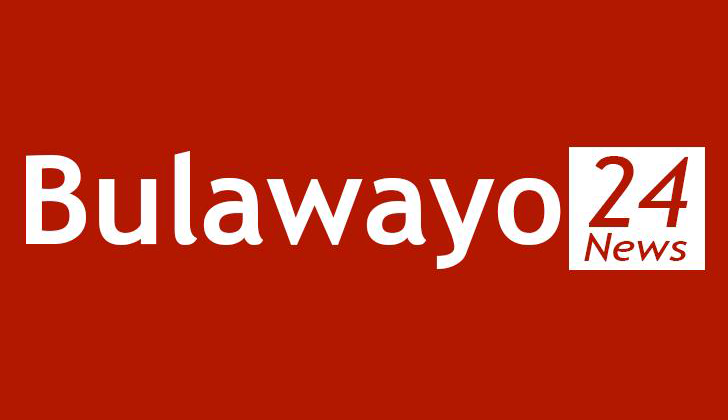 LEGAL expert Matshobana Ncube said it is too early to conclude that two South Africa-based Zimbabwean journalists Mxolisi Ncube and Mkhululi Chimoio have been vindicated on accusations of being the people behind the infamous Facebook blogger Baba Jukwa.
Mxolisi and Chimoio are reportedly suing Zimpapers, publishers of the Sunday Mail, and the United Kingdom-based Newzimbabwe.com for publishing stories alleging they were Baba Jukwa bloggers.
They are reported to have filed a $100 million defamation lawsuit against Zimpapers and Newzimbabwe.com.
However, the Baba Jukwa mystery deepened on June 19 when police swooped on Sunday Mail editor Edmund Kudzayi accusing him, his elder brother Philip and some unnamed individuals accused of being the brains behind the self-proclaimed disaffected Zanu-PF insider.
With the disarming profile picture of a cartoon old man, Baba Jukwa spilled damaging details of high-level Zanu-PF party meetings, allegations of voter fraud, embarrassing gossip, with private phone numbers to unveil the officials in question.
Kudzayi replaced Brezhnev Malaba as Sunday Mail editor in April. He used to be based in Britain where he ran a website that used to run several online articles critical of President Robert Mugabe.
He appeared at the Harare Magistrates' Courts last week facing charges of terrorism, sabotage, banditry and subverting a constitutionally-elected government and was remanded in custody to July 7. He was advised to apply for bail at the High Court.
However, Ncube said the arrest of the Kudzayi brothers did not mean Mxolisi and Chimoio could celebrate yet.
"It's difficult at this moment to say Mxolisi and Chimoio are off the hook," Ncube said.
"We are looking at a situation like if someone is killed and a suspect is arrested. It does not follow that the arrested person is the one who committed the murder. If the person is acquitted, more people may still be arrested because the crime would still stand.
"The idea is to analyse evidence and bring people before the court. We don't know if the arrested two are the ones behind the Baba Jukwa page as they have not been convicted. So it does not follow that the first accused journalists are off the hook as yet.
"There are many people who contributed under this Baba Jukwa character. More people could be arrested, even the guys in South Africa," Ncube said.
Analysts said the arrest of the Kudzayi brothers was just part of the many individuals likely to be nabbed in the Zanu-PF succession drama in the run-up to the party's elective December congress as factions jostle to succeed Mugabe.
They said gloves were now off with the faction allegedly led by Vice-President Joice Mujuru going for the jugular in a bid to squeeze out the faction allegedly led by Justice minister Emmerson Mnagnagwa.
Both Mujuru and Mnangagwa have repeatedly and publicly denied leading any factions in Zanu-PF.
The analysts say the country was now witnessing the abuse of State resources and the judiciary to settle internal Zanu-PF succession battles.
Political analyst Methuseli Moyo on Thursday said Kudzayi's arrest was synonymous with the drama that characterised the ruling party in the run-up to its congresses.
"You should understand that whether Mugabe likes it or not, this is his last term in office so there is bound to be conflicts," he said. "With what Mugabe said about Jonathan Moyo and the appointment of editors such as Kudzayi, you can easily add that one plus one equals two."
He said it was his view that the Mujuru faction appeared to be the weaker of the two and had removed its gloves because it always seems that every time it comes under pressure, it runs to Mugabe.
"You remember the Dinyane debacle? Mugabe had to come to Mujuru's aid for her to rise to the position of vice-president of the party. Human beings are by nature malicious and would do anything, particularly when it comes to issues of succession," Moyo said.
"They can cause the arrest of others or malign each other. Whether what Kudzayi is saying in his bail application is true or false, we are bound to see more drama as December draws nigh.
"However, what is confusing is that ordinary people will view Mugabe as being on the side of the Mujuru faction."
Another analyst Blessing Vava said the arrest of Kudzayi was part of the succession race although it was targeting small fish.
"The arrest is regrettable and unfortunate in this case because Edmund is just a small fish in this big battle to succeed Mugabe. The whole ploy is directed to (Jonathan) Moyo who is somehow the face of the Mnangagwa faction, as he was allegedly using the State media to vilify and expose senior politicians aligned to the Mujuru faction. Edmund is just being used as an example," Vava said.
In his bail application to the High Court last Wednesday, Kudzayi said his arrest had been instigated by people in high authority afraid he could use his technology expertise to expose them for feeding the real Facebook character Baba Jukwa with sensitive information from within the government and Zanu-PF.
Source - Southern Eye