News / National
Parliament (24/07/14): Question time in the upper house the Senate
24 Jul 2014 at 16:58hrs |
Views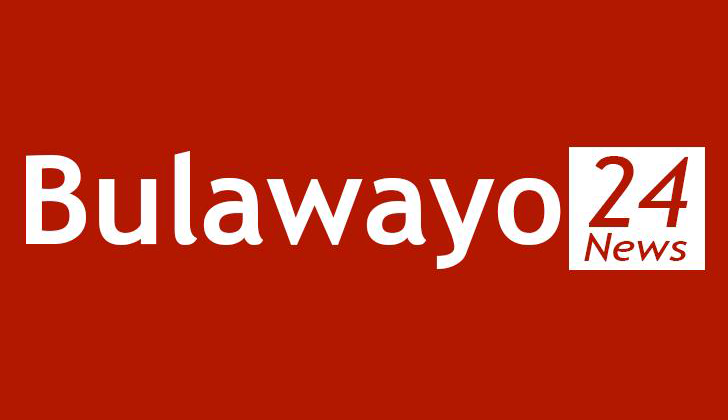 14:35
- President of Senate opens the house by reading out constitutional provisions that bind Ministers to attend question time sessions in both houses following complaints by members of parliament that Ministers are deliberately failing to attend parliament.
14:40
- President of the senate warns members that soon parliament will be forced to charge ministers with contempt of parliament for failing to attend the sessions.
14:40
- Only three Ministers are in attendance today
14:41
- first question directed to the deputy minister of home affairs.
14:42
- A member of the senate asks the Minister of Home Affairs on the conditions of living for the police in police camps.
14:43
- Deputy Minister of Home Affairs concurs with the Honourable member that there is a serious housing concern in the police force. The Deputy Minister claims that his Ministry has been aproaching Ministry of Local Gocernment for provision of housing for the police.
14:45
- next question is to the Ministry of Health on the levels of drugs in the hospitals.

14:46
- deputy minister of Health explains that at the Rural Health centres medicines are available at about 75% to 80% stocking level. The problem is with the provincial and central hospitals who are at less than 50% stock level. Rural health centres are helped by donors. Central and Provincial Hospitals are let down by the government central pharmacy Natpharm which has no funds to procure drugs. Treasury is not supplying Natpharm with funds. Gvt is now working on trying to beg for a credit facility from suppliers.
14:50
- More Ministers walking into the house.

14:50
- Follow up question: a member asks why the Ministry does not prioritise stocking Central Hospitals than Rural Health centers
14:51
- Deputy Minister explains that it costs a lot more to stock and equip a central hospital than a RHC because of the nature and type of drugs and equipment at those centres and donors are not willing to fund central hospitals.

14:55
- Senator Mlotshwa makes a follow up question asking the country's preparedness on the Ebola out break.
14:52
- Deputy Minister responds by saying the Ministry has a standby team on ready alert to check on all entry points for people that may have symptoms of Ebola.

14:55
- Senator Hlalo asks the Deputy Minister of Health why health institutions are denying patients emergency treatment demanding cash upfront against the provisions of the constitution. Senator cites Mater Dei Hospital in Bulawayo as an example.
14:57
- Minister responds by saying health centres can only provide a service as far as they can afford. He says it is not fact that services provided are provided for free as someone somehow somewhere has to pay for that service. Minister cites the cost of blood which is about $200 per pint and says gvt is trying by all means to make sure the availability of the blood at affordable prices. As Ministry and policy the Minister insists that emergency health must be provided as long as resources are available.
15:00
- Senator Mutsandzwa asks the Minister of Local Government Labour and National Housing how the Ministry will make sure that NSSA funds collected are invested in worth while investments.
15:01
- Deputy Minister of Public Service and Social welfare not Local Government narrates that the Ministry has set up a new investment policy for NSSA which will make sure that no losses are incurred by the authority. He claims that all previous losses by NSSA were done in the inclusive government and the new government will work hard to make sure that nothing like that occurs again.
15:05
- question to the Minister of Justice and Parliamentary affairs on the progress of the Truth and Reconciliation Committee
15:06
- Minister of Justice says the drafting of the act to govern the Tryth and Reconciliation Commission are work in progress and the President has asked them to complete the bill as it is the only commission still outstanding.
15:10
- Question to the Minister of Public Service, Labour and Social Welfare is asked on what the Ministry is doing to make sure that health service provision is provided to the less priviledged at a low cost as medical aid fees are not affordable.

15:11
- Minister asks the question to be defered to be answered by Ministry of Health.

15:12
- Minister of Labour is asked why it is taking too long for pensions to be processed and paid.

15:13
- Deputy Minister says his Ministry is doing its best to make sure that pensions are processed and paid in time.
15:14
- Follow up question is on why when gvt pension payments are made beneficiaries are paid the same amount of $60 when contributions were different when the person was at work.
15:15
- Minister says that his Ministry is working hard to try and regularise the payments and pay people relative to what they used to earn.
15:17
- Question is directed at the Minister of Home Affairs what the Ministry is doing about human trafficking levels in the country in view of the new Human Trafficking Act.
15:17
- Deputy Minister says that his Ministry is busy mobilising funds and setting up structures to go around the country teaching and setting up information on the new act.
15:18
-Senator Chief Charumbira asks why the Ministry of Health gets blood for free and sales the blood for over $200 per pint.

15:20
- Minister says that while it might appear that the blood is collected for free, a lot of money is spent on the process of collecting and testing the blood plus the costs involved in preparing it for subsequent delivery to a patient. Deputy Minister says Zimbabwe has some of the best blood processes involved in screening and preparing the blood.
15:25
- President of the Senate closes the session of unwritten questions and moves the house to written questions.
15:28 - Question 1 sent in by senator Mlotshwa on what the Ministry of Health is doing to help assisted reproduction in the country.
15:28
- The Deputy Minister says that the Ministry is not enforcing this or encouraging it because the procedures involved in assisted reproduction are very high and way above the reach of ordinary Zimbabweans. He says it can cost up to $19000 for one process of artificial insemination of a sperm into a woman's womb and the process may need to be carries out over and over again as it might not succeed at once. The second reason is on cultural and ethical considerations in the country and so the Ministry can not encourage that these be carried out in the country. The Minister encourages normal sexual fertilization.

15:31
- Senator Mlotshwa makes a follow up question where she asks what then the Ministry is laying out as option B for couples that are failing to conceive. She asks if the Ministry has done a case study to see how many Zimbabweans would be interested in it or even engaged donor partners.
15:34
- Minister responds that the Ministry is already providing fertility boasting methods to help couples that are failing to have children. He however says that couples that can afford are free to under go the process at a cost of about $19000
15:37
- Question 2 also to the Ministry of Health on when the National Health Fund will be unrolled.
15:37-
Deputy Minister of Health says that the NHF is difficult to unroll as resources are not allowing for it to be carried out. He says the country has very few people who are employed and are taxable giving an example of the AIDS levy which is collecting very little. He says the NHF looks at spreading to collect health fund from other sources like Tollgates, Cigarettes, Cellphone airtime or even increase sales tax to 16% with 1% funding the health sector. He says the Ministry is at the moment very far from implimenting the fund.
15:42 -
Supplementary question from Senator Mupfumira; She encourages the Ministry of Health to spread its thinking and consider taxing the farmers in the rural areas to contribute to the fund and not only target the working population.
15:44
- Minister concurs with Senator Mupfumira saying that his Ministry wants to target as many people as possible to contribute to the fund hence his proposal to tax airtime to fund the health sector.

15:45
- Radio live broadcast of parliament session ends and so ends our capturing of the parliament live briefs.
Source - Byo24News