News / National
'People cannot feed on Mugabe or Tsvangirai' says Chinotimba as he calls for unity
09 Aug 2014 at 07:26hrs |
Views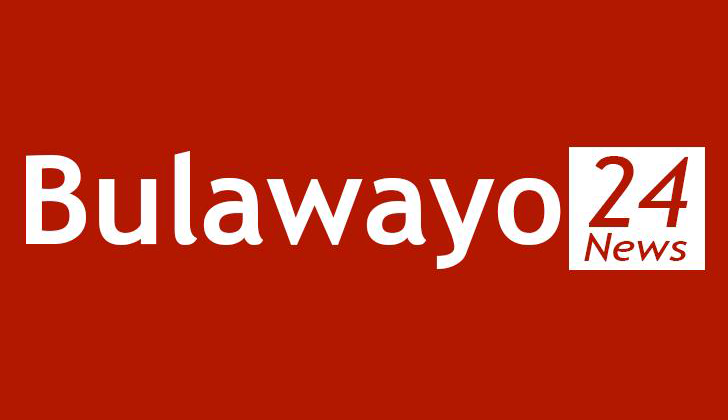 In an interview with the state media, Herald, Buhera South legislator Joseph Chinotimba said he has no problem working with the opposition as he "learnt to co-exist with people during the war."
Chinotimba said: "We went to war so that we unite people. Even my MDC colleagues I always tell them that what we want is for our families to survive, we want to develop our country."
Talking to Herald Features Writer, Lovemore Ranga Mataire (LM), Chinotimba (JC) also said "the basic qualification for an MP must be his or her love for the people."
Read full interview below:
LM: Hon Chinotimba, what has been your experience in Parliament so far?
JC: The reason why I decided to enter Parliament is that there were some things that used to bother me a lot especially the constant bickering by parliamentarians on some silly issues while pertinent issues affecting the people were being ignored. I wanted to see it for myself why certain things were not being implemented. The second reason was that I wanted to know who exactly was responsible for frustrating development. I really needed to know whether it was the President or the ministers who were failing to fulfil the wishes of the people.
LM: But you know one enters Parliament representing a certain constituency. What made you decide to represent people of Buhera South?
JC: Yes, I know that and that's why I thought I was the right candidate to represent Buhera South because I know their aspirations. I was also saddened by the lack of development in my constituency since the previous MDC-T representative had done very little in developing the area. I have done several things even without Government assistance. Most of the roads in my constituency have been repaired; clinics, hospitals, schools and the only road left is the Chapanduka-Birchenough road that's when I realised that economic problems do not stop an MP from sourcing for funds. Even in the ministries, ministers do not just come to your constituency. If you go to Cde Chombo's office you get assistance for various issues in your constituency, the same as the ministry that deals with water, you can also get assistance. But if you just sit down you don't expect Cde Kasukuwere to come to your office and say Chinotimba what do you want. No, I am the one who must go there, he is my minister and I know resources that I can get there. When we grill a minister, we are not demeaning him but we want him to work because that's what he is appointed to do.
LM: But you know in Parliament there is this thing called party caucus, where members are whipped to toe the party line on critical matters. How have you managed to balance the expectations of your party and those of your constituency?
JC: No, if I commit a crime it is Chinotimba who has committed a crime and not my party. Let's differentiate between the party and parliamentary business. What we discuss in Parliament is for the development of the country and if the country does not develop we end up being voted out of Parliament. But if people see that we are doing our things without corruption, without hassles then people can vote for us. So my party Zanu-PF doesn't want corruption but wants the country to develop. Zanu-PF doesn't want laziness, cowards and corrupt people and that is why we brought this Zim-Asset. I see that a lot of people don't know what this programme is all about. If you plant a mango seed, it's Zim-Asset instead of always begging for the fruit from neighbours. Simply because I have highlighted your corrupt tendencies doesn't make me less Zanu-PF because the truth is my party doesn't condone corrupt tendencies.
LM: Parliament is made up of various parties, how have you managed to work with your colleagues from different parties to execute the business of Parliament?
JC: Some people don't really know me, I am from the people, my colleagues from the opposition I started working with them in Copac and they know my vision. My vision is not about MDC or Zanu-PF but is for the people. I learnt how to co-exist with people during the war; we went to war so that we unite people. Even my MDC colleagues I always tell them that what we want is for our families to survive, we want to develop our country.
LM: Many people usually raise the issue that you are not educated. Doesn't lack of education hamper an MP's ability to deliver?
JC: The basic qualification for an MP must be his or her love for the people. Being an MP is not about your level of education. A leader is bestowed by God. We have an example in the Bible concerning Jesse's children. It surprised a lot of people that the youngest shepherd was bestowed as the king and I don't think that child was educated. This is the Chinotimba type. You must read your Bible well. When I was voted into Parliament, a lot of people derided me saying I was not educated but I think even with my lack of education I have managed to articulate issues affecting my constituency and the generality of Zimbabwe. I am not campaigning for anything but if the President gives me a ministry I think I can manage it.
LM: What are some of the specific motions that you have moved and supported in Parliament?
JC: I don't just stand up and talk, all the things that I say help Zimbabweans. I recently supported a motion by Hon. Nyamupinga on the constant harassment of vendors in the city centre. When I stood up to talk people knew that I was talking about things that I have first-hand information.
LM: Do you think the voters out there are getting value from the current Parliament?
JC: I cannot say anything, let the people judge. Parliament can only be effective when decisions that are agreed on are implemented. This is not a House to settle personal differences. We also need ministers to attend Parliament and the Speaker has raised this anomaly. It cannot be a Parliament if we discuss things without the relevant ministers because they are the implementers.
LM: How do you rate contributions from opposition MPs?
JC: Sometimes they talk good things and sometimes they simply oppose for the sake of opposing thinking this will enhance their party's image. If you are a mere opposition you always say things that you think will help my party. Let's talk about issues that make people in the street happy. We cannot always talk about Tsvangirai and Mugabe, because the people cannot feed on Mugabe or Tsvangirai. We need to discuss bread and butter issues.
LM: Cde Chinotimba, as a war veteran, what is the state of the war veterans in the country? People say war veterans are divided and are power hungry. What is your response?
JC: That one I cannot comment much but the truth is that war veterans are not divided. But there are politicians who want to divide war veterans, they are being used by some elements who have never suffered during the war. Most of these people who use war veterans have never suffered, they only want money and respect. That's the problem of the war veterans. And the war veterans are being used by these elements because of hunger. Now for the war veterans to follow that it's because of hunger. Right now as I am talking to you they are being paid $100 and they failing to pay their children's school fees. But the truth is that the war veterans are very loyal to President Mugabe.
LM: What is your position regarding the succession issue and factionalism in the party?
JC: Those who are doing the succession issue they don't know what they are doing. They are killing because of succession; they are contributing to the ruin of the party because of succession. We have leaders in place from Mugabe, Mai Mujuru going downwards and we must respect that leadership. People have said he (Chinoz) is in Mnangagwa faction others say I am on Mai Mujuru but the 'faction' that I belong to is that of President Mugabe. Our focus should be on the people, we must respect the people first before we do our own things. That is my agenda. People must stop dividing people and focus on bringing development to the people.
Source - Herald