News / National
Crucial backing for Tsvangirai
25 Aug 2014 at 08:28hrs |
Views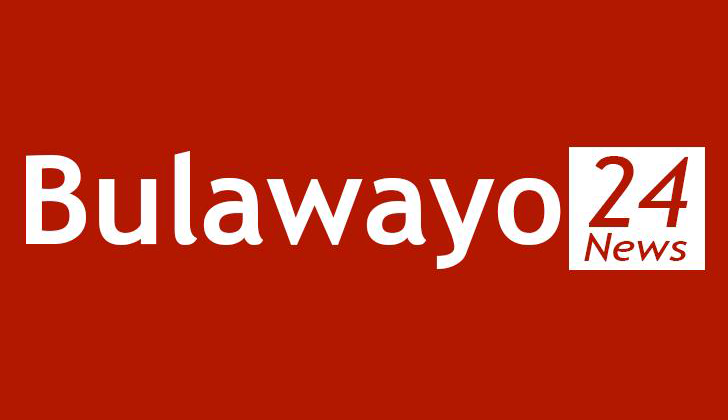 MDC-T leader Morgan Tsvangirai is reportedly set to railroad his MDC-T faction into endorsing constitutional changes that insiders say would turn the party into "a fiefdom" for the ex-trade union frontman.
Top party sources told The Zimbabwe Mail that Tsvangirai's "kitchen cabinet" is riding roughshod over "everyone" to push through the changes.
"We have a committee that is moving around soliciting for people's views and headed by deputy national chairperson Morgen Komichi. Unfortunately, because Komichi also wants to be a vice-president he, with support from other members including Dennis Murira and Morgan Femai, is now selling the idea of a congress that will either elect only one person or at the very least five top officials," said the insider.
It is understood that the Komichi group is pushing for the election of the president, two deputies, the national chairperson and a deputy to complete "the presidium" and align the party constitution to the national Constitution.
According to a member of the committee, who declined to be identified, no less than 98% of the party membership consulted thus far wanted the creation of a "presidium".
"Our people are very clear and they want the election of five top leaders and appointments for all other positions. Nobody is pushing any position because our membership is intelligent enough to discern right from wrong. It is the norm, even in developed countries, that only the president is elected, maybe together with his or her running-mate," the member said.
"The same view is buttressed by the fact that the Zimbabwe Congress of Trade Unions that gave birth to this party has various deputies and it is not like they will be paid anything. The likes of Thokozani Khupe are against it because they feel uncomfortable with such an arrangement which would expose them."
The position was supported by the MDC-T's frontrunner to be, Mashonaland West chairperson Ralph Magunje.
"Our party has gone through a lot of challenges and there is a general feeling that there was lack of respect for the president (Tsvangirai) by in particular the secretary-generals, who have gone on to lead break always;" said Magunje.
"We are confident of forming the next government after the next election, whenever they are going to be held, so there is need to align our constitution and systems to make sure we are in conformity with the country's supreme law."
Youth leader Costa Machingauta, who also serves as Budiriro legislator, said the sentiment of "electing a few people" has been flying around.
"I have not seen the final documents but a party committee has been soliciting for people's views and we will support whatever our people say. It is their party and their constitution. I am happy though that the issues of youths representation at all levels in increased numbers are also topical," said Machingauta.
In the 15 years since the formation of the party, Tsvangirai has presided over two break-away factions; first was then secretary-general Welshman Ncube in October 2005, after disagreements over participation in senatorial elections, then following the humiliating loss to Zanu PF in July last year hawks lead by deputy treasurer-general Elton Mangoma called for Tsvangirai to go.
Matters reached a crescendo after secretary-general Tendai Biti threw his lot with Mangoma, convened a national council meeting and suspended Tsvangirai for subverting the party constitution, dictatorship as well as violent tendencies in resolving internal disputes, among a litany of misdemeanours, effectively sealing another break-away faction on April 26.
Mashonaland East provincial chair, Piniel Denga said the changes are imminent and there is little that will stop them.
"We want to strengthen the presidium and streamline the number of positions that are elected at congress. We are of the belief that most of the other positions are technical and should be appointed, that is, from the secretary-general going downwards," said Denga.
On the other hand, the influential provinces of Harare and Chitungwiza remained mum on the proposals, a sign they either might be against or could be assessing the situation first.
Acting Harare provincial leader Eric Murayi said "we are waiting for the leadership to give us a chance to air our views on the changes", while his Chitungwiza counterpart, Alexio Musundire was non-committal.
However, while the leaders in Midlands North and South, Mashonaland Central as well as Matabeleland North were not available for comment yesterday, highly placed sources indicated these were also in support of the proposals.
Sources also said, given the fact that Ncube and Biti were professional lawyers, there is a growing feeling within the party that legal practitioners now pose a danger to Tsvangirai and hence the "kitchen cabinet" is doing all it can to stop another lawyer from taking over as secretary-general.
This would effectively take out spokesperson Douglas Mwonzora and organising-secretary Nelson Chamisa. Chamisa and Mwonzora, while angling for the same position, have become strange bedfellows fronting an 'anti-kitchen' cabinet lobby group within the opposition party.
Tsvangirai has not commented, but is seen as the power behind the push for the changes that could turn the MDC-T into a direct replica of the ruling Zanu PF party.
Source - Zim Mail