News / National
MDC reunification: A giant step towards a new Zimbabwe
04 Nov 2014 at 07:12hrs |
Views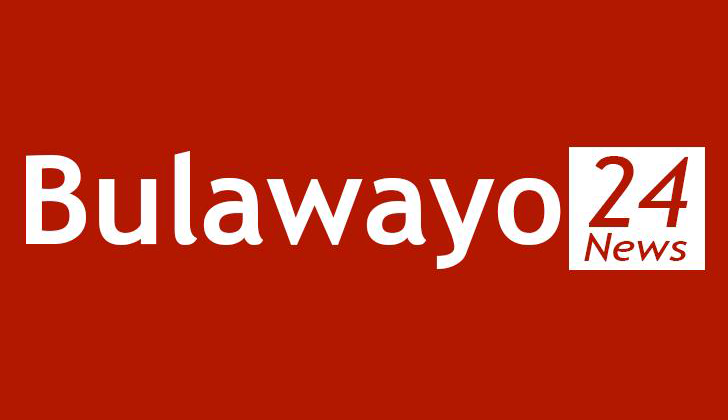 The reported reunification moves by the Movement for Democratic Change mdc and MDC renewal is a giant step towards the creation of a democratic,peacefull,tolerant,respectifull and honey dripping Zimbabwe.
The merger of pro democracy forces for a common agenda is a response to the many deafening calls by many friends and progressive citizens.
The Mdc formations are simply taking instructions from those many calls by the people of Zimbabwe on the need to collectively tackle the Zimbabwean political crisis.
This in my personal view is a revisit to the mandate that we got from the people of Zimbabwe fifteen years ago.
Zimbabwean problems can only be solved by Zimbabweans in Zimbabwe.
Zimbabwe will never be the same again and the perpetrators of our suffering will soon be part of history.
It is good that we finally found each other after years of chasing a wild goose and learning.
Zimbabweans should understand that we are in this game for the love and sympathy of the strangled nation.
The greedy and selfish ones will be seen here and there and some of them are known even today.
There is nothing as unique as finding and forgiving each other.
There is nothing as unique as a collective confrontation of the country's political crisis.
The unity talks taking place between Mdc renewal and the Mdc presents an opportunity for the ill informed and misled citizens to understand some characters like Professor Welshman Ncube,Tendai Biti,Elton Mangoma,Samuel Sipepa Nkomo,Sekai Holland,Goodrich Chimbaira,Edwin Mushoriwa,Frank Chamunorwa,David Coltart and Gorden Moyo.
All these people are not in politics for a living but for the genuine love of their country,a country trashed and reduced to a shell.
The dumping of Tsvangirai at different stages by the like minded democrats was met with mixed reactions by the blunt and politically blind former collegues in the opposition league.
Tsvangirai's poor leadership qualities drove people away from him and only those too desperate for water can continue to squeeze the rocks for miracle drops.
A return to Tsvangirai is as bad as eating your own vomit.
Mdc President Professor Welshman Ncube is one cadre who does not have problems with team work and tolerance level adjustment,a seasoned leader who can accept the strength and weaknesses of fellow team members.
I worked under him and my job has never been difficult especially when I wanted advice and leadership.
He is a quick thinker and eloquent public speaker with the capacity to work with anyone anywhere.
Tendai Biti is one principled and and courageous fellow with usefull arrogance that has kept Robert Mugabe on his toes.
He is in the same class with veteran activist Munyaradzi Gwisai in terms of attacking strategies.
We have no reason to doubt the capacity and wisdom in Samuel Sipepa Nkomo who comes from the nationalist league with the likes of Petros Mukwena,Jefret Khumalo,Jacob Moyo and Esaph Mdlongwa.
The two political parties are made up of cadres who have seen it all,the people who share the same dream and the same vision.
My personal dream is to see a liberated Zimbabwe for our young and abused generation.
At our first meeting as pro-democracy forces i saw the usual enthusiastic, vibrant,determined and courageous fighters with the much needed desire and steam to take Zimbabwe forward.
We have started a journey dear comrades that will lead us to the promised land,a journey that will leave most of us brutalized by the crippling regime.
We learnt many lessons from many situations since 1999 and those should not be repeated again.
Zimbabwe has reached a turning point and a new political order is beckoning.
Mugabe is now embroiled in confusion, a situation that has seen him confessing his allegiance to a faction of internal political vultures.
Getting lost to the extend of believing nonsense from only four liberation war turn coats.
The Zanu pf leader has been blinded not to see or know reality,losing focus because of a bedroom Judas kiss by the game spoiler.
All Zanu pf supporters and war veterans are being forced to butt kiss the executive secretary- cum first lady.
War veterans are not expected to be partisan after all,they made a stupid decision to link themselves to the rotten Zanu pf party.
If Jabulani Sibanda was elected by a properly constituted congress he cannot be removed by the few documented power hungry war veterans most of them with questionable liberation war credentials.
These are all signs and symptomps of a crumbling and clueless regime known for nothing other than criminal activities and merciless slaughtering of innocent citizens.
A reorganized opposition has a big task to reconstruct and mend a fractured and looted country.
Zimbabweans will obviously see the quick opening of dormant industries and a functional government with people centred policies.
The honest engagement by the two mdc formations should be embraced since it is a beginning of a fruitfull journey to Zion.
Zimbabwe will never be a Sodom and Gomorrah or a Babylon again.
The reported merging of the two mdc formations will certainly restore hope and confidence in many hopeless and impoverished citizens.
Kurauone Chihwayi
MDC Secretary for International Relations and External structures
kchihwayi2000@yahoo.com
writing in my personal capacity
Source - Kurauone Chihwayi