News / National
Zimbabwe security sector sucked into Mugabe's wars
21 Nov 2014 at 09:45hrs |
Views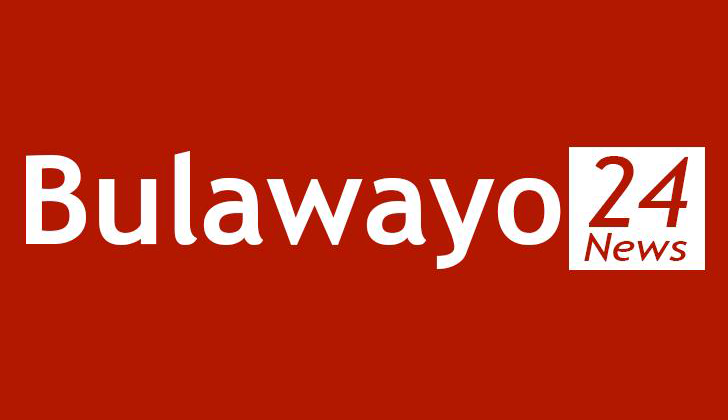 Ongoing faction fighting in Zanu-PF has sucked in the security forces - a development that could torch civil strife if not urgently arrested, middle-rank military and police officers have warned.
Speaking on condition they are not named for their own safety, the officers told The Zimbabwean that there was evidence that the army, police and national intelligence service were being mobilised along factional lines to back the warring camps.
"Factionalism has existed in the security sector for a long time but it seems to be getting stronger in response to the battle between (Emmerson) Mnangagwa and Mai (Joice) Mujuru. You can easily notice the tension that is growing among us.
"This is worrying because what is currently a party issue can easily become a national crisis. Those that belong to the Mujuru camp feel they are being treated unfairly by the Mnangagwa camp. What makes the matter worse is that our bosses all belong to one faction or the other and their subordinates have grouped themselves in accordance with the camps," said an army major.
No clear distinction
Recently, men who bore the marks of security operatives abducted and assaulted Jim Kunaka, a former Harare province youth chair said to be aligned to the Mujuru camp. The assailants were using a twin-cab vehicle similar to the ones used in 2008 during violent campaigns against Mugabe's MDC-T opponent and one of them reportedly fired a gun when they swooped on Kunaka in Mbare. They claimed to be law enforcement agents.
Kunaka was dumped near the military intelligence farm to the south of Harare.
Nixon Nyikadzino, a political analyst who is also a human rights defender, said the Kunaka incident bore all the marks of methods used by the military.
"I was also at one time abducted in the same manner. In such operations, there is a military leader even though it can be a combined security sector mission. The use of state agencies is made possible by the fact that there is no clear distinction between the state and Zanu-PF," said Nyikadzino, who works for Crisis in Zimbabwe Coalition (CiZC).
"The Zanu-PF fights make the security situation extremely delicate as they can easily degenerate into a civil war. The camps can open fire for fire since they both have some kind of control of the security forces," he added. The Mnangagwa camp seems to be gaining the upper hand ahead of an elective congress in December, after plotting the suspension of five provincial party chairmen and the expulsion of the war veterans' leader, Jabulani Sibanda.
Loyal to Mujuru
A politburo meeting last week upheld the suspensions of the provincial chairpersons and that of the party spokesperson, Rugare Gumbo. All of them are linked to the Mujuru camp.
Grace Mugabe, seen as fighting on behalf of the Mnangagwa camp, has publicly called on vice president Mujuru to step down or risk being expelled at congress.
The major admitted that there was general suspicion that the Zimbabwe Defence Forces commander, Constantine Chiwenga, belonged to the Mnangagwa faction, yet some high ranking officers were loyal to Mujuru.
"No-one is talking about this openly, but there are whispers. We know each other well and who we like between Mnangagwa and Mai Mujuru. Even though we can't talk of outright hatred, it is clear the situation is tense and suspicion is rising," he added.
Other army officers claimed that some of the ZNA senior officers were sending juniors on spying missions to attend meetings called by politicians from both camps. An officer working within the army's military intelligence unit based at a farm close to the dormitory town of Chitungwiza said they had been put on high alert as the Zanu-PF congress approaches.
So much suspicion
"We have been advised that the congress and factional fights are a top security priority and we are working flat out. The problem is that there is so much suspicion even among us - and we are being cautious with the information we are gathering.
"Gathering intelligence has become such a difficult job for us because you can easily be labelled depending on what you would have brought. It is sometimes advisable not to release information implicating a member of a certain faction because your boss might belong to that camp and he will think you are an enemy," said the officer from the military intelligence unit.
He said it was possible that the factions could mobilise their security sector loyalists into intra-party violence that could degenerate into "some kind of a civil war".
Another officer from the Zimbabwe Republic Police intelligence services department said the number of details deployed to cover developments in Zanu-PF had increased in recent weeks.
Jittery
"Our bosses are jittery. We know what is happening and we regularly brief them but some of them have warned us to be careful with what kind of information we pass on. It seems, however, that the majority of junior officers are sympathising with Mai Mujuru," said one officer from the police general headquarters in Harare.
Charity Charamba, the police spokesperson, was not responding to calls made to her, but sources said it was unlikely that she could comment on the highly sensitive matter.
The Central Intelligence Organisation boss, Happyton Bonyongwe, has not refuted the claim that he belongs to the Mujuru faction. The state-controlled media recently linked Police Commissioner Augustine Chihuri to the Mujuru faction, even though he denied it through his spokesperson, Charamba.
Source - The Zimbabwean