News / National
'Bloodbath in Zanu-PF'
25 Nov 2014 at 12:35hrs |
Views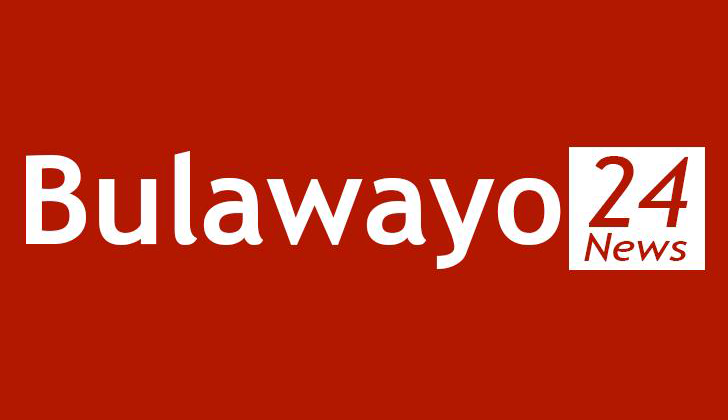 At least 10 Cabinet ministers and more than 100 Zanu-PF legislators face the political wilderness as the mindless bloodletting in the divided party reaches alarming levels ahead of its crucial "elective" congress scheduled for next week.
The well-choreographed bloodbath, masterminded by the party's bigwigs, is raising serious concerns about its impact on ever-deteriorating government services and Zimbabwe's ailing economy, which has been operating on autopilot ever since Zanu-PF's violent factional and succession wars burst into the open after last year's disputed national elections.
President Robert Mugabe, his wife Grace and hardline supporters of Defence minister Emmerson Mnangagwa have been on a virulent propaganda crusade against embattled Vice President Joice Mujuru and her allies, sensationally accusing them of plotting to assassinate Mugabe, among many other spurious allegations.
What has alarmed many Zimbabweans and outside observers alike is the seeming lack of appreciation or care, by the authors of the anarchy, of the negative impact of their actions and utterances on the country.
And developments at the weekend suggest that things are set to get worse before they get better for long-suffering Zimbabweans - with Mujuru and Cabinet ministers perceived to be sympathetic to her, including Nicholas Goche, Francis Nhema, Dzikamai Mavhaire, Lazarus Dokora, Andrew Langa and Didymus Mutasa, as well as scores of deputy ministers continuing to be targets of the poisonous political venom from the Grace and Mnangagwa camp.
All these prominent players were blocked from being elected into Zanu-PF's powerful central committee, which not only puts their current government positions in doubt, but has seismic short and long-term negative implications on the quality of government service.
Analysts said yesterday that a Cabinet reshuffle was now imminent, as it was clear that all of the targeted politicians no longer
enjoyed Mugabe's confidence, with many of them accused of being participants in the murky plot to oust and assassinate the nonagenarian.
Mujuru and Goche duly refused to submit their names for the Mashonaland Central provincial central committee elections at the weekend, amid anarchy and violence in Bindura where the regional party plebiscite was taking place.
While the State media claimed yesterday that the party's provincial elections directorate rejected Mujuru's curriculum vitae for nomination because she allegedly wanted to assassinate Mugabe, the Daily News has it on good authority that the VP, just like Goche, decided against submitting her CV given the "unacceptable goings-on" in the party.
Goche's sensational abandonment of the Mashonaland Central elections on Sunday came after violent hired thugs, who were baying for his blood, besieged the tempestuous provincial meeting in Bindura.
The CVs for Primary and Secondary Education minister Lazurus Dokora, and Tourism and Hospitality Industry deputy minister Epmarcus
Kanhanga, together with those for legislators Edgar Chidavaenzi, Criswell Mutematsaka, David Butau, Kenneth Musanhi, and Joseph Mapiki were allegedly controversially rejected.
Other senior members of the party in the province, who also had their CVs allegedly rejected are former deputy provincial chairman Sydney Chidamba and long-serving party member Ratidzai Marumahoko.
In the Midlands, the provincial executive council on Sunday also allegedly rejected applications for central committee posts by Indigenisation minister Francis Nhema and minister of State in the President's office Flora Buka - who also stand accused of working to oust Mugabe from power.
Although this has been reported widely by State newspapers, which are close to the ongoing purges and the instigators, Nhema said yesterday that he was not aware of the development.
"I may lie to you; nothing formal has been communicated to me. I am going there today (yesterday) and if I get a clear picture I will be in a position to comment," he said.
The Midlands provincial executive has also passed a vote of no confidence in four other members, namely deputy Mines minister Fred Moyo, Edmund Mukuratigwa, Renius Madende and one Manongo for allegedly fanning factionalism.
In Mashonaland West, former chairperson Temba Mliswa, who was nominated for a central committee seat, was controversially kicked out by the provincial electorate leader Ignatius Chombo who said he did not qualify for election as he had been removed as regional party boss by the politburo.
However, maverick businessman Phillip Chiyangwa bounced back after years in the political wilderness, as he got a central committee nomination on behalf of Makonde District.
Meanwhile, sources say Zanu-PF youths are planning to block deputy Lands minister Tendai Savanhu's CV from being submitted in Harare today, during elections in the capital.
In Masvingo, Provincial minister Kudakwashe Bhasikiti and Energy minister Dzikamai Mavhaire also look set to lose their central committee positions after being accused of the ubiquitous plot to oust Mugabe from power, and of allegedly fanning factionalism in the party.
And in a bid to try and save his political career, Bhasikiti has since made a climb down, saying he has realised that he needs to quit factional politics and stick to supporting Mugabe only.
"I am the only one both in Parliament and the politburo who supports President Robert Mugabe although like everyone else, I have been in the "wrong basket".
"I maintain that I have stood by the president even when everyone had abandoned him and I have shown that in my thesis with the University of KwaZulu Natal in South Africa. I am consistent in my support for Zanu-PF and the president," Bhasikiti said.
Sports minister and former Matabeleland South chairperson, Andrew Langa, is also set to lose his central committee seat as he also stands accused of fanning factionalism and disrespecting Mugabe and Grace.
Washington Musvaire, legislator for Maramba-PFungwe constituency, who was recently booted out of the Mashonaland East provincial executive, said yesterday what was happening in the party was regrettable as it was being perpetrated by previous election losers.
"We have always produced the highest number of votes in this constituency (Mashonaland East) and supporters are unhappy with what is happening now. They (party supporters) are coming to my house to find out why this is happening because they sympathise with us.
"They are aware that this is not coming from the party, but from individuals who lost primary elections who are writing a list of leaders they want out on baseless allegations," Musvaire said.
Ousted provincial chairpersons Ray Kaukonde (Mashonaland East), Calisto Gwanetsa (Masvingo), Jason Machaya (Midlands), Amos Midzi (Harare), Callistus Ndlovu (Bulawayo), John Mvundura (Manicaland) and Luke Mushore (Mashonaland Central) are also at the deep end as their nominations are likely to be rejected like that of Mliswa.
A senior politburo member said yesterday that he was "very sad" about the goings-on in the party, as well as the effects of "this anarchy" on the country.
"There is no doubt that we are a party and country in crisis. What makes me very sad is that the perpetrators of this anarchy don't care at all what this all does to the party, president Mugabe's legacy and the country. It's tragic," he said.
Mugabe, who turns 91 soon, is the only leader Zimbabwe has had since the country attained its independence from Britain in 1980.
During this period, virtually all of Zimbabwe's neighbours have had at least four leaders, leaving Mugabe - Africa's oldest and one of the longest serving on the continent - the odd man out in the region, and with no obvious successor in sight.
Mugabe railroaded his party into changing its constitution at the weekend, a move that now allows him to sideline Mujuru and appoint his preferred successor should that be his aim.
Source - dailynews