News / National
Zanu-PF headaches
12 Feb 2015 at 08:22hrs |
Views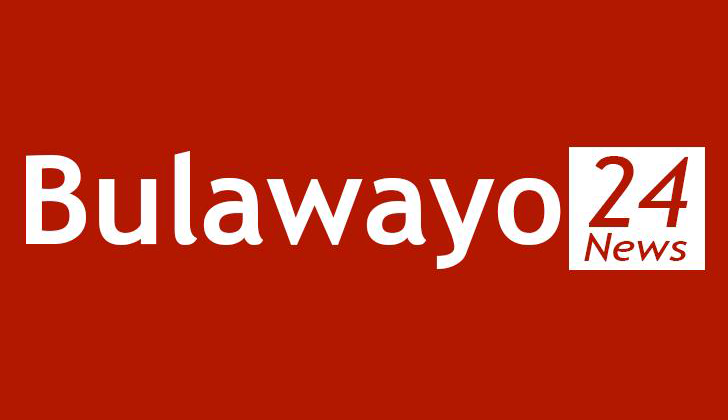 INTENSE jockeying for positions has erupted in Mashonaland East ahead of the April 30 deadline that was given by Zanu-PF's national political commissar, Saviour Kasukuwere, for the election of a new provincial leadership to fill a void created by the ouster of Ray Kaukonde's executive late last year.
Mashonaland East has been the bedrock of Zanu-PF's support base over the years, but events leading up to the party's December congress created ripples of discontentment among some of the governing party's followers.
This was after Kaukonde was stampeded out of the provincial chair for supporting Joice Mujuru, who lost his position in Zanu-PF and government late last year for fanning factionalism in the ruling party.
Mujuru was the vice president of both Zanu-PF and the Republic of Zimbabwe.
Phineas Chihota, a former deputy minister for industry, was then brought into the fold in an interim capacity but he too was shown the door last month for being an appendage of Kaukonde.
Last month, Kasukuwere ordered the province to elect new office bearers before the end of April. In the interim, he handpicked historian, Aeneas Chigwedere, as acting provincial chair.
Chigwedere has now set his eyes on holding the position substantively.
Him and his team spent the better part of last week canvassing for support in Murewa and Mutoko districts before heading to Marondera, the provincial capital, this week.
The race has become congested with more than five aspirants gunning for the position.
They include Chigwedere's deputy, Joel Biggie Matiza and jack of all trades, Energy Mutodi, whose interests span across business, music, academia and now politics.
Indications are that some members of the disbanded pro-Mujuru faction might throw their hats into the ring although this could not be verified.
They include former provincial affairs minister, Simbaneuta Mudarikwa; war veteran, Patrick Makombe; and Chihota.
Zanu-PF insiders said the jockeying for positions was indicative of the fact that factionalism was still alive in the party.
The party has remained torn between two main factions, one led by Mujuru and another by Vice President Emmerson Mnangagwa.
Matiza, Chigwedere and Mutodi are linked to the Mnangagwa faction.
As if to confirm the factional undertones, Zanu-PF Politburo member, Sydney Sekeramayi, recently called for unity in Mashonaland East.
"Let's unite and shun factionalism so that we can build our province for the better. People should not take personal issues into party business. At some point, someone will say someone has done this so he is gamatox, which is dangerous," Sekeramayi said.
Contacted for comment, Matiza was non-commital, saying only, "It's a very long process. I cannot comment on it now. You will hear everything as the stages develop. What I can only say for now is that the process of re-organising the party in the province is going on well. I am more interested in development issues than anything else."
Makombe could neither confirm nor deny his interest in the chairmanship.
"I am not the one responsible for announcing candidates for the position. The party will announce all candidates in due course so wait until such a time comes," he said
Chigwedere all but confirmed that he was interested in landing the position on a substantive basis but denied he was already campaigning.
"I was given the task of cleaning up Kaukonde's mess in the province and if I do it to satisfaction and the people say you have done a good job, you are our messiah, now take over the position, I will definitely accept that. It will be a big disservice to the people and the party leaders if I turn down the offer. They will say this person was always not part of us," he said.
"It is wrong for someone to say I am campaigning for the position already though. I am the interim chairman and was given the task of re-organising the party. It naturally means I have to travel around the province meeting people, or do they expect me to go home and relax soon after being given a task of this nature?" Chigwedere added.
Mashonaland East was dubbed the bedrock of Zanu-PF factionalism.
This came to light when First Lady, Grace Mugabe, held her rally there during her whirlwind tour of the provinces under the banner of 'meet the people' rallies.
At her Mashonaland East rally, she publicly poured scorn on Kaukonde for fanning factionalism.
It was also in Mashonaland East where former Zanu-PF secretary for administration, Didymus Mutasa, coined the term "gammatox," which, ironically, was then used to taunt him and others aligned to the Mujuru camp after they had fallen from grace.
On Tuesday, Kasukuwere told the Financial Gazette that there was nothing wrong with what he was doing, adding that party members were free to campaign.
"I was given the mandate to restore order in the party and this is what I am doing. I have done nothing outside of that mandate. In Mashonaland East, we gave the task to restructure the party to a trusted cadre (Chigwedere) and we are rest assured that he will run things smoothly," he said.
On reports that the provincial polls would test his aptitude, he said: "This is not Kasukuwere's project. It's not to an individual's benefit but Zanu-PF's. This is the only political party in the country."
Source - fingaz