News / National
Lifestyle audits for Zimbabwe's bigwigs
24 May 2015 at 09:36hrs |
Views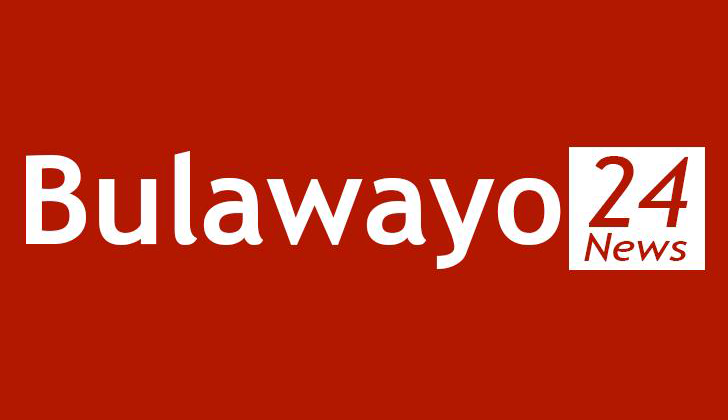 Board members and senior managers at parastatals and State-owned enterprises will be subjected to periodic lifestyle audits and those found with suspiciously burgeoning asset bases will be investigated and possibly prosecuted.
These measures are included in the Public Sector Corporate Governance Bill, which is expected to be fast-tracked through Parliament without major changes.
The Bill is being finalised by the Attorney-General's Legal Drafting Department and will be channelled to Parliament soon.
Justice, Legal and Parliamentary Affairs Permanent Secretary Mrs Virginia Mabhiza confirmed the Bill was with the AG's Office, but declined giving further details.
A senior official in the ministry, however, told The Sunday Mail that Government wants to increase service delivery by ensuring good corporate governance in its institutions.
"The proposed legislation is being handled in the AG's Office who are finalising its drafting and the Bill will be done soon. Efficiency and profitability are priorities, hence the Bill will likely be fast-tracked."
The new provisions were approved by Cabinet as principles and then moulded into legislative clauses in line with Government's public sector policy reform.
Board members and managers will be compelled to declare their assets upon appointment and, thereafter, periodically.
Investigations will be opened if there are mismatches between declarations and actual assets, or between income and assets accumulated during one's tenure.
In addition, the proposed law will rationalise service conditions of parastatal, State enterprise and council heads while capping their monthly salaries at US$6 000.
It will also trigger prosecution of executives who violate its provisions and eliminate multiple board membership, which, in the past, gave rise to the phenomenon of "career board members".
Permanent secretaries will not be allowed to sit on boards.
Chapter 9 of the Constitution mandates the State to "adopt and implement policies and legislation to develop efficiency, competence, accountability, transparency, personal integrity and financial probity in all institutions and agencies of Government at every level and in every public institution and in particular -
"(a) appointments to public offices must be made primarily on the basis of merit; (b) measures must be taken to expose, combat and eradicate all forms of corruption and abuse of power by those holding political and public offices".
A lifestyle audit is a test that determines if an employee's lifestyle tallies with his/her income.
In South Africa, that country's tax agency conducts such audits on all senior public servants from the level of director upwards.
A code of ethics for Members of Parliament and the Executive Members' Ethics Act and Code also compels senior government employees to disclose their financial interests, assets and gifts received.
In the absence of such regulations, Zimbabwe has over the years witnessed excesses at State enterprises and parastatals.
In 2014, top ZBC management were implicated in a scam that prejudiced the national broadcaster of nearly US$25 million.
A subsequent forensic audit by KPMG Chartered Accountants identified former chief executive Happison Muchechetere, General Manager (Finance) Mr Elliot Kasu, General Manager (News and Current Affairs) Mr Tazzen Mandizvidza, General Manager (Radio Services) Mr Allan Chiweshe and Head of Finance Mr Ralph Nyambudzi as beneficiaries of such funds after it was discovered they allegedly got US$6,7 million.
The audit report was presented to Parliament by Information, Media and Broadcasting Services Minister Professor Jonathan Moyo on May 18, and a disciplinary panel chaired by former High Court Judge Justice James Devittie found Muchechetere guilty on several counts of misconduct.
He now awaits sentencing.
Air Zimbabwe also lost millions of dollars to poor corporate governance which ended with the airline's ex-chief executive, Peter Chikumba, and company secretary Grace Pfumbidzayi being jailed for seven years for criminal abuse of office.
Premier Service Medical Aid Society board members and senior managers also came under the spotlight for awarding themselves outrageously high earnings while their members failed to access proper healthcare.
The medical aid society's former group chief executive, Dr Cuthbert Dube, took home as much as US$500 000 every month.
A labour consultant with Proficiency International, Mr Request Machimbira, said systems that ensure accountability should be put in place.
"A law that compels senior excutives to declare assets and a periodic audit of their lifestyles may not yield the results corporates require. While I subscribe to the inherent need to promote good corporate governance, the measures must be informed by the specific problem that needs to be addressed.
"I would prefer an approach that puts governance funnels in each and every facet of business, for instance, in human resources, finance, etcetera. The starting point should be putting in place systems that guarantee accountability, not only relating to the board and senior executives, but from the cleaner right up to the chief executive."
Source - sundaymail