News / National
SA buses block Zimbabwean black owned luxury coach from plying Joburg Harare route
18 Sep 2011 at 07:23hrs |
Views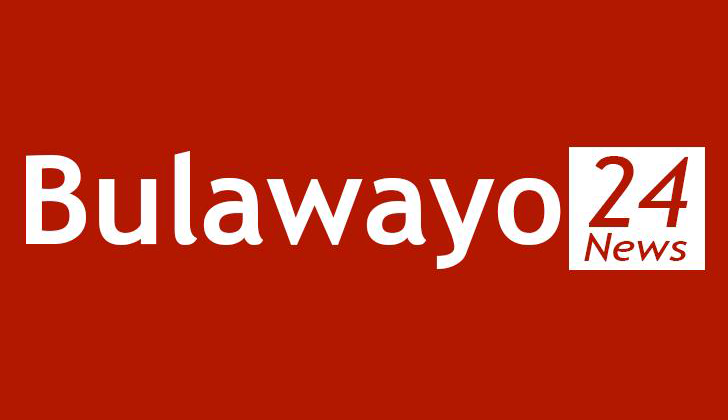 WHITE-owned South African luxury coach operators Intercape Ferreira Mainliner (Private) Limited (Intercape) and Unitrans Passenger (Private) Limited operating as Greyhound have put up a fierce legal battle to ban black-owned super luxury coach operator Tanaka from entering the Zimbabwean market, it has emerged.
Tanaka is owned and led by Zimbabweans. Trouble started when Tanaka applied to South Africa's Cross- Border Road Transport Agency (CBRTA) for a permit to ply the Johannesburg-Harare route which was advertised in the SA Government Gazette in June this year.
The South African CBRTA is a very powerful organisation taken seriously by the South African government.
Intercape and Greyhound, through Mr Cuzen Randeree of Cuzen Randeree Attorneys, Notaries and Conveyancers, then filed an application opposing the granting of a permit to Tanaka by the CBRTA, arguing that "Tanaka seeks to obtain a permit on routes ('the routes') where our client, as well as other operators such as Intercape, already operate services in terms of permits issued to them".
In documents opposing the granting of permits to a black-owned super luxury operator, Intercape and Greyhound argued there is an over-supply of buses available on the routes, adding that to allow Tanaka to operate its buses on the routes would "seriously impact on its business in the area and on the routes".
Intercape and Greyhound further argued that the buses of the operators who conduct services on the routes are sufficient to cater for all passenger requirements.
"There is, therefore, no need for an additional operator," reads Greyhound and Intercape's objection.
Intercape and Greyhound did not shed light on the quality of services being offered by various bus operators.
The objection then forced the South African CBRTA to withhold issuing Tanaka a permit to enter Zimbabwe until a hearing was convened and both parties present their cases.
The hearing, which was convened last week and later postponed after Intercape and Greyhound sought postponement, sought "to establish the applicants prove the need for the particular service, taking into account the existing services on the route".
Tanaka is arguing that Intercape wants to monopolise the luxury coaches' segment on the Johannesburg-Harare route while at the same time it is offering semi-luxury coaches and service.
Passengers and stakeholders through petitions, affidavits and support letters are backing Tanaka's service into Zimbabwe.
In some of the affidavits, passengers have complained that of late they have been forced to travel on non-luxury buses because Greyhound and Intercape are overbooked.
It is understood that Intercape, having been exposed, was last week trying to change its coaches that ply to Zimbabwe to justify that it is offering a luxury coach service. It has come to light that the luxury coaches that Intercape promised will ply the Harare-Johannesburg route and Johannesburg-Harare route at its launch at a local hotel last year did not actually materialise, instead it has serviced the route with semi-luxury coaches which had been de-commissioned from South African roads.
The CBRTA, in an invitation letter to both parties to attend the hearing, made it clear that "verbal statements cannot be accepted, only written submissions regarding statements made will be accepted. Evidence must be provided by calling witnesses and/or submitting documents such as petitions or letters from potential clients".
Passengers who have petitioned CBRTA to issue Tanaka with permits have complained that Intercape buses on the route are old, the general cleanliness of the toilets leaves a lot to be desired and staff are rude as compared to the ones plying the Durban-Cape Town routes. In 2002, an Intercape coach was involved in an accident near Masvingo, killing 32 passengers.
Their coaches tow 10-tonne or 12-tonne trailers.
It has further emerged that other operators such as Pioneer, Citylink, Tombs, Gettingsons use the same coaches as Intercape, but call them semi-luxury.
It is further argued that luxury coaches do not tow trailers as they are meant for the top end of the market that does not want to mingle with cross-border traders.
"The coaches that Intercape is using on the Johannesburg-Harare route are not the same standard of coaches that it is using for its inter-city routes like Johannesburg-Cape Town and Johannesburg to Durban," said a source.
The Sunday Mail Business, which had an exclusive interview with Mr Ferreira at the launch of Intercape last year, sent him questions in June asking why his company and Greyhound had objected to a black- owned company doing business in Zimbabwe, but to date he has not responded.
However, C-BRT Amendment Section 27 of Act 4 of 1998 states that: "Where the applicant is a South African carrier, the board must take into account the promotion of small business; the empowerment of persons historically disadvantaged by unfair discrimination and any relevant code of good practice or transformation charter published in terms of the Broad-Based Black Economic Empowerment Act, 2003 (Act No. 53 of 2003)".
Tanaka is a small business with only two super luxury buses ' a Multego Mercedes-Benz and Paradiso 1550 lower driver super luxury coaches ' and is owned and managed by previously historically disadvantaged individuals.
Interestingly, on the other hand, the objectors are conglomerates owning thousands of buses, having been established pre-1994 and historically benefited from the exclusionary apartheid laws.
Market watchers opine that in light of this, the objectors, who are the only South African-registered luxury coach operators on the said route, should in the spirit of black empowerment, actually be seen to be promoting the entry of historically disadvantaged small operators instead of doing everything in their power to block them and "maintain the sector as a preserve of the few previously advantaged cartels".
Furthermore, Pathfinder and Munandi Tours and Travel, the Zimbabwe-registered coach operators who are in the same market segment as Greyhound and Intercape do not object to Tanaka's market entry.
They have registered their support for Tanaka's application through Zimbabwe's Cross-Border Operators' Association (CBOA) with whom they're registered members.
Last week, CBOA head of secretariat Mr Alex Katsauro said Intercape is a luxury operator while Tanaka is a super luxury coach operator.
Tourism and Hospitality Industry minister Mr Walter Mzembi has gone further by personally endorsing Tanaka's application in some of the affidavits presented at the CBRTA hearing last week.
In an interview, he confirmed endorsing that Tanaka be granted a permit.
"I also have interests in the cross- border coaches business and I must say that Zimbabwe is very liberal and accommodative to South African operators, almost to the point of even driving out our very own people out of business. Although they have not put it in black and white, the South Africans make it practically impossible for Zimbabweans to operate in South Africa.
"Here we are actually giving them a penalty kick. They are not reciprocating the good gesture that we are offering to them in terms of route permits, ranking for their coaches at Roadport and generally making it easy for them to operate here. They are slapping us on the cheek and we continue to give them the other cheek to slap.
"I will be leading a delegation of operators to lobby to the relevant Minister of Transport against this," said Minister Mzembi.
Questions are being raised if it is because Zimbabwean operators, unlike Intercape and Greyhound, understand and empathise with the plight and struggle of the historically disadvantaged black operators in this industry.
While Intercape claims that its objection is in the public interest without alluding to the fact that in 2006 at the height of economic decline when sanctions severely hit the economy, human migration from Zimbabwe to South Africa was high and without consideration of the public traveller pulled out of servicing Zimbabwe passengers, leaving the public stranded.
Market watchers opine that the CBRTA should open up to more operators in the said sector, in a bid to safeguard the public interest should Intercape or any other conglomerate pull another 2006 stunt in future.
Intercape and Greyhound's objection plea to competition from black-owned super luxury operators has been viewed as contrary to free enterprise and healthy business competition.
However, in their papers, they revealed that their answer to free competition is a reduction in fares and expenditure cuts in vehicle maintenance, measures which are seen to endanger public safety, instead of improving on client service delivery.
Source - The Sunday Mail