News / National
Fans come to Tongai Moyo's rescue
21 Sep 2011 at 04:00hrs |
Views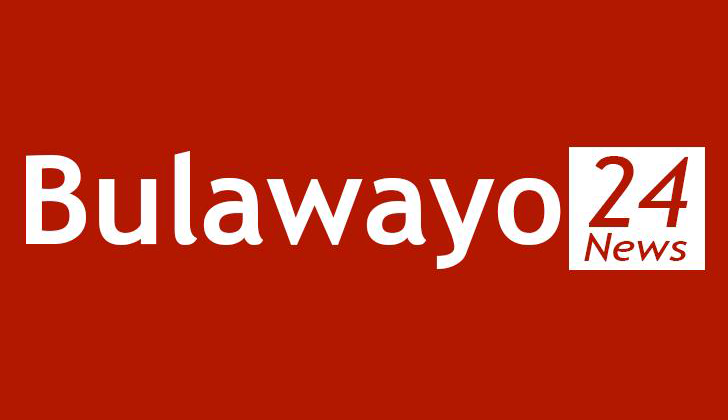 WELL-WISHERS have swept to Tongai "Dhewa" Moyo's rescue, chipping in with US$10 000 for a drug that could ease his health worries, The Herald reported.
The drug is called Rituxmab and his doctor had advised him that his situation would improve if he gets it.
Dhewa was diagnosed with a cancer called Non-Hodgkin's Lymphoma in 1998.
His backing group Utakataka Express and some friends have been footing his medical bills.
Yesterday, Dhewa said Media, Information and Publicity Minister Webster Shamu, who is also patron of the Zimbabwe Union of Musicians, made an initiative to help him raise the funds.
Shamu told The Herald: "It is true that we were raising funds for Tongai Moyo to buy his drug and we are happy to tell you that today by day-end it should be in our hands.
"Those that had pledged to help, but could not make it in time, your hearts are in a good place and I say to you the fight is not over."
Earlier, the Utakataka Express frontman had said: "This year has been the worst for me because I have had to fight really hard. I have not given up as there is no other way to meet my medical bills."
It is highly likely that the Kwekwe-based singer spent more nights in the hospital than in his house this year.
"My condition had deteriorated to its worst. I had never felt like that," he said.
His first public appearance this year was on February 6 at Rufaro Stadium for a football match organised by Chipaz Promotions.
Some sections of the media termed it "a miracle".
The match featured musicians, football greats and journalists.
Dhewa admitted that he had shown a brave face then, because he had not fully recovered, but he missed his fans.
However, during the same week, he had to be admitted in hospital for two days for chemotherapy.
"That became my routine," he said, adding that, "For the rest of the year I have always had to go to the hospital before going on stage. I have tried to slow down on shows but then again, I need that money to meet the medical expenses."
He said it all seemed in line until the end of August when the situation suddenly took a twist.
As he was preparing for a Botswana tour - his first foreign trip this year - he was taken ill and was diagnosed with a brain tumour.
"My cancer is slowly resisting locally available drugs hence the brain tumour. So right now my biggest challenge is to raise US$10 000 to get the medicine."
He was happy the tumour had disappeared after successful radiotherapy.
His promoter Joseph Munyebvu of Joe Promotions said: "I am very happy that Dhewa is now feeling better but if there could be a way for us to get this drug so that we know that his improved situation lasts longer."
Joe added that he has had his ups and downs with the singer, at one point divorcing but then Dhewa is not your ordinary musician, he is good, and up to scratch.
"I think Dhewa has a lion's heart. No problem can weigh him down and he always tries to make sure that he gives a polished act. We would cross swords at times, but then you would realise that all he will be trying to do is to protect his image. He works really hard on his band and is always looking for good results."
He admitted that there are so many people who had discouraged him on engaging the services of Dhewa since he is sick but he did not heed their calls and now he is a happy man.
"I have managed to raise my profile in the showbiz industry because of Dhewa. We have shared profits and of course it is always fun to be on tour with Tongai Moyo.
"I will always support his causes and I can promise you that I will have a part in this fund raising."
Tongai Moyo's lieutenant, Shiga Shiga said the band has joined the frontman in the battle against the disease.
The chanter-cum-manager, born Gift Chanda Katulika, left New Stars Musica in 2006 to join Utakataka Express.
He said what their boss was going through was painful and this year has been the worst.
"This year has not been good because Mudhara's health has been on another level. He has made serious efforts to be with us all the time and has not missed or cancelled any show this year except for the Botswana one because he is a fighter," said Shiga Shiga who was near tears.
He added that if it was someone else, he would have quit, but Dhewa has vowed to stay on.
Esau Mupfumi, who is rumoured to have put in a big chunk of the money, said his relationship with Tongai goes a long way and was willing to help anyhow.
"This year has been difficult since we have known Tongai to be battling this cancer. But we will always stand by his side and hope to help him as we have always done."
An independent producer, Abel Dzobo who is doing a documentary on the musician's fight against cancer expressed happiness to the good news saying it would help shape his efforts. The documentary titled "The Show Goes on" has been delayed particularly due to funding challenges since he has been relying on his own resources."
Said Dzobo: "Cancer, unlike other diseases like HIV and Aids is not funded, very few organisations are willing to help in such cases."
This writer was privileged to see correspondence of the producer with some people and organisations he had hoped would help him in that cause, but very few had responded positively.
"I am now hoping to have the documentary for everyone to see in the next few weeks."
Source - TH