News / National
Greyhound and Intercape's 'backward protectionism' blasted
25 Sep 2011 at 06:24hrs |
Views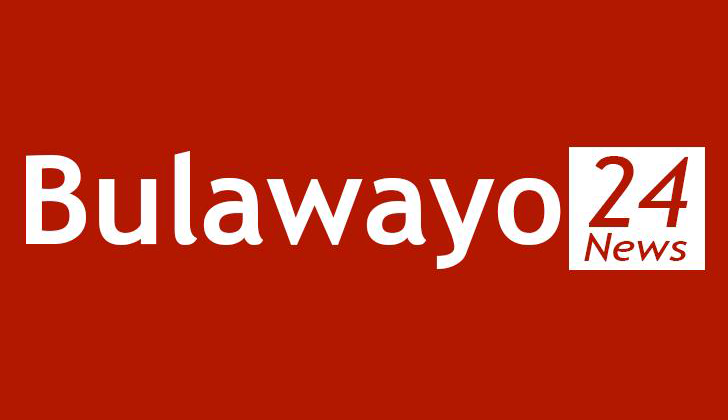 THE Affirmative Action Group (AAG) has thrown its weight behind black-owned super luxury coach operator Tanaka which has failed to get a permit to ply the Johannesburg-Harare route from South Africa's Cross-Border Road Transport Agency (CBRTA) after Intercape and Unitrans operating as Greyhound objected to its entry.
Last week, this site carried a story in which white-owned South African Intercape and Greyhound have mounted a fierce legal battle to ban super luxury coach operator Tanaka, which is owned by Zimbabweans, from entering the Zimbabwe market by objecting to competition through the South Africa CBRTA.
AAG president Mr Supa Mandiwanzira told The Sunday Mail Business that the move by Intercape and Unitrans operating as Greyhound is "backward protectionism at a time when there is regional integration".
Regional integration is viewed by experts as an intermediate step towards the integration of developing countries into the world economy.
Economic experts cite that regional integration allows disadvantaged countries to realise economies of scale, compete on a broader (often global) platform and increase overall economic efficiency.
"The move is in contradiction to the whole movement towards regional integration. It is rather unfortunate to have conglomerates like Unitrans and Intercape behaving in such a manner.
"Black-owned South African bus operators must also step in and condemn these two companies. This is a clear case of backward protectionism. If it was protectionism associated with employment creation by Intercape and Greyhound it would make sense, not people who want to profit from Zimbabwean human traffic," he said.
Last week, this site got correspondence between a disgruntled Zimbabwean passenger who boarded a Greyhound coach to Johannesburg and Unitrans customer care manager Mr Juan-Pierre du Buisson which reads: "We regret that you received service which prompted you to contact us at Customer Care. In terms of the current pricing structure, services operated to Zimbabwe are budget services. These services are, therefore, not manned by cabin attendants. Several stops are, however, facilitated en route for passengers to refresh and to purchase food items. Regrettably, complimentary beverages are not available on these coaches. The deployment of cabin attendants on these routes will mean a significant increase in fares. Several surveys to passengers on these routes have indicated that they approve of the current pricing and product offering."
Objecting to competition from Tanaka, Intercape and Greyhound, which are both white-owned, argued that to allow a black-owned operator would "seriously impact on their business in the area and on the routes".
The two SA conglomerates further argued that "the buses of the operators who conduct business on the routes are sufficient to cater for all passenger requirements".
During the CBRTA hearings, Intercape and Greyhound contended that they were luxury operators yet the reality on the ground was that they were offering budget semi-luxury coaches on the Zimbabwean market. And there are indications that they use buses which have been de-commissioned from the South African roads and are susceptible to frequent break down.
Despite Mr du Buisson's remarks that "services operated to Zimbabwe are budget services" the AAG president said: "Budget services for an organisation portraying to offer luxury services does not mean poor service to Zimbabweans yet they are making money from the Zimbabwean market. It is a silly argument and nonsensical, to say the least".
An official from the Crossborder Bus Operators' Association (CBOA) who spoke to this paper said South Africans are deliberately against discriminating Zimbabwean operators as far as loading points are concerned.
"Do not quote my name and company because they have power to persecute me and my company down there. The South African market where passengers board coaches favours the South African operators.
Their buses are always full because of the convenience of the Park Station loading point. In Zimbabwe when the South African operators load passengers, the playing field is level. We allow them to load at Roadport.
"For one to be viable in this business, pick-up points for passengers have to be convenient. They are refusing to accommodate Zimbabwean-registered operators at Park Station and they give us all sorts of reasons including shortage of space. There is space for Zimbabwean companies to rank at Park Station, which is not being used at all. Everything down there in South Africa is skewed towards the South African companies operating coaches to Zimbabwe. What they are doing to us is like we are telling the South African companies to go and load their buses from Mbare Musika while we load at Roadport.
"These are Greyhound, Intercape, Eagleliner and Pioneer Coaches which we really can't call indigenous as they are white-owned. They do not want to open up the market to us. They would rather be happy to open Park Station to Mlambu Coaches, J.R. Choeu, Nakisa and other South African companies who load passengers from the same pick-up points as we do yet they do not even offer semi-luxury coaches to Zimbabwe than to open it up to us.
"They (Intercape and Greyhound) know than when Zimbabwean operators enter Park Station, our standard of service will be so high such that it will give them a run for their money," explained the official.
A hearing by South Africa's CBRTA, which was held in Johannesburg recently to determine whether Tanaka be awarded a route permit or not, was postponed after Intercape and Greyhound sought postponement. The next hearing date has been set for October 6, 2011 in Johannesburg.
Source - The Sunday Mail