News / National
Zimbabwe Young Achievers Tech Awards nominees named
03 Dec 2015 at 05:16hrs |
Views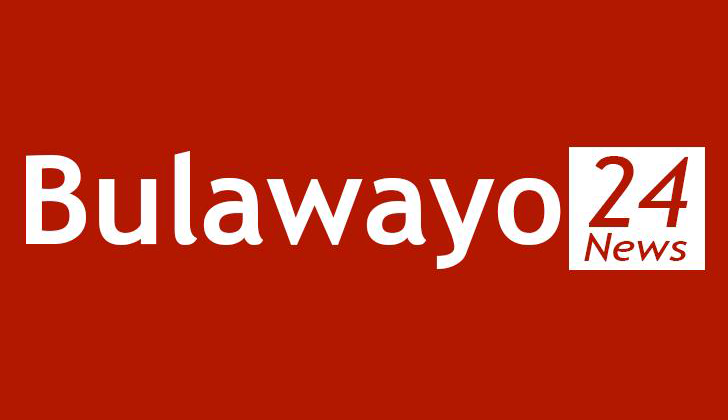 The Young Achievers Tech Awards nominees list has been officially announced after meticulous verification from well renowned tech professionals in Zimbabwe.
The Young Achievers Tech Awards, was initiated by TechnoMag in conjunction with the Ministry of ICT, Postal and Courier services. The awards seek to identify and promote the young entrepreneurs and start-ups in Zimbabwe.
Deputy Public affairs Officer with the US Embassy, Nicole Finnemann who is one of the adjudicators said the start-ups ecosystem in Zimbabwe needs full support since it still to boom.
"The Zimbabwe entrepreneurial eco-system is still in its infancy. Therefore momentum and enthusiasm are important, if not critical to make sure that innovation can grow," said Nicole.
The Minister of ICT, Postal and Courier Services honourable Supa Mandiwanzira will officially open and present the awards to the Zimbabwe's finest young technology players. Gtel a local technology firm in Zimbabwe has sponsored 20 tablets for the winners as it pronounced their commitment to seeing the development of technology in Zimbabwe.
The official 2015 Young Achiever Tech Awards nominees are:
Tech Entrepreneur of The Year
Munyaradzi Gwatidzo - Astro Mobile
Lloyd Ngwenya - Gold tech
Bernad Kasekete - Vickstrom
Chamu Shumba - Gtel
Isaac Maposa - Name.co.zw
Most Sustainable Science Project
Sangulani M Chikumbuzo - saithtech
Queens Elizabeth -Bottle Light
Tafadzwa Makura - emaji water
Most Promising Start Up
Tawanda Chikosi-roadrulesapp
Gwinyai Nyatsoka-tuckshop
Tawanda Kembo-bitcoinfundi
Tafadzwa Makura - mazwi.com
Most Innovative Start up
Farai Madzara - national-tickets
Bright Gumbochuma - Zimticket
Itai Lenon - Shona-Ndebele Tutor
Anotida maditsha
Best App Developer Social
N/A
Best App Developer Commercial
Tawanda Chikosi-Roadrulesapp
Tererai Mugova -www.webstudio.co.zw
Most Consistent Online Web
Limbikani Makani-Techzim
Fungai Machirori -herzimbabwe
Larry Kwirirayi-3-mob.com
Tinashe Nyaruwanga - tnyaruwanga
Best Web Designer
Blessing Phiri -instaface
Pearson Pfavai-zimhosts
Tendai Chakuzira - royaltywebhosting
Willard Muzaeni -stelbok
Fungai Tichawangana - zimbojam
Best Web Developer
Nerudo Mregi - webstudio
Willard Muzaeni -ndiringe
Roy Mtukura - veritran
Best Graphic Designer
David Zinyama - davidzinyama.com
Best Invention hardware
Sangulani M Chikumbuzo - saithtech
Thembelani Ncube - Nedmachine
Best Animator
Nqobizitha Mlilo - Nafuna tv
Zenzele Ndebele -The Bulawayo Show
Nyoka and kunyepa - Nyoka and Kunyepa
Most Influencing Twitter Account
Nigel Mugamu - 263 Chat
Joe black - Joe black
Tinashe Nyaruwanga - tinashe nyaruwanga
Pokello -Pokello
Zimleague - Zimleague
Most popular Social Media Facebook
Jokes In Shona Extreme - Jokes In Shona Extreme
iHarare Extreme - iHarare Extreme
Mbare University of the Wise - Mbare University of the Wise
myzimbabwe - myzimbabwe
Baba Jukwa-Baba Jukwa
Best Online Visual Content
Filmmakers guild Zimbabwe - filmmakers guild Zimbabwe
Nqobizitha Mlilo -nafuna.tv
P.O Box -P.O Box
tv yangu -tvyangu
Zororo Makamba -twzshow
Lifetime Achievement Award
Strive Masiyiwa - Founder of Econet Wireless
Future Spark
Valentine Shoti - herbal peanut butter
Gateway High School - robotics student
Best E-commerce Website
Right Gumbochuma -zimticket
Emkambo -emkambo
Zimall -zimall
Pazimba -pazimba
10ngah -10ngah
Munyaradzi Mtake -webnames
Outstanding Ethical Hacker
Pardon Gatsi -Techunzipped
Trevor Sibanda
Stanly Machote
Best Online Classifieds Websites
Sean M Moyo -Deepleague
Arnold Albert Chari Manhizwa - Zimleague
Kennedy Makore-zimmarket
Source - the herald