News / National
'Mugabe's word is final'
21 Feb 2016 at 06:59hrs |
Views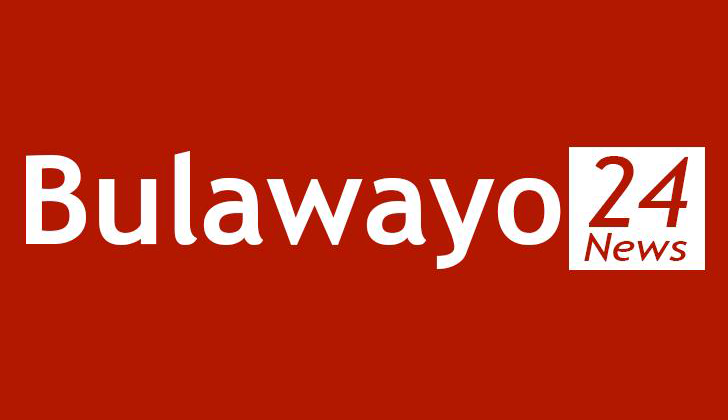 President Mugabe's warning to Zanu-PF members against factional fighting linked to successionism is final and there should be no further debate around "petty" differences, a senior Politburo official has said.
This comes as the Zimbabwe National Liberation War Veterans Association yesterday welcomed President Mugabe's apology to its members and commended the Head of State's swift action to quell tensions following ugly scenes that saw ex-combatants clash with police on Thursday.
Zanu-PF Secretary for Administration Dr Ignatius Chombo told The Sunday Mail yesterday that the First Secretary's words could not be challenged.
Dr Chombo, who is also Home Affairs Minister, said the party should focus on delivering development as promised to the electorate.
President Mugabe on Friday issued a robust warning to party members who are busying themselves with factional fighting.
In the televised address, the ruling party and State President said Zanu-PF would take action against malcontents.
The warning followed escalating bickering involving two factions dubbed Generation 40 and Team Lacoste which culminated in clashes between the police and war veterans in Harare last week.
Yesterday, Dr Chombo said: "What the President said is a direct instruction to all party members and no one has the authority to challenge that.
"All party members should therefore obey the President who is our Head of State, party First Secretary and Commander-in-Chief of the Zimbabwe Defence Forces.
"As a party we should heed the call to focus on unity and not things that divide us. From the party point of view, the direction has been given and all members are only left to comply and put aside all petty differences forthwith.
"From now on focus should be on ensuring that the Zanu-PF Government delivers upon the wishes and aspirations of the people of Zimbabwe without fail.
"There is now no reason to focus on differences that divide us and (we should) all rally behind what the President said so that as a party and Government we deliver0."
Addressing the media in Harare yesterday,
the war veterans group led by Christopher Mutsvangwa said they welcomed President Mugabe's intervention.
The war vets said they had been "humbled" by President Mugabe's swift words of comfort.
"The events of Thursday 18th February 2016 are deplorable and have cast a dark shadow over the relationship between the revolutionary elements in our party Zanu-PF and the State.
"We are, however, humbled and encouraged by the prompt intervention of His Excellency, the President Robert Mugabe in extending an apology and words of comfort to the injured comrades."
The war veterans said they would withdraw their court action against the Minister of Home Affairs and the Commissioner-General of Police contesting the banning of their rally.
However, they said they would still pursue a legal case against Zanu-PF Deputy Secretary for Youth Affairs, Kudzai Chipanga, who insulted the ex-combatants and also challenged them to war.
"Accordingly, the matter which we had filed against the Minister of Home Affairs and the Commissioner of Police will be withdrawn; but that against Kudzai Chipanga will proceed," they said.
ZNLWVA secretary-general Victor Matemadanda accused journalists of trying to strain the relationship between the President and Mutsvangwa.
Responding to questions on whether Mutsvangwa's castigation by President Mugabe would result in him losing his chairmanship of the organisation, Matemadenda said: "As far as we are concerned as war veterans, Mutsvangwa is our chairman and he has a term to serve. He is leading us well and we have provincial chairpersons here because they support him. People are saying they want Mutsvangwa. He is not leading the President but he is leading us."
The freedom fighters said President Mugabe's apology affirmed the unique bond between him and war veterans.
"The intervention by His Excellency has confirmed the historic bonds of comradeship which exist between his Excellency and the war veterans of the liberation.
"We are confident of procuring his Excellency's assurance in facilitation of the holding of the association's meeting without hindrance."
Mutemadanda said the war veterans were planning to go ahead with their meeting, saying they believed the President had given his blessing during his Friday evening address.
"There is not going to be any hurdle now, the order was to allow us to convene our general meeting and that the President has said he has no problem with it. We are going to convene the meeting without hindrance," he said.
President Mugabe told G40 and Team Lacoste to shut up.
"We don't want to hear any divisive voice from you. The G40s or what you call Lacoste or whatever, shut up! You belong to Zimbabwe first and foremost whatever you must say. Shut up! Let us not hear any divisive voice from you – the G40s or what you call Lacoste, whatever!"
694 total views, 516 views today
From Spillway to Tanza Centre
Sat, 20 Feb 2016 22:01:33 +0000
HAS the country reached its zenith of showbiz stars creation? It is now apparent that only a handful of artistes have the unenviable burden of guaranteeing fun for revellers not only in the capital but around the country. A show of any sort often struggles to attract a proper response unless the services of top artistes like Jah Prayzah, Suluman Chimbetu and Alick Macheso are enlisted. In the case of Zim dancehall, one needs to hire a minimum five artistes to get a favourable response from the public. Thus, the local showbiz has somewhat become predictably monotonous.
Daring promoters have tried uncommon combinations of entertainers but the results have on more than one occasion been catastrophic. Accordingly, promoters have been left with no choice but to stick to tried and tested formulas.
For instance today, February 21, dendera musician Suluman "Sulu" Chimbetu will for the second time in less than a month be playing at the Spillway Pub and Grill in Norton. The show according to the joint proprietors is due to "public demand".
Sulu will also on Thursday, February 25, have a dance with fellow musician Jah Prayzah at the Private Lounge in a gig dubbed, "Friends Forever Concert". On the same night, both artistes would have been part of the line up at the Zimbabwe Music Awards at the Harare International Conference Centre.
The organisers of the event argue the show is meant to thwart rumours doing rounds that a dangerous "cold war" is raging between the two top performers. But while the gig will be held to prove a point or two, fact still remains that the show received a thumbs-up due to its perceived potential to attract hordes of revellers.
In an interview, Private Lounge proprietor, Biggie Chinoperekwei confirmed that the country had a handful of artistes with the potential to pull crowds. He added, it is imperative that good relations between such artistes be maintained since they are beneficial to stakeholders."Jah Prayzah and Sulu have a relationship that always yields results. I personally think that artistes should set aside their difference and unite. The unity is equally beneficial to the artistes, fans as well as promoters," he said.
Market watchers opine budding artistes from all sections of the arts sector should capitalise on such events. They argue that unheralded talents in the fields of comedy, theatre, drama and music should be given a platform to shine. The move, they argue will bridge the gap between established and rising artistes.
"There is no need to rely on a few individuals when the country has a number of talented artistes. We just need to put in place systems that promote local talent.
The so called big names grew through exposure. Let's do the same for the fresh talent," notes Jive Zimbabwe director Benjamin Nyandoro.
Meanwhile, Jah Prayzah says he hopes Thursday's gig will put to rest unfounded rumours concerning his relationship with Sulu.
Jah Prayzah has even gone out of his way to prove he has no beef with Sulu by including a clip on the latest "Jerusarema" DVD album talking about the dendera crooner.
"The gossip has been on for some time but I hope with this show we are going to end it for good. We are brothers and that will always be the case. We have shared the stage before but this time around we have decided to theme the gig in line with the agenda so that the message is loud and clear," said Jah Prayzah.
"What we actually want is unity among musicians and with this show we are setting the tone. Negative stories on catfights are counter-productive."
Sulu also shared the same sentiments: ". . . yes we are performing at Private Lounge on February 25 and the intention is to promote peace and unity among artistes. Music unifies people, music heals and brings peace in communities thus musicians should lead by example," said the Macamarada singer.
Meanwhile Chitungwiza's new hotspot, Tanza Centre, will announce its arrival on the entertainment scene this Friday with a gig featuring Jah Prayzah, who will be supported by female jazz crooner, Jean Masters.
Popularly known as "Pa Tanzania", the joint which was opened end of last year has been attracting multitudes of merrymakers from as far as Marondera. Tanza Centre rubber stamped its dominance last Sunday when the venue was packed to the rafters for the Valentine's Day hosted by resident wheel spinner DJ Goodada who played a variety of love tunes.
"We are still learning the ropes on the entertainment scene, so we intend to use this Jah Prayzah show as a yardstick of our progress. We have decided to start with the hottest man in the local music industry Jah Prayzah so that people in Chitungwiza and nationally know that there is Tanza Centre.
"This being a first of its kind, we hope to learn more about hosting big artistes because we intend to hold two mega shows every month," said Richard Chibvongodze, the joint's manager.
Situated next to Alick Macheso's home venue, The Aquatic Complex and closer to Chi-town's giant outdoor entertainment provider Chikwanha Garden, and the popular Club Paramount, Tanza Centre was up for some fierce competition from the onset.But what began as a trial run by a local businessman who prefers to be called Chinhamora has breathed a new breeze onto the local entertainment scene. "We know Chi-town is the home of entertainment … without mentioning any names, everyone knows we have a lot of giant entertainment providers from this town.
"But we are not in competition, we know others have more experience than us but what we can promise is we will strive to give our patrons top-notch entertainment," said Chibvongodze.Jah Prayzah, who is riding high with his nationally appealing album "Jerusarema", is expected to thrill the fans with his melodious soundtracks and unmatched stage work. Wherever he goes, Jah Prayzah always attracts thousands of followers raising fears of a stampede at Tanza Centre but Chibvongodze revealed that his management team is working flat out to ensure a safe environment.
"We thrive on safety, cleanliness and quality entertainment so in that vein we have created enough parking space. We have families coming here every Sunday for outdoor entertainment and so far we have never witnessed any mishap," said Chibvongodze.
Source - Sunday Mail