News / National
Grade 1 to Form 6 for Zimsec exams
15 May 2016 at 10:08hrs |
Views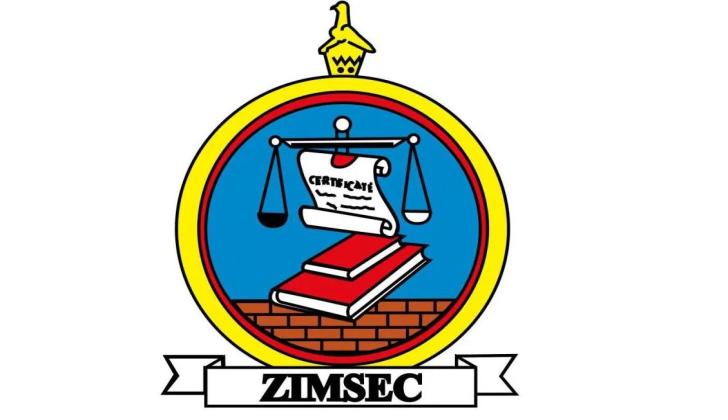 THE Zimbabwe Schools Examination Council will from next year take over the administration of all examinations from Grade One to A-Level which will see all pupils at the same level writing uniform examinations across the country in line with the new education curriculum being implemented by the Government.
Sunday News reported that Zimsec director Esau Nhandara said while the new assessment scheme was at formulation stage, the examination body will now oversee both the summative and continuous assessments systems.
"As you know 2016 is the formative year, with 2017 being the launching year, but so far we are in the process of coming up with specimens to these assessment schemes. In this we are saying students will be writing uniform examinations all being overseen by Zimsec, this as a means of ensuring some form of uniformity so that we really identify the learners' strengths but for now we are still in this formulation phase and it can be further refined," said Nhandara.
This means there will be public examinations for the 13 levels up from three that have been conducted. At the moment Zimsec only administers examinations at Grade Seven at the end of primary education, Ordinary Level after the first four years of secondary education level and Advanced Level after two additional years at the same level. Respective schools do their own assessment either at the end of school term or year through internal examinations for non-public examination classes.
Primary and Secondary Education Minister Dr Lazarus Dokora confirmed that the new assessment would see Zimsec being involved in assessing the progress of pupils at all stages of their primary and secondary education. Dr Dokora said the new assessment would now be different in the sense that in addition to summative assessment, which will be done at the end of academic years stipulated in the new curriculum there will be continuous assessment which will be monitored by Zimsec.
"I met officials from Zimsec regarding the development of this new assessment scheme and they confirmed that they are already full throttle in developing it. I am sure officials from the ministry will soon be meeting Zimsec where this issue will be finalised and the new assessment scheme finalised, after which there will be the production of specimen examination papers.
"Furthermore, the new curriculum embraces new strategies for student assessment, the idea being to continuously monitor learner performance. With this is mind there will thus be both continuous and summative assessment in line with this new curriculum. What should emerge from these procedures are comprehensive learner profiles which should go a long way in helping the learner make informed career choices," said Dr Dokora.
He added that the continuous assessment will be a new practice where Zimsec will monitor and oversee assessment instead of the previous set up where learners were only assessed at the end of Grade Seven, Form Four and Upper Sixth.
Dr Dokora said the new assessment would work in such a manner that will create learners empowered with skills to make a living for themselves rather than just directing their learning as per theoretical subjects only.
"The idea of this continuous assessment is mainly identifying the strengths of a learner and to further empower the learner so that we ensure that even as early as when they finish junior school- which is the current Grade Seven- they can make a living for themselves.
"The learners should be able to create employment. Gone are the days when learners were educated to enable them to get employment. If you closely look at the new curriculum there are a host of new learning areas which also include computers and other life empowering areas."
Dr Dokora said with the new developments in the education sector their thrust was to ensure that every school in the country became "a non-formal education centre", where learners could be empowered with various survival skills according to their areas of strength.
"I know a lot has been said about this new regime but what people fail to realise is that as a ministry, we are just implementing the recommendations of the Nziramasanga Commission, it is certainly not something new. The emphasis is to anchor our values in education and move away from the idea where we just educate randomly, we now have to educate to empower. Learners must get skills to survive at every level which they are in."
In adopting the Zero Draft Curriculum Framework for Primary and Secondary Education, Dr Dokora noted that this was an education blueprint meant to guide learning and teaching standards in the country's education sector. He said among other things the new curriculum was aimed at motivating learners to cherish their Zimbabwean identity and value their heritage, history and cultural tradition and preparing them for participatory citizenship.
He said it was also to prepare learners for life and work in an indigenised economy and increasingly globalised and competitive environment and ensuring learners demonstrate desirable literacy and numeracy skill, including practical competences necessary for life.
Dr Dokora said the draft curriculum framework was anchored on five pillars which include legislative and regulatory framework meant to give a guide on how teachers should work and teacher capacity development meant to upgrade the teachers' knowledge base and skills in an ever changing world and technological advancement.
Other pillars are ; teachers professional standards meant to professionalise the teaching sector which will bar the deployment of unqualified teachers, infrastructure development which will see more schools being constructed and centre for education, research, innovation and development for policy development and research in education, to continue improving service delivery.
Source - Sunday News