News / National
Macheso @ 48: Singer bares soul
19 Jun 2016 at 11:16hrs |
Views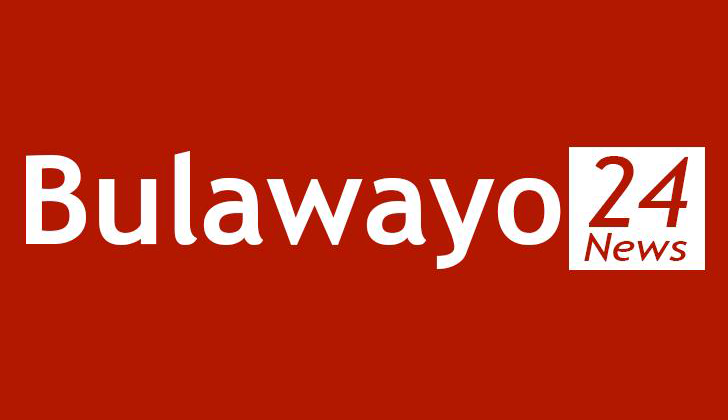 ON June 10 celebrated sungura artiste, Alick Macheso, turned 48. A series of birthday shows were held but one stood out - a Friday gig at Tanza Centre in Chitungwiza, which attracted one of his best crowds in recent times.
The musician had until the release of "Tsoka Dzerwendo", been struggling to attract huge crowds. That has changed. The album has three songs on the weekly Radio Zimbabwe Top 20 competition, which has significantly increased show attendance figures.
The peak, though, appeared to have come last week when the musician shared the stage with fellow artistes Leonard Zhakata, Suluman Chimbetu, Progress Chipfumo and Zim dancehall artiste Freeman during his birthday celebrations. Indeed it was a double delight for Macheso aka Baba Sharo who could not hide his joy and disbelief.
The Sunday Mail Leisure last week interviewed the Orchestra Mberikwazvo frontman who opened up on a number of issues.
"I want to thank my colleagues that helped me celebrate my birthday in style. The event did not only make my day but also proved that artistes now know that we can work alone without promoters and still achieve a lot. More artistes wanted to participate but we had to limit the number so that billed performers could have enough time on stage. If we maintain this teamwork, the industry as well as our brands will grow. Joint shows offer variety and can help improve crowds," Baba Sharo.
'Sorry for delaying album'
The sungura maestro believes he is still to properly apologise to his legion of fans for keeping them in suspense for longer than necessary. His latest offering "Tsoka Dzerwendo", came four years after his last release.
"I know some of my fans are angry. I took long to release a new album and I want to ask for forgiveness. I am going to compensate by releasing a new album next year without fail. Plans are in motion since I have the songs ready for recording. It is quite clear that you can only attract new and old fans when you frequently unleash fresh material onto market," he revealed.
Rift with promoters
The grapevine is filled with rumours that the sungura king is currently not on good terms with a number of promoters, mainly those from the capital. In fact, he did not invite them when he launched his album at the Harare International Conference Centre (HICC). It is even suggested that the self-praise song "Gungwa" off "Tsoka Dzerwendo" was done for some of the promoters who ostensibly fought for Macheso's demise.
"I just sing about issues without necessarily targeting anyone. But if you have done something and feel guilty then be it (laughs). Those with a clear mind enjoy the song(s) without coming up with unnecessary theories. However, you should know that we compose songs through societal inspirations," explains the artiste.
"Artistes should learn to self promote so that they are not ripped. Promoters are crucial in this industry but we should not over rely on them. In fact promoters came on board after discovering that we present a huge potential for them to make money."
Tsoka Dzerwendo's impact
For the first time in a career spanning more than two decades, Macheso this year held his first ever press conference and subsequently a debut album launch. This was then followed by a vigorous pre-album launch campaign on all of the country's national radio stations. He personally visited the stations for interviews. Accordingly, the album flew of the shelves when it was officially released despite differing opinions on the quality of the product.
And the musician notes the sales are above all his previous albums among them "Vakiridzo", "Simbaradzo" and "Zvido Zvenyu Kunyanya".
"For the record this album was well received compared to my other previous releases. Maybe it is because of the long time we took in releasing the project or it was simply due to publicity it got before the release including snippets that were captured from live shows especially for "Gungwa".
"I want to thank fans for the kind gesture. Three tracks from it are currently alternating the top spot on Radio Zimbabwe's Top 20 and the music is being played everywhere. So yes, sales wise this is the best," said the talented musician.
He acknowledges the album carries borrowed styles from his previous effort.
"We used the touch on "Zvido Zvenyu Kunyanya", "Zvakanaka Zvakadaro" and "Simbaradzo". The idea worked and I managed to bring back smiles on my fans faces."
Piracy
Baba Sharo speaks about the bane with a heavy heart.
He managed to outwit music pirates following the release of his latest offering by selling the album for an equivalent street price of US$1. But he still believes more needs to be done since the pirates are a genuine threat to the overall arts industry.
"Piracy is causing all this suffering among artistes. Music groups are collapsing because of this scourge. We have artistes that do not do live shows so there is certainly no way they can survive. We are better because we do not rely very much on album sales. We reduced the price of our CD to US$1 and I'm only getting US$0, 20 profit for every sale which is better than nothing.
"We leave the challenge to lawmakers and enforcers to come up with a solution to this rot. Magitare anonzi ndeemarombe because artistes are getting nothing due to piracy. Arts legacy is under serious threat," says Macheso.
New Studio
"I decided to have one so that I improve the quality of my work and also to help other upcoming artistes that are failing to record due to financial challenges."
Family and Friends
The veteran musician is buoyant about his grandfather status. He now has two grandchildren.
"I'm getting old and I sometimes find it hard to believe that I now have two grandchildren. Ndave sekuru chaivo (I'm now a grandfather for real). Kamwana kaSharon kari kukurawo nekoko apa kedangwe komana rangu zvimwechetewo (Sharon's baby and that of my eldest son are growing)," Baba Sharo says with a smile.
He adds: "I thank everyone who has helped me in life who includes Sebastian Dzawo (uncle), Shepherd Chinyani, Nicholas Zakaria. After leaving Madzibaba I received a lot of help from a number of artistes among them Oliver Mtukudzi, Tongai Moyo, Simon Chimbetu and Zhakata. They took me in as their curtain raiser. The media has also played its part."
Effect of Tafadzwa's divorce
This is one topic that he does not like to dwell much on.
The sungura musician took strain during the time of his acrimonious divorce.
"Yes it affected me in a way since it was something in the public domain, the good thing is it came to pass. I'm also human and the very same pain that others feel in a similar process is the same pain I felt," he said, adding, the good thing is it did not affect my work."
Juju
"I don't believe in Juju. Some think success is related to the use of supernatural forces or black magic but that is wrong. Juju cannot compose a song or play a guitar for you. If these things (juju) existed then I would have long stopped doing shows. From the start I have never attempted juju, you can ask any of my band members or my wife who knows all my secrets."
Fears
"I have a strong fear for brawls. I hate fights. Rather I don't like hanging around violent people. Personally when a fight starts I literally run away at full speed."
Shows
"Everything is going on well and I'm happy with the turnout at our gigs. However, I think it is important for you to note that I don't cancel a show or underperform because the turnout is poor. Ndotosvetuka zvakanyanya zvekutoti vairi kana vatatu ivavo vanofara zvisingaite."
Source - sundamail