News / National
Daisy finds her voice
03 Jul 2016 at 15:55hrs |
Views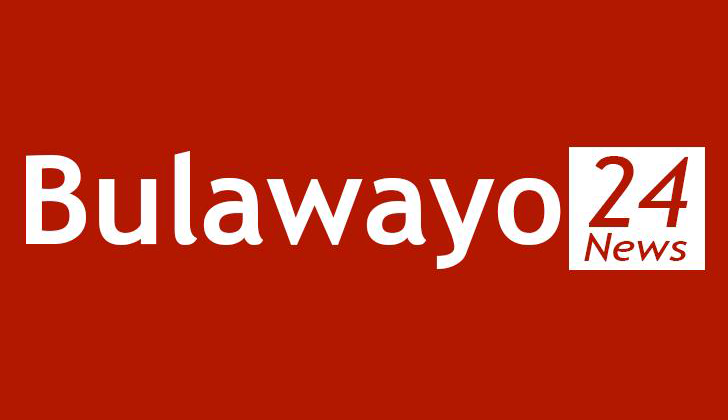 SHE is known to lurk somewhere in the background — be it at her husband's live shows or his music business in general. Her husband takes every opportunity to parade her and to shower her with all kinds of gifts and praises. He has even sang a song for her.
He lovingly calls her Dee, short for Daisy and the two are hardly not in each other's company. However, nothing could have prepared this writer and I believe a great number of Oliver "Tuku" Mtukudzi's followers and music lovers, for the two's surprise - a collaboration.
Yes, after over three decades of marriage, Daisy, who had never even dreamt of one day setting foot in the studio, to record even a jingle, preferring to watch things from a distance, has finally done it.
It has been recorded and is on Mtukudzi's imminent release "Eheka! Nhai Yahwe" (Enjoy! My Dear Friend), which is due this month end. The Sunday Mail Leisure last week had the privilege to listen to the entire 12-track album at Tuku's Pakare Paye Arts Centre, Norton, where a brief chat with Mai Mtukudzi revealed just how this project came about.
Titled "Haasi Masanga", the song was inspired by Tuku's 2015 documentary "Masanga Bodo". "Masanga Bodo" means "Not a Coincidence". Which begs the question — was this collaboration planned or it was just a coincidence?
"Life is not by coincidence. I wrote this song. All along she (Daisy) did not want to sing but because of the storyline of 'Masanga Bodo', the documentary, I got her to do it. Now she is rehearsing a number of songs," said Tuku.
Tuku, who has worked with several artistes, seasoned and budding, described the recording as having been "smooth". Considering that he established Pakare Paye Arts Centre to train and develop talent — the superstar's assertions carried weight and the song itself with its intricate arrangement and sweet melodies left one with no doubts.
However, Daisy herself had a different version, rather candid narration of what actually transpired. She says it took her away from her favourite couch where she watches her much-loved television programmes, into the studio, sometimes at night and it took her three gruelling days to get it right.
Said Daisy: "He (Mtukudzi) told me that he wanted me to add my voice on one of the songs he had written with me in mind. I did not want to. But one evening he just came and said 'let us go'. I love television so much so I was very upset.
"He showed me what he had written and I asked 'saka moda kuti ndiite sei' (so what do you want me to do)? to which he replied 'imba' (sing). So I sang and he encouraged me. He told me to do it with confidence and it started making sense. The following day we came back and after three days, I got it right. Zvinonetsa zvako Mtandazo. But I have to say I have an ear for good and bad music."
She is planning a gospel album with a "few friends" and Tuku says he will support them, however, "totanga tambowavheta mashamwari acho kuti ndizvo here. Singing in the church choir is different with singing in the studio to release an album.
Tuku's 65th album, a record number of releases in Zimbabwe by any musician, also features South African jazz legend Hugh Masekela on two songs, "Bhiza raMambo" and "Kusateerera". South African Afro-pop and gospel singer, who is also an actress, Maduvha Madima, features on another track "Ndinecha".
The album also carries remakes, "Dzikama Wakura", "Tamba Tamaba Chidembo" and "Hadzivake". "Dzikama Wakura" is a 1989 single while the other two are from Mtukudzi's debut album — "Ndipeiwo Zano" released in 1978.
Tuku says demand for some of his old songs has seen him redo a few of the tracks on his new albums.
"These are different versions of the old songs — doing differently what we did over 35 years ago.
For instance, 'Dzikama Wakura' never had backing vocals back then but now we have added female voices and a few other elements to make it a 21st century song," said Tuku.
The 63-year-old artiste, who described the latest effort set to hit shop shelves worldwide end of this month, as a dance album, went on to open the 12-track effort with a dance track "Chori neVamwe", a song suitable for any party environment.
The song is likely to be an instant favourite of many as it is easy on the ear and has a sing-along feel to it.
However, upon further exploration of the album, following Tuku's deep, gutsy voice as he weaves Shona lyrics around, the Norton-based artiste makes it difficult for a listener to pick and choose songs as there is variety.
For instance, track number two "Bhiza raMambo", a jit song fused with the unmistakable Hugh Masekela horn and deep ngoma by Chinembiri Chidodo, takes one on a spiritual journey.
In this song, rather prayer, Tuku talks of devotion to God as being the ultimate weapon to conquer troubles. He says prayer (Bhiza raMambo) is the only way to God.
"Ndinecha" (Korekore for Ndinotya), the third track, is another gospel song where Tuku warns those who worship not to pray to impress others but to make it something between them and God. In the song, Tuku also prays for those who support him and pray for him even though he does not know them.
"Pa Bodzi" a track where percussionist Chidodo redefines the art of playing the instrument, digs deep into traditional beats, with katekwe sounds taking centre stage in what has become to be known as Tuku Music.
Other tracks on the album include "Hunapwa", "Tamba Tamba Chidembo", "Dzivirira" and "Asina Ndiyani" to complete the 12-track effort. The songs reflect on daily life, faith, teachings, the need to be merry and even workplace safety.
Mtukudzi released his debut single "Stop After Orange", in 1975. Two years later, he began performing with the Wagon Wheels, a group that featured Thomas "Mukanya" Mapfumo.
His tenure with the band was short-lived and by 1979, he had formed a new group, the Black Spirits. Their debut single "Dzandimomotera", was a hit.
To date Mtukudzi has 64 albums with the 65th on its way. He says he has no intention of stopping recording and will for as long as he can, continue churning out music as he still has so much to say through song. He has throughout his career balanced his music with a passion for film.
In addition to appearing in several documentaries on Zimbabwean music, including the BBC-produced "Under African Skies" and "The Soul of the Mbira", he starred in "Jit", the first film featuring an all-Zimbabwean cast.
He also played a prominent role in, as well as composed and arranged the soundtrack for, Zimbabwe's second film "Neria", which earned him an award for Best Soundtrack of 1992. He has several other documentaries, films and dramas under his belt.
Source - sundsymail