News / National
REWIND: 'Tribalism caused MDC split'
26 Jul 2016 at 13:28hrs |
Views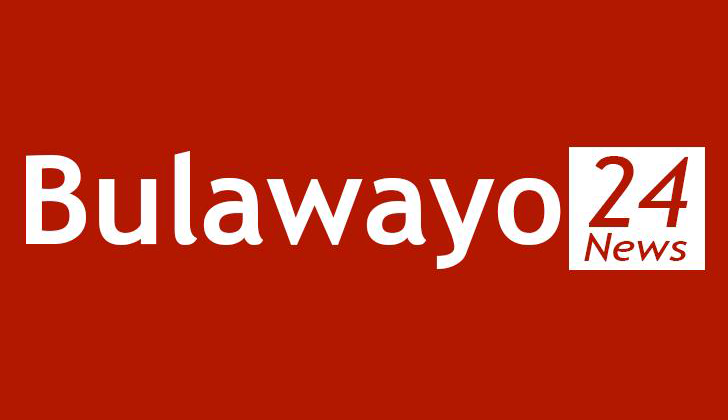 THE 2005 split of Zimbabwe's main opposition Movement for Democratic (MDC) party was likely fuelled by strains caused by Morgan Tsvangirai's treason trial and TRIBALISM, an unpublished report compiled by the party reveals.
The MDC split on October 25, 2005, after a national council meeting at which party leader Tsvangirai was accused of dictatorially vetoing a vote to field candidates in Senate elections due later that year.
But the report compiled by a three-man commission comprising Dr Tichaona Mudzingwa, Moses Mzila Ndlovu and Giles Mutsekwa into violence that erupted at the party's Harvest House headquarters in May of that year suggests the party was inexorably heading towards a split anyway – plagued by tribal mistrust and competing political ambitions.
The report says fears that Tsvangirai would be jailed at the end of his treason trial split the party, with one group of senior officials unprepared to have Tsvangirai's deputy, Gibson Sibanda – a Ndebele – leading the party.
A "vigilante group" of 25 MDC youths camped at the party's headquarters was used by this group of politicians "in a deadly game" to forcibly drive out party workers seen as aligned to secretary general Welshman Ncube and Sibanda – just days before Tsvangirai was acquitted.
The commission interviewed 15 people, who included workers and members of the vigilante group, and concluded that the violence was caused by fears that "Ndebeles" would take over the party in the event of Tsvangirai being convicted of the treason charges.
Peter Guhu, who was the MDC's director of security at the time, told the commission that the violence was fanned by party leaders who wanted to get rid of Ncube, Sibanda, and their "Ndebele surrogates".
Guhu named Isaac Matongo (chairman), Lucia Matibenga (Women's Wing National Chairwoman), Gandi Mudzingwa (director of presidential affairs), Dennis Murira (coordinator in organising department), Ian Makone (chairman elections committee), Dr Mudzingwa (secretary for security) and James Makore as the leaders behind the anti-Ndebele crusade.
Asked "what holds this group together in your view?", Guhu replied: "Ambition. Political ambitions as you notice that this is a tribal clique of people from Masvingo."
Told that this was a serious allegation, and asked if he would be prepared to repeat it in the presence of the named officials and party leaders, Guhu replied: "Oh yes! I would also add that Matongo's group strongly believed that the president (Tsvangirai) would be convicted (of treason charges), leaving a leadership vacuum which in their view must never be filled by a Ndebele person, contrary to the MDC party constitutional provisions.
"Their argument was that even if the vice president (Sibanda) were to take over, the fact that he stays in Bulawayo, the effective job of president would fall into the hands of Prof. Welshman Ncube.
"This imagination frightened them because for a long time they have been working on a programme to eliminate the secretary general and those deemed as his surrogates."
Guhu told the commission that the group had lined up Matongo for president, Gandi Mudzingwa for vice president, Matibenga for chairwoman, Murira for secretary general, and Makone for treasurer general.
He added: "The elaborate plan, supported by the likes of Remus Makuwaza, James Makore and (Timothy) Mubhau, is still under investigation by my department but what we already know for certain is that two days before the treason trial verdict, Matongo's group mobilised 100 youths to carry out a vicious attack on Renson Gasela and Prof Ncube and take control of Harvest House."
Former Chimanimani MP Roy Bennett was also a target of the group, Guhu told the commission.
Guhu, however, said he was "not absolutely clear" if Tsvangirai was involved in the plan, but the group had succeeded in presenting itself to him as his loyalists who would hold power while he was in prison, then hand it back to him upon his release.
"The reality," Guhu said, "was that the group was working for their own selfish interests."
Some of the MDC employees held hostage and assaulted by the "vigilantes" included Aaron Mthombeni, Zwakele Sayi, Nkanyiso Maqeda, Khazamula Chirilele and Guhu himself. They were accused of either being Ndebele, or supporting Ncube.
And Guhu claimed Tsvangirai had not acted on his recommendations to drive away the group from Harvest House.
He said: "… he (Tsvangirai) by-passes me to listen to my juniors and yet the same juniors tarnish his name by spreading lies about his private life. Bodyguards such as Ganga are spreading rumours about his extra marital affairs and visits to traditional healers …
"Matibenga told an informant of mine that I was sell-out, that I was selling the party to the Ndebeles and the attack (by the group of 25) served me right."
Maqeda, Sayi, Mthombeni, Chirilele, Maxwell Zimuto and two other party officers only identified as Mkashi and Majekuza were assaulted by the group, forcing them to either stop coming to work, or work from Ncube's law practise.
Maqeda told the commission that the youths promoted a sectional agenda, and top officials did not want them reported to the police.
The report details an incident in which Mthombeni was chased around by knife-wielding vigilantes at Tsvangirai's house who wanted to stab him – because he was Ndebele.
Mthombeni said he was saved by screams by Thokozani Khuphe, who witnessed the incident. Khuphe became Tsvangirai's deputy after the party split into two factions.
Chirilele told the commission that whenever he had problems with the youths, no-one wanted to help him because he was "neither Ndebele nor Shona".
He added: "Sometimes I can't help feeling that because I am neither Ndebele nor Shona, leadership is unwilling to solve (my) problems. I have become an easy victim in the bitter wars to control the party but what I can say with confidence is that the violent youth behaviour is designed to frustrate the secretary general (Prof Ncube) so that he could resign.
"Tribalism is rife in the MDC and one person I would not hesitate to mention as a champion of this is Dr (Tichaona) Mudzingwa who hates the SG with a passion. He has a bad attitude towards the Ndebele and he can't hide it."
Told that Dr Mudzingwa was chairman of the commission, and asked if he was prepared to repeat the allegations in his presence, Chirilele said: "Yes I am. Dr Mudzingwa says openly that the SG is a sell-out, accuses him of being too ambitious saying 'arikutengesa msangano'. The national chairman is of the same view."
Chirilele said he was also called a sell-out.
"My own interpretation of selling out though is that because I report to the SG, I am seen as a sellout to the Ndebeles and ZPF (Zanu PF)."
Christine Zengeni, a receptionist at Harvest House, told the commission that the vigilantes came to the office daily and abused the phone – usually calling Tapiwa Mashakada, Tichaona Mudzingwa and a Musekiwa.
One of the youths fingered in the attacks, Ishmael Kauzane, told the commission that he joined the party in 1999. He had no permanent residence and distributed flyers for the party as well as assisting with campaigns – including mobilising for MDC-led nationwide job boycotts.
Kauzane said the "top leadership uses us to deal with difficult situations".
He also revealed that at one time, he grabbed a printer from Ncube's secretary, only identified as Busi, after which Ncube phoned him over the matter.
"We had an exchange of harsh words," Kauzane said.
Asked what his position in the party was, to justify such behaviour towards his seniors, Kauzane retorted: "I have told you that I am a founder member of this party whose main agenda is to remove Mugabe and many people know that."
Another interviewee, Samson Nerwande, told the commission that Kauzani punctured the front tyre of Guhu's car with a home-made knife "similar to that carried by spirit mediums".
"Kauzani insisted they wanted to beat up Welshman, Mthombeni, Biggie and Itai," he is quoted as saying in the report.
The commission said after talking to interviewees, it came up with the perception that "the party chairman (Matongo) and certain named individuals have constituted themselves into a faction of conspirators who seriously threaten party cohesion by targeting the secretary general on ethnic and tribal lines."
The commission also observed that while Ncube was a strict administrator, "the party chairman does not observe laid down procedures for making momentary claims, thereby encouraging the vigilantes to make unwarranted demands for unproven expenses and that he is susceptible to making extremely reckless anti-Ndebele statements with far reaching consequences for party stability … mere removal of the vigilantes from Harvest House will not solve the problem."
The commission also established that there was a perception that Ncube was "insubordinate" to Tsvangirai; was working to launch a new party and that he discriminated against Harare-based party employees by paying them long after those in Bulawayo.
The commission also established that there were perceptions "that there are Shona people betraying the cause by supporting Ndebeles. Guhu, Nerwande, Christine are amongst them and must, therefore, be dealt with severely."
The commission also established that there was a perception that "the party always has money but the secretary general is deliberately stingy just to frustrate the Shonas."
In a key conclusion, the commission said it had "established beyond any reasonable doubt that there is a strong anti-Ndebele sentiment that has been generated, fanned, orchestrated and marketed to innocent party members by a senior party leader under the guise of sheer hatred for the secretary general at a personal level."
It added: "Kauzani's group (vigilantes) could just be ignorant actors or pawns in a deadly game whose main agenda initially was connected to the president's (Tsvangirai) treason trial and the subsequent judgment, but has since shifted focus to concentrate on the next MDC congress."
The party would not survive as a united body until that congress as it split in October 2005. The split largely followed tribal lines – although officials from both sides have always insisted it was over principle.
Tsvangirai, now Zimbabwe's Prime Minister, leads the bigger MDC faction while Deputy Prime Minister Arthur Mutambara leads a rival formation.
Source - online