News / National
Anti-bond notes demo turns bloody
04 Aug 2016 at 07:58hrs |
Views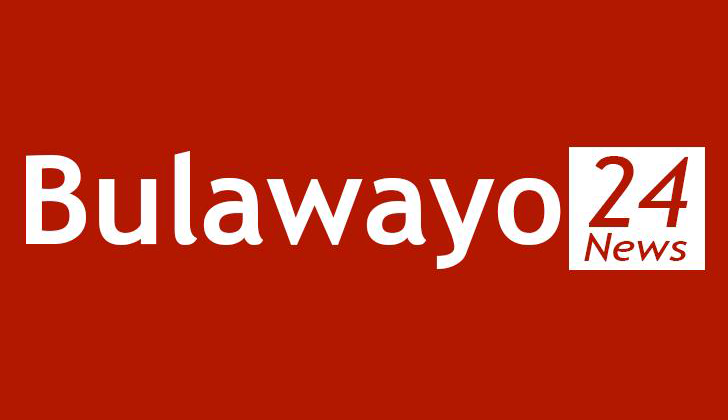 SEVERAL people were injured yesterday, among them journalists and innocent passers-by, as police used brute force to crush a peaceful anti-bond notes demonstration in Harare's central business district.
Baton-wielding police officers pounced, as the protesters were marching towards Parliament building to hand over a petition imploring government to stop the introduction of bond notes.
The protests - organised by opposition party Transform Zimbabwe (TZ), pressure group Tajamuka/Sesijikile and Zimbabwe Coalition of Unemployed Graduates, among others — were peaceful without incident until police officers descended on the marchers with an unprovoked attack, triggering running battles.
The placard-waving demonstrators started off uninterrupted from Julius Nyerere Way into Robert Mugabe Road and then Simon Muzenda Street before proceeding to the Ministry of Finance offices, where they handed over a petition against the proposed currency.
"Mugabe just quit, I will forgive you," one placard read, while another was inscribed: "No to police State, you have failed Mr Mugabe."
Violence broke out after police stopped the marchers from proceeding to Parliament, resulting in running battles with the protesters, who fought back using stones.
As police fled, they called for reinforcements, who rushed to the scene with teargas canisters and water cannons and indiscriminately assaulted everyone on sight, including passers-by.
Journalists covering the demonstration were also caught up in the melee, as police disregarded their media cards.
Freelance journalist Tendai Musiyazviripo was severely assaulted and had his video camera broken, while Al Jazeera correspondent Haru Mutasa was also not spared.
"Some journalists were beaten today. I only got two hard claps with a baton stick (sic), but others are worse off," Mutasa tweeted in the aftermath.
Other journalists attacked included Lawrence Chimunhu, Christopher Mahove and Idah Mhetu.
Business momentarily came to a standstill as most shops closed, as tempers flared.
Police then stormed the opposition MDC-T's Harvest House headquarters, where they repeatedly fired teargas along the road to disperse party members gathered at the building.
Tajamuka/Sesijikile spokesperson Promise Mkwananzi condemned the police heavy-handedness, but vowed to continue with the protests until Mugabe stepped down.
"We are no longer stopping now. There is no turning back because Mugabe and his government need to step aside and allow citizens to rebuild their country," he said.
During the march, protesters denounced Mugabe's continued stay in power, saying the deteriorating socio-economic environment was all because of his misrule and poor economic policies.
The country has in the past few weeks witnessed several anti-government protests, including the "national shutdown" led by cleric Evan Mawarire's
#ThisFlag
movement last month.
Some unemployed youths played football during the march to illustrate how idle they were due to lack of work.
Opposition TZ leader Jacob Ngarivhume said they had given Finance minister Patrick Chinamasa reasonable time to respond, failure of which they would take unspecified action.
"We, therefore, demand that the proposed introduction of bond notes be cancelled unconditionally. That the relevant parliamentary portfolio committee conducts an investigation on the bond notes, including public hearings, with concerned stakeholders," he said in a petition submitted to Chinamasa's office.
"That the minister admits that he has failed and steps down with immediate effect, or if he does not resign, the President must dismiss him. If the President does not dismiss the minister, he must himself admit that he has failed to run the country and must resign."
The government plans to introduce bond notes in October to mitigate crippling cash shortages, but this has been met with stiff resistance from people who feel the government wants to reintroduce the discarded valueless local currency via the backdoor.
Former Vice-President Joice Mujuru on Tuesday launched a Constitutional Court challenge against the planned introduction of the bond notes, saying it was unconstitutional and equated the proposed notes to tissue paper.
Crisis in Zimbabwe Coalition yesterday called on Mugabe to listen to the concerns of poverty-stricken Zimbabweans, saying using brute force to silence them could only serve to further worsen the already dire situation in the country.
The Media Institute of Southern Africa Zimbabwe Chapter said the attack on journalists should not go unchallenged.
"The safety and security of journalists is now at great risk in Zimbabwe, as evidenced by the increasing number of cases involving the assault of journalists while conducting their lawful professional duties," the media lobby group said.
Zimbabwe Union of Journalists secretary-general Foster Dongozi said: "Naturally, that was a very barbaric act informed by lack of knowledge on the part of the police. We call upon the Ministry of Home Affairs to school the police that when a journalist is at work, they are legally covering what's happening there."
The Welshman Ncube-led MDC said it was saddening that police were attacking journalists on behalf of Zanu-PF. The Zimbabwe National Editors' Forum said it seemed the police had declared war on journalists and called on them to respect the Constitution.
Source - newsday