News / National
Mugabe insult laws fail to bite
07 Aug 2016 at 19:42hrs |
Views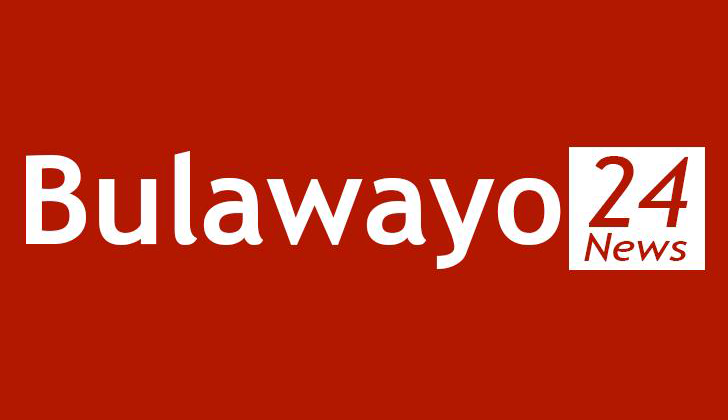 If the number of people who have been charged under Section 33 of the Criminal Law is anything to go by then President Robert Mugabe takes offence in anything.
Many have been brought to court for either attacking Mugabe's character or well, his physical appearance.
Even passing a comment on the wife Grace can land one in hot soup.
Thus at 92 Mugabe stands out as the most insulted person in the country as many are being hauled before the courts for the offence.
Lately, a number of people have found themselves condemned in prisons for passing a comment that either reprimands or challenges, or if the police feel like it, insults the president.
Although the Constitution guarantees freedom of expression, that right falls away the moment one has Mugabe in their statements.
Zimbabwe Lawyers for Human Rights (ZLHR), the civic rights which represents ordinary people in legal matters, says that since 2010 it has represented over 150 persons who would have been dragged to court charged with insulting Mugabe.
Still those are the lucky ones who would have access to the lawyers, for some are just arrested by the police and then released after some time behind bars.
MDC secretary-general Douglas Mwonzora ranks among the high profile personalities who have been caught in the snares of Section 33 of the Criminal Law, after he was accused of calling Mugabe a "goblin", during a Nyanga rally.
Mwonzora approached the Constitutional Court(Con-Court), challenging the constitutionality of the charges, arguing that the State was infringing upon his right to freedom of expression.
His lawyer then Tawanda Zhuwarara, who appeared with Nelson Chamisa said the statements did not constitute an offence and were subjective but meaningless at the same time, because Mugabe is not a goblin.
On the other hand, Edmore Nyazamba, representing the State, said an offence had been committed, adding that the importance lied on the effects of the statements.
However, chief justice Godfrey Chidyausiku asked if the State would simply prosecute an individual for making political statements.
"If someone is going to call the president "gamatox" or "weevil", are you going to prosecute him? Are these not reckless political statements.
"In politics, people call each other names. Why are you bringing it for prosecution?" Chidyausiku asked.
"Why should the law bother itself about it? You have to be an imbecile to believe that the president is a goblin," he said.
In a recent interview, Mwonzora castigated the State apparatus for the continued abuse of the criminal law.
"I have been a victim of that law," he said, "The State's conduct is certainly unconstitutional".
Mwonzora's sentiments were echoed by another ZLHR lawyer Obey Shava who said the charges defied the rule of law.
"Despite the strong sentiments against the insult law by the Constitutional Court, Section 33 remains part and parcel of our law. The presumption of validity says that every law is presumed valid until struck down by a competent court," Shava said.
"The observations which have been made by the court are a discouragement to law enforcement agents who keep abusing the insult law mainly as a weapon against the opposing voices to Mugabe's rule.
"It is quite disturbing that notwithstanding this clear message from the Con-Court the political players are not willing to do away with Section 33. It is a clear indication that Zimbabwe is not yet ready to embrace the rule of law."
In October 2010, Zebediah Mpofu a Harare resident found himself victimised under the same section.
Mpofu, a general hand at a private security firm had stated that "President Mugabe had ruined the country and that he was going to be dead by December 2010 then MDC leader Morgan Tsvangirai would take over as president of Zimbabwe."
The prosecutors charged that by uttering such statements Mpofu had undermined the authority or insulted Mugabe.
However, Mpofu's agony ended on Thursday, 20 October 2011 after magistrate Mudondo removed him from remand and ordered the State to proceed by way of summons.
In 2011, deputy chief justice Luke Malaba ruled that the State's facts which led to the arrest of a Bulawayo girl on allegations of sending Mugabe's "indecent" picture on the social network, WhatsApp, were confused.
Malaba was commenting on the case of Shantel Rusike, who was charged under the same section after sending a WhatsApp picture depicting an undressed Mugabe.
Underneath the picture was written, "Robert Mugabe turning 87 years on 21 February 2011. Happy birthday (Matibili Operation)."
An informant advised security agents who intercepted the picture, leading to Rusike's arrest. The girl then filed a Con-Court application, seeking to have the charges quashed.
"Your facts are confused. It makes no sense, it talks about the president turning 87 in 2011, when the message was sent in 2012," Malaba said.
He queried where Rusike could have managed to get Mugabe's "indecent" picture.
"That is not a picture of the president in a indecent state. It's the head of the president on the body of a child," Malaba said.
In 2012, a Beitbridge magistrate Auxillia Chiumburu freed a South Africa-based Zimbabwean vendor Benias Gwenhamo Madhakasi, who had been languishing in remand prison after he was arrested on April 29, 2012 at Beitbridge Border Post and charged with contravening Section 33.
He was found in possession of skeletal indecent pictures portraying Mugabe's images in his mobile phone handset and one of the pictures had an inscription which read; "Happy 87th birthday (Operation Matibiri) Robert Mugabe turning 87 years on February 21 2011."
Madhakasi was also charged with contravening Section 4 (5) (a) of the Protected Places/Areas for allegedly surveying or making sketches or taking photographs on protected premises.
The vendor also faced an additional charge of contravening Section 36 of the Immigration Act for unlawful possession of or making use of a permit or travel document issued to another person.
However, the case crumbled on July 24, 2012 after Chiumburu removed Madhakasi from remand and ruled that the State's antics were equivalent to a fishing expedition.
In May 2013, Bindura magistrate Tendayi Chifamba acquitted former Energy and Power Development minister Elton Mangoma who had been on trial on charges of undermining the authority of or insulting the president.
Mangoma had been on trial after he was arrested on October 10, 2013 when he allegedly uttered the words; "Chifa Mugabe chifa. Chibva Mugabe chibva," loosely translated to "Pass on Mugabe and go now" on May 18, 2012 at an MDC political meeting he addressed at Manhenga Business Centre in Bindura, Mashonaland Central province.
In January 2014, then Attorney General Johannes Tomana conceded that facts forming criminal charges against Bulawayo-based artist Owen Maseko, who was accused of insulting Mugabe did not constitute an offence.
Maseko was accused of publishing "offensive" Gukurahundi paintings prompting the Con-Court to summon Justice minister Emmerson Mnangagwa, to justify the constitutionality of the offence.
Mnangagwa, through the Attorney General's office told the court that the law was justifiable in a democratic society.
"…insulting and undermining the president automatically has the corresponding effect of causing breach of public order and public safety," Mnangagwa said.
Early this year a cop attached to Police Reaction Group at Harare Central Thompson Joseph Mloyi, 44, of Tomlison Depot allegedly shouted "President Robert Mugabe is too old to rule and had married a prostitute Grace Mugabe".
Mloyie's case is still pending at the courts.
Presently, the courts are also seized with the case of former Zanu PF youth leader Acie Lumumba who insulted Mugabe using the 'F' word.
"…Mugabe f**k you, I am drawing the red line our kids are in trouble so, it's a red line…and my name is Lumumba, Lumumba, Lumumba…," the court heard.
"…a war veteran's child…," he reportedly said, adding that Mugabe's children will be dealt with too.
During the Con-Court referral, the Viva Zimbabwe leader tore into Mugabe and challenged the nonagenarian to confront him personally about the insult.
"…Yes I said f**k you to Robert Mugabe. He is a political party leader and I am too. I and him will exchange political differences and expressions," Lumumba said.
"It is just an expression and can mean what you want it to mean at that time. If you deem that me saying f**k you is an insult it is just politics and we exchange expressions.
Meanwhile, Mugabe's friends-turned-foes like war veterans leaders Douglas Mahiya, Victor Matemadanda, Francis Nhando, Headman Moyo and Hoyini Samuel Bhila are also facing charges of undermining the president at the country's courts.
Source - dailynews