News / National
67 MDC-T, ZimPF hooligans arrested
27 Aug 2016 at 08:03hrs |
Views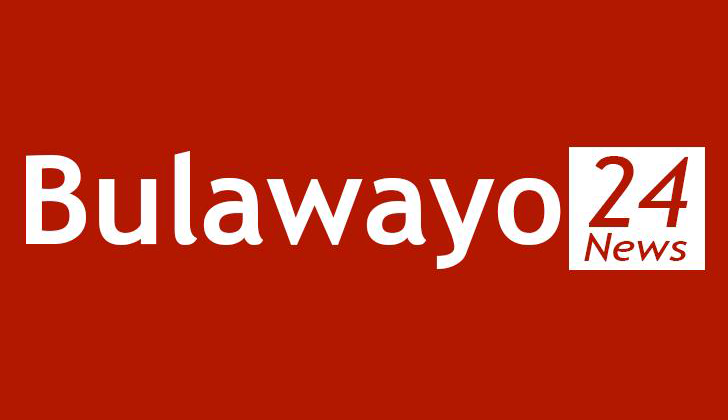 Opposition parties' thugs under the banner, National Electoral Reform Agenda (Nera) unleashed an orgy of violence in Harare yesterday, looting shops, burning properties, stoning cars and attacking innocent people. Police immediately arrested 67 hooligans mainly MDC-T and ZimPF supporters. The protesters also stoned police officers and deflated a police vehicle.
There were unconfirmed reports that an Iranian diplomat was also attacked. The protesters looted Bata, Edgars, Jet shops and set ablaze a wooden door at Choppies Supermarket. The protesters started gathering at the Robert Mugabe Square at around 9am and police had to be deployed to ensure law and order. Police dispersed some of the protesters who turned violent resisting the orders.
Most of them were dropped at the scene by some commuter omnibuses and were singing and chanting their parties' slogans. As police dispersed them, some took refuge at a car at the Harare Magistrates' Court and police had to move in to disperse them as they were disrupting court proceedings.
Most of the youths who appeared to be drunk, provoked the police officers by throwing stones at their vehicles. The supporters later fled in different directions and in some cases police had to fire teargas to disperse some of them, but they regrouped and were armed with stones and various weapons.
Business at the Harare Magistrate Courts was brought to a halt as some of them fled inside the court, but they were later ordered to vacate the premises. Prisoners had to be escorted back to the Remand Prison because of the disturbances. Some of the supporters later regrouped at the intersection of Robert Mugabe Road and Rotten Row where they started blocking vehicles by burning tyres and putting barricades on the road.
Our Harare Bureau witnessed police arresting more than five of the supporters, most of them wearing MDC-T regalia.
MDC-T Vice President Mr Nelson Chamisa and the party's secretary general Mr Douglas Mwonzora arrived at the Magistrates' Court car park at around 12.20pm before addressing a handful of supporters informing them that a High Court order had been granted allowing them to continue with their demonstration.
"The High Court has granted us an order to allow our demonstration. Let us go there and regroup but please do not provoke the police," Mr Mwonzora said. The supporters celebrated but continued to provoke police officers who were nearby.
A few minutes later some Nera members who were in the company of unidentified lawyers, arrived at the scene to issue police with the order but they were informed that they should go to Harare Central Police Station.
Most of the supporters who were in groups, however, continued blocking all roads, especially along Samora Machel Avenue, Rotten Row, Robert Mugabe Road, Chinhoyi Street and some other roads leading into the city centre. Some road signs were also destroyed. At Copacabana, the supporters pounced on vendors and anyone they suspected of trying to interrupt with their demonstration.
They also burnt down vending tables and bales of clothes and shoes at Copacabana. The group was violent and threw stones across Chinhoyi Street resulting in most shops closing. After failing to loot in some of the shops, they resorted to burning old tyres, cardboard boxes and used rubble to block the street.
Business at the Harare Agricultural Show was also brought to a halt, forcing the officials to close all the gates. But it was business as usual from Julius Nyerere Way up to Seventh Street although there were some pockets of violence.
In a statement last night, national police spokesperson Chief Superintendent Paul Nyathi said they were concerned with political violence. "Three hundred unruly youths led by MDC-T activists who were in party regalia stoned Bakers Inn at corner Speke Avenue and Leopold Takawira Street.
"These pockets of malcontents blocked roads, burned tyres and attacked a police vehicle and deflated its tyres along Samora Machel Avenue near Showgrounds. They looted goods at Bata Shop, corner Leopold Takawira and Bank Street, Edgars Shop at corner First Street and Jason Moyo Avenue and set ablaze a wooden door at Choppies supermarket corner Robert Mugabe Road and Cameron Street," he said.
The hooligans also threw stones at the Zimbabwe Electoral Commission offices. Chief Supt Nyathi said the demonstrators interfered with the smooth flow of traffic in Harare by barricading roads with stones and burning tyres. "They fought running battles with the police. We have arrested 67 suspects and recovered some of the looted property, which includes shoes, clothes and electrical gadgets," he said.
Chief Supt Nyathi said they were aware of some vendors who were keeping large stones underneath their wares.
He said security deployments had been intensified and anyone who engaged in any acts of violence would be dealt with. "The law will take its course on those political leaders who are inciting violence under the guise of the right to demonstrate. This includes those who are circulating messages of threats of violence on social media platforms. We are quite aware of the threats which were made at a recent MDC-T rally which culminated in these disturbances."
He said police had a constitutional mandate to protect life and property. "This responsibility will be performed without fear or favour. No amount of threats or intimidation will deter the ZRP from performing its Constitutional mandate. Police is already investigating the source of these social media threats."
Some of these unruly elements have been this week, sending threatening messages to senior Government officials and police officers, including the chief police spokesperson Senior Assistant Commissioner Charity Charamba.
They said that they had already fired some warning shots by burning down two vehicles belonging to ZBC and the police. "Lastly, Charity Charamba be warned. We won't give you a second warning. Aluta acontinua," reads part of the message.
Meanwhile, the Business Community of Zimbabwe condemned the barbaric acts by the Nera supporters. Business Community of Zimbabwe leader Mr Jimayi Muduvuri, castigated the opposition parties for fuelling violence. "We need to do our business in a peaceful environment, which has been created by Zanu-PF. Our President has brought peace, unity and development.
"As Business Community of Zimbabwe, we sympathise with our Vice President (Phelekezela) Mphoko for the destruction of Choppies Supermarket and other business entities as well as vehicles belonging to the public broadcaster ZBC and police which were recently burnt by these unruly elements," he said. Mr Muduvuri said the opposition parties especially the MDC-T should focus on development of the country rather than destroying infrastructure.
Source - chronicle