News / National
Zanu PF hijacks medical outreach programme
25 Sep 2016 at 09:28hrs |
Views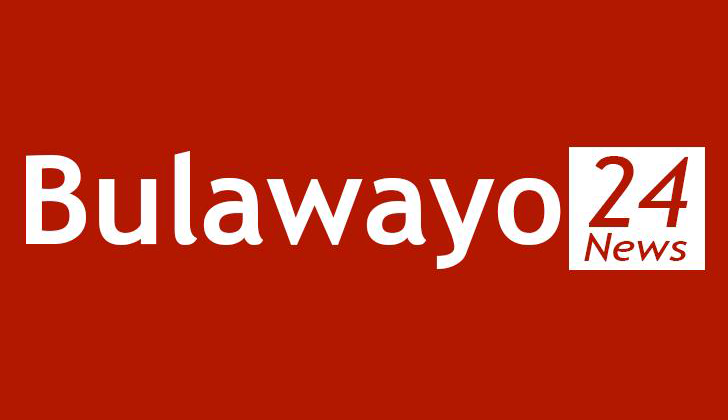 Beitbridge residents are up in arms against officials from Zanu-PF who are allegedly trying to hijack and politicise a humanitarian gesture by 100 doctors coming to the district to offer free medical services.
The Zimbabwe National Development Association (Zenda) in its own national service initiative planned the working visit scheduled for next Saturday.
But opportunistic Zanu-PF members, allegedly led by Matabeleland South provincial chairperson Rabelani Choeni, seeing a window of relevance, reportedly tried to steal the limelight.
They allegedly hoped to hoodwink villagers and locals into believing it was Zanu-PF who organised the project.
"It is our own initiative. We are non-partisan experts coming to offer free services. There are up to 100 specialists in all areas and their support services are expected to participate," said project director Themba Ncube.
"We are not linked to any political party. This outreach involves dentists, laboratory technicians, scientists, surgeons, paediatricians, physicians, obstetricians, gynaecologists, psychiatrists, radiologists, and nurses drawn from both government and the private sector."
The plan for the working visit was mooted in January, said Ncube.
The visiting medical brains will carry out surgical operations, offer laboratory supported disease investigations and treatments, among all other medical services.
There are only three medical doctors in Beitbridge district, an area with a population of 90 000 people.
Zanu-PF officials, Choeni, accompanied by Senator Tambudzani Mohadi and Beitbridge West legislator Metrine Mdau, reportedly perched themselves at the top table as if to supervise a plenary meeting of the Zanu-PF District Development Committee (DDC) deliberating on how to accommodate the large contingent of medical brains and support services.
The Zanu-PF DDC also discussed transport logistics for beneficiaries, apart from how to spread word of the medical outreach to every corner of the district.
The three politicians' first and collective contribution was to chase from the meeting independent media journalists, whom they apparently feared could not be manipulated into writing that Zanu-PF had arranged the outreach and funded it.
"Get out, we don't need you. We will tell you what happened," Choeni barked at journalists after consulting Mohadi and Mudau.
He had been asked to introduce Ncube to the DDC, but upstaged the acting district administrator Kiliboni Ndou who was co-ordinating the meeting.
Stakeholders in the meeting, including Zanu-PF insiders, remained quiet, but later questioned the wisdom of chasing journalists from an event that needed publicity.
"It is a stinking, sickening attitude attempting to gang up, hijack and politicise humanitarian gestures by some individuals. They have had 36 years of rule, but they never had these programmes," a government official in Beitbridge said.
A Zanu-PF member who asked not to be named accused Choeni, Mohadi and Mudau of not being intelligent, to the extent of not appreciating the importance of publicity for such a gesture by medical experts.
"This is where we need publicity and any leader worth his salt would embrace all journalists and not harbour selfish personal feelings like I am convinced they do," said the Zanu-PF member.
"How do you chase reporters when you are looking for donations to look after these experts? It is foolish to say the least. We need all media houses for these patriotic developments."
Choeni did not respond to questions written to him about his team's behaviour which embarrassed their juniors.
Mohadi and Mudau were not answering their mobile phones.
Party insiders, however, said the three were bitter about recent Press reports exposing their alleged invasion of a banana farm, Double O Ranch near Makhado Police Station.
Choeni, Mohadi and Mudau — all beneficiaries of the land reform programme whose farms are reportedly lying idle — invaded the productive ranch, saying they were acting under President Robert Mugabe's instructions.
The government is understood to have refused to have its lawyers represent Mohadi in a civil suit by farm owner George Watson who claims undue harassment at his ranch.
A senior official from the Department of Lands, said beneficiaries of gazetted farms were not required by law to visit identified farms and impose themselves on those on the farm.
"When a farm is identified, the takeover process should be dignified and carried out by government officials who assess and evaluate property for compensation. The beneficiary should not go into any discussion with the farmer on the property," said the official.
Mohadi, who is the wife of State Security minister Kembo Mohadi, is reported to have entered Watson's house where she pushed aside the 70-year-old mentally infirm wife of Watson.
The aged Watson's wife is a close relative of former Rhodesian prime minister Ian Smith.
Mohadi allegedly later drew a list of property items including kitchenware, furniture and clothing that she said now belonged to her.
"All movable property and equipment belongs to the farmer and cannot be touched," said the official.
Source - the standard