News / National
Robin Hoods must avert State capture
30 Oct 2016 at 10:35hrs |
Views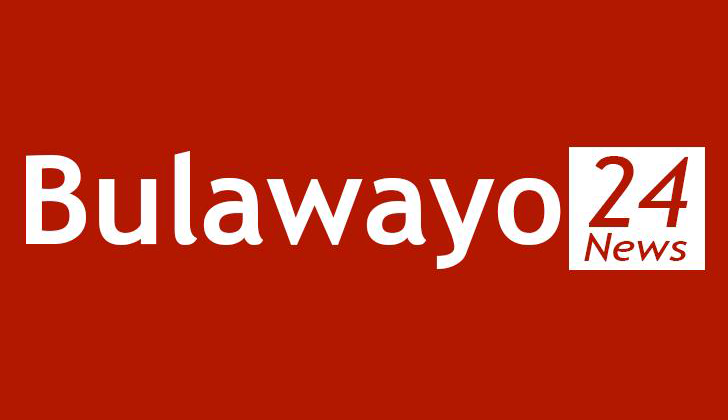 The political identity and executive authority of the State of Zimbabwe is vested in its Head of State and Government and Commander-in-Chief of the Defence Forces, President Robert Gabriel Mugabe. It is President Mugabe who anchors and directs the vision and administrative pursuit of the State.
And yet there have arisen unconstitutional external and internal threats of State capture, to supplant the State's legitimate executive authority and lay siege to its socio-economic mandate by the people. The external element of such threat has been evident from the opposition Tajamuka and This Flag, while a more sinister internal threat of State capture emerged from within the ruling Zanu-PF party as most evident in the machinations of a now purged Joice Mujuru.
The orchestration of State capture from within has also been evident in the frustration of the pursuit and vision of the State as mandated upon its executive authority by the people's endorsement of Zanu-PF's winning 2013 election manifesto. Such internal machinations are revealed in hushed sentiments and subtle manoeuvres against the indigenisation and economic empowerment policy which must nurture the State's vision of "An Empowered Society and a Growing Economy" as pronounced by President Mugabe.
Within the State's own institutions the indigenisation and economic empowerment policy has been dragged before kangaroo court-like investigations veiled behind a portfolio committee claiming to act constitutionally for accountability. And yet it has misrepresented that policy as corrupt and deceptive, only to have the people lose faith in it and shun it.
The First Report of the Parliamentary Portfolio Committee on Youth, Indigenisation and Economic Empowerment on Marange-Zimunya Community Share Ownership Trust presented to Parliament on October 25, 2016 wants to portray administration of community share ownership trusts as deceptive, corrupt and criminal.
Firstly, the report — whose findings are gathered over a whole two-and-a-half years — makes far-reached findings and recommendations relating to a whole CSOT national programme having confined itself to just one out of the 61 CSOTs spread across Zimbabwe.
The report then tells the nation that there has been "failure to recognise the central role that CSOTs are intended to play in socio-economic prosperity and consequent failure to operationalise CSOTs by key stakeholders". Such broad condemnation on the back of the one Marange-Zimunya CSOT.
The report ignores the fact that more than a dozen CSOTs are already complementing Zim-Asset through various local development projects, and thanks to Minister Saviour Kasukuwere having ensured they received US$38 260 000 by the time he was reassigned.
Secondly, the report intentionally — or in gross negligence — leaves out critical facts and comparative considerations going to the root of the report's soundness and authenticity, and that it must be presented before the beneficiary indigenous people of Zimbabwe so they can make an informed opinion on why, of the more than dozen operating CSOTs, Marange-Zimunya is the problem child.
Why is it that while the more lucrative diamond companies told the Portfolio Committee they could not afford US$10 million each, three companies in the platinum sector readily paid US$10 million each? It is such a flawed and indeed deceptive report that recommends criminal investigation of Minister Kasukuwere and for President Mugabe to establish a commission of enquiry.
Parliament took the bait hook, line and sinker on October 25, 2016 to scream "Arrest Minister Kasukuwere". But under what reasonable suspicion or legal determination? Have those Parliamentarians read the report? In these days attempts at State capture so readily allege corruption and deny legal procedure and determination, to maliciously defame and undermine executive authority.
"Corruption" is now a conjured stink blown into the nose of public opinion so easily gullible and manipulated. President Mugabe himself, recently in Dande, stated that allegations of corruption should follow due process and must be presented before the courts of law and that stories in newspapers were just stories.
The internal threat of State capture has manipulated and abused State institutions under the guise of fighting corruption with the objective of portraying a failed State unable to deliver on a socio-economic mandate, to justify a change of the executive authority of Zimbabwe. Those who remain loyal to serving the mandate of their appointing executive authority become "outlaws" frustrating attempts at State capture.
They must then be branded "corrupt"; forget due process and any exoneration by the law. Vice-President Phelekezela Mphoko is right to warn of the vilification of those tenaciously loyal to the executive authority of the State of Zimbabwe, vested in President Mugabe. They may become Robin Hoods or a merry million marching youth defending the incumbent executive authority of the State.
Remember, Robin Hood's fame was never that of a corrupt villain, but rather one who sought to reclaim a State's mandate for and to the people captured from within by a treasonous sheriff.
Mr Rangu Nyamurundira is the Personal Assistant to Youth, Indigenisation and Economic Empowerment Minister Patrick Zhuwao. He served at the National Indigenisation and Economic Empowerment Board as compliance manager (community share ownership trusts) from 2012 to 2015.
Source - online