News / National
Mugabe faces doom in 2018, says Tsvangirai
31 Oct 2016 at 09:34hrs |
Views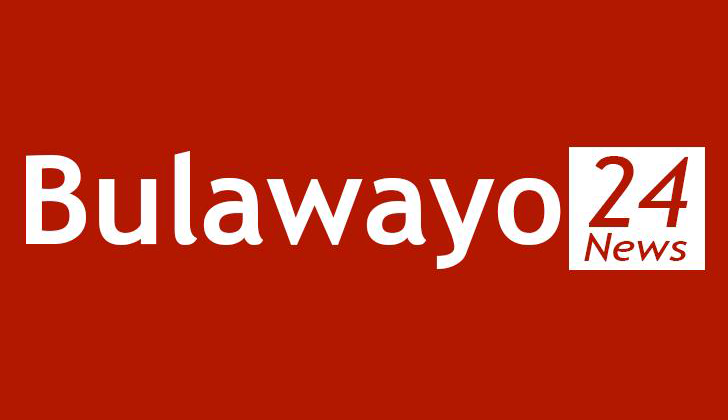 Opposition leader Morgan Tsvangirai says President Robert Mugabe's stunning fallout with war veterans earlier this year is a potential game changer in Zimbabwe's tortured politics which could see the nonagenarian and his warring Zanu-PF being turfed out of power in the eagerly-anticipated 2018 national elections.
Tsvangirai's predictions come as the country's economy continues to die — fuelling growing civil unrest which has seen fed up ordinary Zimbabweans, pro-democracy activists and the Church uniting in their calls for Mugabe to step down.
"The split between Zanu-PF and the biggest section of the war veterans, who were once described as the reserve army to protect Zanu-PF interests, is a potential game changer.
"This is a clear sign that the war veterans are now clear about how Mugabe and Zanu-PF have lost the founding principles, aims and objectives of the liberation struggle, hence his failure to take the country forward.
"What still remains is for other institutions such as the security sector and the Zimbabwe Electoral Commission (Zec) to begin to respond in similar fashion, to begin to realise that the country is greater than the whims of individuals," Tsvangirai told an enthralled international audience in Johannesburg at the weekend.
War veterans served Mugabe with divorce papers in July this year, to end a long relationship with the nonagenarian which dated back to the days of the 1970s liberation struggle.
This was after war veterans had issued a damning communiqué in which they churlishly said that the nonagenarian was now a national liability and "a hard sell" for the 2018 presidential poll.
Subsequently, angry authorities launched a brutal crackdown against them, resulting in the arrest of a number of their leaders, while also moving to expel them from Zanu-PF which is being devoured by its deadly and seemingly unstoppable factional and succession wars.
Until then, the former freedom fighters had been Mugabe and Zanu-PF's strongest pillars of support over the past five decades, playing particularly significant roles to keep the nonagenarian in power in the hotly-disputed 2000 and 2008 elections which were both marred by serious violence and the murder of hundreds of MDC supporters.
Since their stunning fallout with Mugabe, many of the ex-combatants have also been working with pro-democracy and opposition groups to end their former patron's rule, which they now openly say has been disastrous.
Last week, the disaffected war veterans also bluntly warned Mugabe again that they would campaign for an opposition candidate in the 2018 elections, if the nonagenarian stood as a candidate in those polls.
"We are happy Mliswa won and Zanu-PF should know that we are plotting another Norton for 2018 after realising that Zanu-PF in its current state cannot be the vehicle with which the people's aspirations can be realised, hence we will back a party that will field a candidate that we feel is incorruptible.
"We are going to support anyone who is going to represent the people's aspirations with the Zimbabwe National Liberation War Veterans Association (ZNLWVA) acting as a fair referee in the election.
"Should we come to the conclusion that there is none among the candidates that the parties will have fielded, we are in the process of amending our constitution ahead of our congress, and there the association will decide if it seconds its own candidate without it necessarily turning into a political party," war vets secretary general Victor Matemadanda said.
This was after Temba Mliswa knocked cold Zanu-PF's Ronald Chindedza to win the Norton constituency, which fell vacant earlier this year following the expulsion of war veterans leader Christopher Mutsvangwa from the ruling party — with disgruntled former freedom fighters playing a key role in the by-election.
In his address in South Africa on Saturday, Tsvangirai said the MDC anticipated that different political parties would see the need to come together and put in place a framework that would decisively deal with Zanu-PF in the 2018 elections.
"The benefits of this coalition building go beyond increased power in relation to us as the opposition. It will strengthen the ordinary citizens' resolve who are not MDC members and are keen on hearing of a method that can take them out of the oppression and poverty they currently face, and remove Zanu-PF from power.
"A coalition can also bring more expertise and resources to bear on complex issues, where the technical or personnel resources of any one party would not be sufficient ... Whether we go into this election as a coalition is not the question, but the great wish and aspiration by all of us as Zimbabweans in our broad sense.
"It is important that this election will not see Zimbabwe sliding into another illegitimacy crisis approved by Sadc, hence the call for the implementation of far-reaching reforms as a precondition for participation," Tsvangirai said.
Analysts say a united opposition fighting with one purpose would bring to an end Mugabe's long rule, especially at this time that the country's economy is dying and the increasingly frail nonagenarian is fighting to keep his warring Zanu-PF united.
Tsvangirai and former vice president and now Zimbabwe People First (ZPF) leader, Joice Mujuru, are seen as the best combination of bringing to an end Mugabe and Zanu-PF's rule in 2018.
Both the MDC and ZPF are among opposition parties coalescing under the banner of the National Electoral Reform Agenda (Nera), which is pushing for far-reaching electoral reforms ahead of the much-anticipated next polls.
Mujuru and Tsvangirai signalled their intent to work together last August, in a move which analysts described as "very significant", when they took part in a massive demonstration in Gweru.
Describing the scenes then as ''heart-warming'', Tsvangirai showered praises on Mujuru for joining the MDC in its protest and public rally.
"Did anyone ever dream of Mujuru becoming a part of the opposition? I want to congratulate her together with the ZPF leadership for seeing it necessary for us to have this joint programme. It's not by accident that the MDC and ZPF are here together.
"I know that there will be a lot of talk, especially from Mugabe because he is afraid of the people, and by the end of the day he will even be afraid of leading Zimbabwe. We in the MDC respect Mujuru for the contribution she has made to this country. Mujuru is not the enemy," he said.
Source - dailynews