News / National
Dictators panic as Donald Trump wins US election
10 Nov 2016 at 14:40hrs |
Views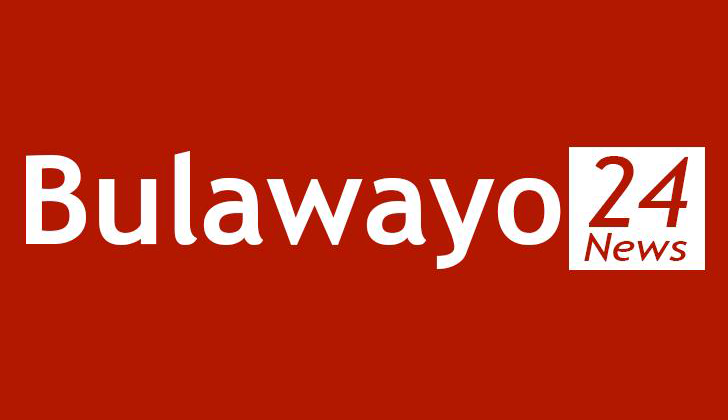 HARARE - Donald Trump's stunning victory in the American presidential election, despite losing the popular vote, has sent shock waves around the world, with African leaders cautiously welcoming his unexpected elevation to the most powerful political office in the world.
And with the leaders of struggling African democracies still unsure what Trump's victory means for them and their relationship with Washington, Zimbabwe's opposition and analysts yesterday urged the billionaire businessman to use his date to deal decisively with dictators on the continent.
President Robert Mugabe's spokesperson George Charamba declined to both offer congratulations to the US president-elect and to state whether he was looking forward to working with Trump to enhance relations between Zimbabwe and the USA.
"How do you expect us to comment before they have said anything? Americans haven't commented themselves. It's not our election, ndeyedu here? (is it our election?)" he asked.
Opposition leader Morgan Tsvangirai's MDC commended the Americans' democratic tradition and congratulated the maverick Trump who frequently lambasted dictators around the world in the run-up to the US election.
"Donald Trump could actually prove to be quite a handful to dictators, particularly African dictators. He has got a rather blunt and unconventional way of addressing critical issues.
"During his campaign for the US presidency, he promised to resolutely deal with dictators in various parts of the world, including Africa and dictators should quake in their boots right now.
"However, it's too early to tell. Let's wait and see whom he's going to appoint as his Secretary of State, for example, which will certainly reveal Trump's foreign policy trajectory going forward," MDC spokesperson Obert Gutu said.
The People's Democratic Party (PDP), which was openly rooting for a Clinton win, also said Trump was likely to deal ruthlessly with dictators.
"Trump is a no-nonsense person who cuts through the nonsense and will not hesitate to tell dictators to go where the sun doesn't shine. In short, they will be trumped," its spokesperson Jacob Mafume said.
Joice Mujuru's Zimbabwe People First (ZPF) said the shock Trump win reflected the growing anti-establishment wave which was sweeping across the world, while also urging the billionaire tycoon to "uproot Africa's dictators."
"It is our wish that he will go beyond politicking and do what he promised," ZPF spokesperson Jealousy Mawarire said.
On the other hand, analysts said Trump's administration was likely to continue with Barack Obama's policies with regard to Zimbabwe.
Professor of world politics at the School of Oriental and African Studies at the University of London, Stephen Chan said: "Africa is not in any sense a priority for Trump, and no one in his current foreign policy team has any African expertise or experience.
"As for Zimbabwe, Trump will change nothing. Sanctions will remain because he has nothing to win by lifting them, and nothing to lose by retaining them. For Trump, Zimbabwe has no importance whatsoever".
Southern Africa senior consultant at international conflict prevention organisation the International Crisis Group, Piers Pigou said: "One can expect a certain continuity in the circumstances, unless his administration rethinks Africom, in terms of bang for buck which is what he had been promising to review. I don't think this means any shift or lightening of the current position on Zimbabwe".
Independent political analyst Takura Zhangazha also said Trump's position on Africa, though not clear, suggested that he was likely to continue with Obama's policies.
Analyst Rejoice Ngwenya said Trump's foreign policy was likely to be biased towards Mexico (immigration), terrorism (Middle East), Trade (China) and military domination (Russia and South Korea).
"For Africa and Zimbabwe, he might want to associate aid with governance by appointing a Secretary for African Affairs who is spiteful of dictatorship," he said.
Since 2000, America has been locked in a sour diplomatic relationship with Zimbabwe, characterised by targeted sanctions and ugly recriminations over Harare's poor human rights record.
Still, the US has pumped $8 billion in aid into Africa every year, and the highlight of US relations with the continent has been the African Growth and Opportunity Act (AGOA), which allows duty-free entry into the US for certain exports from qualifying Sub-Saharan African countries.
The US/Zimbabwe trade relationship, while minuscule, is tilted in Zimbabwe's favour. In 2015, Zimbabwe sent $65 million worth of products to the US, while America exported $49 million worth of goods to Harare, at a time that other African countries exported nearly $480 billion worth of goods to the US under AGOA.
Civil rights campaigner McDonald Lewanika said while the US election had an impact on global geo-politics, "it has to be understood that the election is run on American issues mainly and the mandate of the president-elect will be to serve that electorate which he has promised so much".
He thus predicted that Trump's foreign policy would be inward-looking in order for him to secure a second term, adding that Zimbabwe and Africa in general were not election issues and were unlikely to be priorities in a Trump establishment.
"To those in Zimbabwe and elsewhere faced with incumbents and establishments they do not like, the encouragement will be to fight and defeat the establishment just as Trump and his winning coalition have done in America, with or without the helping hand of Trump," he said.
Senior Africa researcher at New York-based Human Rights Watch, Dewa Mavhinga, said the US president-elect should abandon campaign rhetoric that seemed to reject many of Washington's core human rights obligations and put rights at the heart of his administration's domestic and foreign policy agenda.
"Trump has an opportunity to put his often-abhorrent campaign rhetoric behind him and place human rights at the centre of his domestic and international policies.
"At the international level, Trump should focus, especially on the growing global crackdown on civil society and free expression, including in Zimbabwe, Russia, China, Egypt, Ethiopia, and Bangladesh.
"His administration should also come up with new approaches to address totalitarian governments like the ones in Zimbabwe and North Korea, and press for an end to growing repression in countries whose governments are increasingly consolidating power," Mavhinga told the Daily News.
In the meantime, global markets were thrown into disarray as Trump won the US presidential election, shocking traders after polls had indicated that Hillary Clinton would be the victor.
Source - Daily News