News / Press Release
Notice of Demand for The Restoration of Matebeleland State
13 Feb 2017 at 15:17hrs |
Views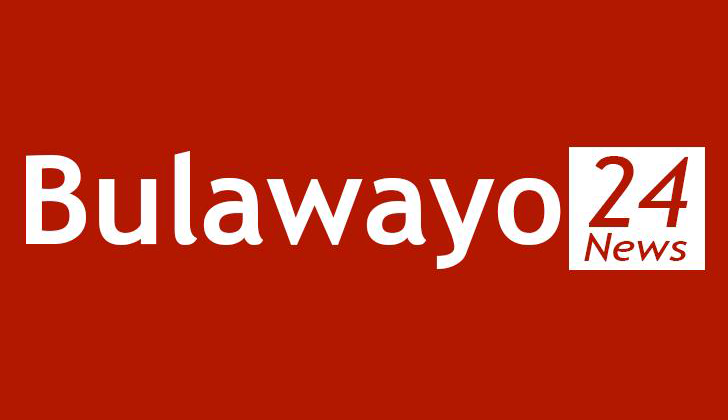 Under the direction and authority of Matebeleland Liberation Organisation Supreme Council, The President of M.L.O. Paul Siwela served the British government under the leadership of David Cameron and Zimbabwe government under the leadership of Robert Gabriel Mugabe with Notices of Demand for The Restoration of Matebeleland State on 5 December 2015 and 7 December 2015 respectively.Both addressees acknowledged receipt of The Notices by signing for them and the other positively responding by letter subsequently. If any one has doubt they can verify this with the President of Zimbabwe Robert Gabriel Mugabe or the British Prime Minister Theresa May.
All foreign governments and multi-national organizations, the general public and the business community that has invested in Matebeleland territory must exercise extreme caution as their licenses shall be subject to cancellation in due course and their operations affected by this Notice in one way or the other. After all , the constitution of Zimbabwe would soon be null and void and unenforceable within the borders of the territory of Matebeleland .With this Notice, everyone has been warned to exercise due diligence when engaging the Zimbabwe government on anything offered that resides or domiciled within the boundaries of the territory of Matebeleleland as defined by the Jameson Line of June 1891 that formalized and legalized the boundary between Matebeleland territory and Zimbabwe territory to avoid future disappointments and no further warnings shall be issued by M.L.O.
Regrettably, those who will buy the lies and assurances or guarantees from the Zimbabwe government contrary to this Notice shall run the risk of losing their investments or properties without compensation when the new government of The Republic of Matebeleland takes effect under the leadership of Matebeleland Liberation Organisation ie M.L.O. in due course.
1.0 The Name of Country
Matebeleland State existed as a free, independent and sovereign Kingdom, with inviolable and indivisible territory and unit of power and authority vested in the King and his Indunas, who together composed the cabinet, that governed the State.
Matebeleland has maintained its name and identity against all its adversaries up to date. It has more than 13 diverse ethnic and racial groups all collectively known or called Matebele or AmaNdebele or Ndebele and include but not limited to the following inter-alia :
Asians, Chewa Khoi Sani, Khalanga, Ndebele, Nambia, Shangaan, Swati, Sotho, Shona, Tswana, Tonga, Venda, Whites, Xhosa and Zulu.
The population of Matebeleland State is about 5million people.
1.1 Geography of Matebeleland
Matebeleland State has a geographic area which measures 45 749 680 acres.
1.2 Recognition of Matebeleland State
Matebeleland state enjoyed international recognition from other states that include but not limited to
i Botswana under Seretse Khama through the Matebele -Ngwato Treaty of 1875 that established the boundaries between the two states that exist up to date.
ii South Africa ( Transvaal ) through the Matebele -Transvaal Treaty of Friendship of 1853 and the Grobler Treaty of 1887 that established the boundary between the two states that exist up to date.
iii Zambia ( Barotseland ) under Lewanika through the Matebele - Barotse Treaty of 1888 that established the boundaries between the two states and exist up to date.
iv Mashonaland ( Zimbabwe ) under numerous and independent chiefs prior to British colonization and later colonized on 13 September 1890, by British imperial agents, the British South Africa Company.led by Staar Leander Jameson who confirmed the boundary that existed between the two states and later signed the Matebele - Jameson Line Agreement in June 1891 and is subject of this Notice.
v Swaziland under King Mswati
vi Lesotho under King Moshoeshoe
vii Britain under Queen Victoria through the British - Matebele Treaties of 1836 and 1888.
1.3 Colonization of Matebeleland
The Kingdom of Matebeleland was invaded by British imperial agents, the British South African Company, under Cecil John Rhodes on 3 November 1893, three years later after Mashonaland aka Zimbabwe had been colonized. The heavily armed British imperial agents carrying the latest military weapons manufactured in Britain and assisted by Shona mercenaries destroyed the Kingdom of Matebeleland amid the following promises in The Victoria Agreement of 12 August 1893 ;
i Each man being offered a farm of 6000 acres in any part of Matebeleland . without obligation to occupy it.
ii 15 gold reefs and 5 gold deposits for each man
iii Sharing the loot of more 600 000 cattle from the Royal herd with half going to the British South Africa Company and the other half to the Shona mercenaries.
iv Royal Treasure stored in the Royal Exchequer , at the Royal Palace in Bulawayo worth more than 10 million sovereign pounds made up of uncut diamonds and gold bullion produced by Kingdom of Matebeleland Royal Group of Mines.
1.4 British Queen Victoria Opposed to the Invasion of Matebeleland
The British Monarch Queen Victoria was vehemently opposed to the unprovoked and criminal invasion of The Kingdom of Matebeleland while her government of Lord Salisbury found pleasure to give support to Cecil John Rhodes to invade and colonize The Kingdom of Matebeleland.The position of Queen Victoria confirms that the invasion was illegal,criminal and violated the British - Matebele Treaties.
On 26 March 1889, King Lobengula sent his two envoys to meet Queen Victoria to submit his repudiation of the dishonorable Rudd Concession, which gave Cecil John Rhodes exclusive mineral rights in The Kingdom of Matebeleland.After the meeting, Queen Victoria, wrote a letter to King Lobengula stating that " the Queen has heard the words of King Lobengula.She was glad to receive these messengers.King Lobengula is the ruler of his country and the Queen does not interfere with the government".
In August 1893, when King Lobengula protested to Queen Victoria about the killing of the people of Matebeleland by the British South Africa Company mercenaries, she replied through the British High Commissioner in Cape Town, South Africa, Sir Henry Loch that " you can tell the King from me that I have no intention of invading his country or drag him to war".
The Colonial Secretary Lord Rippon was also instructed to cable The British High Commission in Cape Town, South Africa , Sir Henry Loch, instructing him to tell Staar Leander Jameson that the British South Africa Company Commandants , that " their duty is to defend the occupied territory ( Mashonaland and her Majesty Government cannot support them in any aggression " against The Kingdom of Matebeleland.
On 11 November 1893, Queen Victoria sent Major Good-Adams, Commander of Bechuanaland Police with orders ' To prevent Staar Leander Jameson from distributing land, gold and loot to his mercenaries and ordered to re-instate the sovereignty of The Kingdom of Matebelend." This was disobeyed through the declaration that " King Lobengula died in July 1894 and Staar Leander Jameson has succeeded him as the new King of Matebeleland".
On 19 December 1893, Cecil John Rhodes declared that The Kingdom of Matebeleland had become " A Principality under The Rule of Right of Conquest ",while the government of Lord Salisbury recognised the conquest and promulgated The Matebeleland Order-In-Council on 18 July 1894 which had the net effect of legalizing and formalizing the Victoria Agreement of 12 August 1893, which provided for the following,
i Legalising and giving recognition and effect to the conquest and the Victoria Agreement.
ii To over-ride Queen Victoria s orders to the British South Africa Company " not to distribute land, gold and loot and re-instate the sovereignty of The Kingdom of Matebeleland ".
iii To install Staar Leander Jameson as the new King of the Kingdom of Matebeleland.
iv the legal basis of replacing the Sovereignty of Matebeleland with Matebeleland Order-In-Council and Cecil Rhodes proclamation of Rule by Conquest and legalising the Victoria Agreement led to the involuntary amalgamation of The Kingdom of Matebeleland and Mashonaland ( Zimbabwe ) in 1894 without the consent of the nation of Matebeleland and the people of Mashonaland creating a new country initially called Chaterland later briefly renamed Cecilialand and subsequently renamed Rhodesia, Southern Rhodesia, Rhodesia, Zimbabwe-Rhodesia and currently Zimbabwe.
There was never in history a country that existed before 18 April 1980 that was called Zimbabwe as currently constituted. Zimbabwe is a successor to colonial construct called Rhodesia and was established on 18 April 1980.
1.5 Matebeleland is not part of Mashonaland ( Zimbabwe )
It can be incontrovertibly established that
i History confirms beyond question the British criminal responsibility of destroying Matebeleland Kingdom without provocation or justification and violating The British - Matebele Treaties of 1836 and 1888
ii History proves that neither King Mzilikazi or King Lobengula violated The British - Matebele Treaties of 1836 and 1888.
iii Matebeles did not willingly and consciously hand over their land, independence and sovereignty to the British but was forcibly taken away from them through military conquest.
iv Matebeleland and Mashonaland (Zimbabwe ) were two separate and independent states and at no time did they express the desire to unite and were never asked if ever they wanted to be one country.
vii Had the colonialist not defeated the Matebele army, Matebeleland would have remained independent and separate up to date.
1.6 Basis for Restoration of Independence and Sovereignty
i Incontrovertible historical facts and tribal segregation, inhuman and unbearable treatment of the Matebele people by the majority Shona people of Zimbabwe
ii The genocide suffered under the British colonial rule where over 12 000 Matebeles were savagely killed by the British colonial agents.
iii The genocide suffered under the Zimbabwe government where
a) Over 40 000 unarmed civilians were dastardly killed by the Zimbabwe National Army 5th Brigade assisted by Zimbabwe s Central Intelligence Organisation, Zimbabwe Republic Police Support Unit ,Zanupf Youth Brigade and other government quasi military agents all mainly composed of Shona personnel
b) Over 300 000 Matebeles were maimed
c) Over 100 000 Matebele women were raped
d) Over 100 000 Matebele homes were destroyed with property and valuables looted.
e) Over 1 000 000 people displaced and dispersed
f) Remaining 3 500 000 people suffer marginalization and tribal discrimination on a daily basis in the allocation of resources with the knowledge and blessing of the Zimbabwe government.
iv) Corruption, willful misrepresentations and theft which is accepted and acknowledged as a culture among the Shona people, thus working against the law of progression and thus has created US$11billion debt and missing US$15billion in diamonds revenues and a loss of not less than US$60billion between 1980 and 2016 and no one as is the norm and culture was or is held to account or bothered about this loss and no investigations instituted. Shocking ! The desire in retaining a 93 year old leader to facilitate theft of state resources by displaying fake allegiance to the "dear leader" to avoid being arrested or made to account.The abuse of power and state resources by the "dear leader", who is accountable to no one in the country.He is above the law. Zimbabwean s have accepted this abominable culture as a " new normal " which would be adopted and used by future Zimbabwean governments.
Any future government that would attempt to rein on corruption would not last in office and thus there is no future in Zimbabwe while corruption remains acceptable and practiced as a culture by the majority Shona people who will always dominate the government.The culture is so entrenched that it has become incorrigible.
v) No reparations paid for gross abuse of human rights and genocide and no one held accountable thus giving no guarantee to the Matebeles that another genocide shall not visit them in future and that tribal domination and segregation shall ever end.The only guarantee to Matebele security and economic empowerment will be achieved only after the Restoration of Matebeleland Statehood.
vi) Selective application of the law in the country in favour of the Shona people
1.7 Constitution of The Republic of Matebeleland
The Republic of Matebeleland shall be a constitutional democracy that will be governed through a provincial system of government whereby the Republic shall be divided into four semi-autonomous provinces. Each province shall have its own constitution that will be subservient to the Republic s constitution.
1.8 The Central Government
The Central Government shall be composed of three tiers of government, namely The Executive, The Legislature and The Judiciary.Each of the arm of the government shall be independent of each other.There shall be vertical separation of powers.
a) The Executive
The constitution of Republic shall limit the number of ministries or government departments not to exceed 21 ministries or departments, the government of The Republic of Matebeleland shall not have more than 21 cabinet ministers with or without deputy ministers. In the absence of any Minister, the President shall appoint any of the Ministers to act on behalf of the absent Minister.The following executive structure is proposed as an illustration
b) The Presidency
The President shall be the head of state and government and commander in chief of Matebeleland Defence Force.The President shall be elected through direct universal suffrage and shall serve for not more than two 5 year terms and shall appoint his deputy, who will act during his absence from office.The President shall enjoy the sole prerogative to appoint all cabinet ministers and deputy ministers from members of Parliament with the proviso to appoint not more than 3 non-elected members of Parliament.The following executive structure is proposed by the M.L.O as an illustration :
1) Ministry of Defense
2) Ministry of State Security
3) Ministry of Homeland Security
4) Ministry of Home Affairs
5) Ministry of Finance and Economic Affairs
6) Ministry of Information and Public Affairs
7) Ministry of Justice, Constitutional Development and Correctional Services
8) Ministry of Industry and Commerce and Public Enterprises
9) Ministry of Local Government, Housing, Urban and Rural Development
10) Ministry of Transport, Communications and Information Systems
11) Ministry of Public Service, Labour and Social Welfare
12) Ministry of Mines, Energy and Water Resources
13) Ministry of Education, Training, Science and Technology
14) Ministry of Lands , Agriculture, Livestock and Forestry
15) Ministry of Public Works, Small and Medium Enterprises
16) Ministry of Environment and Tourism
17) Ministry of Foreign Affairs
18) Ministry of Health and Family Welfare
19) Ministry of Sport, Culture,Religious and Traditional Affairs
20) Ministry of Youth and Differently Able People.
The ministries shall be responsible for creating policies and see their implementation. Most ministries would have no more than 300 personnel. The chief accounting officers shall be called Permanent Secretaries.The implementation of the policies of most ministries shall be done mainly at provincial level except for ministries like Foreign Affairs, Defense, State Security and Industry and Commerce.
c) The Legislature
The Legislature shall be called the House of Representatives and shall have 100 members of parliament who shall be elected through Proportional Representative system of election.The head of Parliament shall be The Speaker, who shall be elected by all members of parliament after the elections.
There shall be a Senate made up of 30 members who shall all be elected through Proportional Representative system of election simultaneously with the members of the House of Representatives.The head of the Senate shall be The Deputy President of the Republic.
The parliament shall have an oversight on the Executive and make it to account besides making laws for the country.
d) The Judiciary
The Judiciary shall interpret the laws of the country and international laws that affect the country.It shall be composed of Supreme Court, the High courts, the Magistrates courts.All members of the judiciary shall be employed by the judicial services commission and headed by The Chief Justice who shall be appointed by The President from three candidates submitted by the Judicial Services Commission.All judges shall be appointed by the President.
e) Proposed Parastatals and State Owned Enterprises
The following parastatals and government owned enterprises are proposed
1) Matebeleland Timber Authority
2) Civil Aviation Department
3) Deeds, Births and Death Registry
4) Matebeleland Railways
5) Matebeleland Revenue Agency
6) Matebeleland Broadcasting Services
7) Matebeleland Television Services
8) Matebeleland Examinations Board
9) Matebeleland Electricity Commission
10) Matebeleland Meat Corporation
11) Matebeleland Iron and Steel Corporation
12) Matebeleland Investment Board
13) Matebeleland Reserve Bank
14) Matebeleland Roads Commission
15) Matebeleland Water Board
16) Matebeleland Telecommunications Corporation
17) Matebeleland Ports Agency
18) Matebeleland Bonded Warehouse
19) Matebeleland Post Office
20) Matebeleland Standard Association
21) Matebeleland Gas Corporation
22) Matebeleland Bus Corporation
23) Matebeleland Agricultural Authority
24) Medicines and Drugs Control Commission
25) Censorship Board
26) Matebeleland International Trade Fair
27) Matebeleland Tender Board
28) Land and Investment Bank
29) Science, Research and Industrial Board
30) Environmental Management Commission
31) Matebeleland Statistics Board
32) Matebeleland Tourism Board
33) Post Office Savings Bank
34) Competition and Tariff Commission
35) State Lotteries and Gaming Board
36) Sable Chemicals
37) Wankie Colliery
38) Mining Development and Exploration Corporation
39) Library and Documentation Services
40) National Galleries and Museums
41) Matebeleland Methane Gas Corporation
f) Capital City
Bulawayo shall become the capital city of The Republic of Matebeleland
1.9 Independent Commissions
There shall be independent commissions to promote accountability, fairness, equality transparency and democracy and the following shall be created viz,
a) Matebeleland Human Rights Commission
b) The Electoral Commission
c) The Public Protector
d) Auditor-General
e) The Anti-Corruption Commission
f) The Gender Equality and Anti-Discrimination Commission
2.0 Provincial Governments
The country shall have a provincial system of government and have four provinces. Each province shall have its own constitution that shall always remain subservient to the national constitution of The Republic of Matebeleland. Almost all government polices shall be implemented at provincial level and bring the government closer to the people. The provinces envisaged shall be
i) Mhlanhlandlela with the capital being 40km away from Bulawayo and may be located along Victoria Falls road. The name of the provincial capital shall be called Umvutsha. The boundaries for Mhlanhlandlela province shall be 60kms radius from Bulawayo main Post Office.
ii) Lalaphansi shall have Gwelo as its provincial capital
iii) Matopo shall have Gwanda as its provincial capital
iv) Gwayi shall have its capital as Lupane
a) Provincial Executive
The provincial executive shall be head by an elected Governor whose term of office shall be limited to two 5 year terms.The Governor shall appoint not more than 10 executive members who shall be referred to as Commissioners and would hold portfolios relevant to that particular province.
b) Provincial Legislature
The provincial legislature shall have a single chamber made up of 30 members who shall create legislation for the province and have an oversight on the provincial executive.The Legislature shall be headed by the Speaker elected from the members of the provincial legislature.
c) Provincial Judiciary
Each province shall have its own provincial judiciary head by the Judge President who shall be appointed by the President from three candidates submitted by the Judicial Services Commission . Each province shall have its own high court.
2.1 The Reserve Bank of Matebeleland
There shall be The Reserve Bank of Matebeleland whose functions shall be amongst others
i) responsible for monetary policy
ii) manage the fixed exchange rate of Matebeleland Dollar
iii) supervise all commercial and merchant banks, financial houses and building societies
iv) issue bank notes and coins and destroy bank notes
v) financial surveillance and exchange controls
vI) payment and settlements systems
vi) provide economic information and statistics
2.2 The Currency
The national currency of the country shall be Matebeleland Dollar abbreviated as Mad. There shall be dollars and cents
i) The currency shall be fixed at US$1.00 = Ma$10.00
ii) The currency shall have the following coins
1c 5c 10c 20c 50c Ma$1.00
iii) There shall be the following notes denominations
$2 $5 $10 $20 $50 $100 $200
iv) The currency shall be backed by gold bullion and other resources. Matebeleland produces 80% of the gold mined in Zimbabwe as currently constituted with 60% of that output being produced by 3 mines namely How Mine, Turk Mine and Blanket Mine.
2.3 Taxation
i) There shall exist dual taxation exercised by the central government and provincial governments
ii) Each province may have particular tax that shall be used exclusively in that province
iii) Corporate tax shall be fixed at 30%
iv) Vat shall be fixed at 15%
v) Import duties shall be fixed between 5% to 25% depending on the product being imported into the country
vi) Income tax shall be fixed between 15% to 35%
vii Excise duties
vii) Carbon tax and pollution tax
viii) Other taxes ie estate duty, fuel levy, toll-gates, national parks fees, etc
2.4 Mining
The M.L.O government shall issue new licences to all mining houses operating in The Republic of Matebeleland. All licences issued by the Zimbabwe government shall be null and void after 2018 when the statehood of Matebeleland had been restored.All mining houses will have to apply for new licences by a prescribed date that shall be advertised and after the expiry of that date all licences issued by the Zimbabwe government shall be illegal in The Republic of Matebeleland.
i) The shareholding structure in all mining houses shall provide 30% equity to be reserved for the government of The Republic of Matebeleland
ii) Procurement s by all mining houses shall provide for 60% to domestic registered and citizened owned companies
iii) Mining companies shall be encourage to build refineries to process their minerals or pay taxes in lieu of local refinery
iv) The following minerals and valuable resources are found in Matebeleland territory ie asbestos,coal, chrome, clay, guano, gold, diamonds, iron ore, nickel, tin, platinum ,emerald, methane gas, with prospects for oil and uranium and other minerals which are known to exist but yet to be mined or discovered.
v) huge export opportunities for iron and steel products to Zimbabwe market
vi) A highly combustible mineral with capacity to power spacecraft twice as fast but lasting twice as long as the current spacecraft fuel has been discovered in Ntalale area of Gwanda, which would be extracted by a NASA linked company.Many more minerals of such strategic value exist and are yet to be discovered in the Matebeleland territory.
2.5 Land Tenure
The land tenure shall be based on the following policies. All Zimbabwean licences within Matebeleland territory shall become illegal on a prescribed date that shall be advertised by the M.L.O.government to allow a smooth hand over of properties that were illegally forfeited by the Zimbabwe government to their original owners.
i) Prescribed economic maximum holding guaranteed by Title Deeds
ii) Compensation on market based value for land acquired by the government
iii) Renewable 99 years lease to large corporate s engaged in large scale farming
iv) Punitive tax on land holding over and above economic prescribed maximum holding
v) Punitive tax on land held for speculative purposes
vi) Punitive tax on unused land
vi) One man one farm with Title Deeds
vi) All land holding shall be protected under the Constitution that would guarantee individual property rights
vii) Granting of Title Deeds to all landlords and resettled people
2.6 Farming
i) Promote and encourage cattle ranching, dairy farming, ostrich, pig, goat, poultry and wild life farming.
ii) promote and support sugar cane , citrus fruits, cotton.maize,tobacco and other drought resistant crops
iii) Huge prospects for beef and ostrich meat export opportunities into Europe , Asia and possibly Zimbabwe.
iv) Growth of hides and leather industry with opportunities for exports to Zimbabwe
iv) Growth of taxidermist and wild life trophies for export into Europe, Americas, Zimbabwe and possible Asia
2.7 Forestry
i) The harvesting of hard timber timber shall be allowed in so far as logging to saw mill and finally into the furniture production factory is done at local level with employment preference given to local people.
ii) Only the finished product shall be allowed for export. Export opportunities exist in Botswana, Namibia, Malawi, Swaziland, Lesotho, South Africa, Zambia and Zimbabwe. There are also export prospects beyond SADC countries.
2.8 Tourism
i) Recognizing and conscious that tourism is one of the fastest growing industries in the world and that Matebeleland territory is blessed with many tourist facilities, the M.L.O. government shall promote domestic and international tourism into all tourism sites in the country.
ii) The government shall have the obligation to protect and support wild life management, flora and fauna so as to attract tourist into the country and maintain all facilities at the highest possible levels of international standards.
iii) The M.L.O government shall support and encourage cultural tourism
2.9 The Government Tenders
i) All government tenders allocated to foreign and big companies must be prescribed that 30% of the tender must be sub-contracted to small and medium companies owned by citizens of the republic.
3.0 Citizenship
i) Citizenship of The Republic of Matebeleland shall be granted to all whose parents were born on or before 17th April 1980 in Matebeleland territory.
ii) Citizenship may also be granted through descent or naturalization obtained through tests, local government interviews and payment of prescribed fees after physically residing in the country uninterrupted for not less than ten years without conviction for any serious crimes. .Persons convicted for murder, corruption, tax evasion and drug peddling do not qualify for citizenship.
iii) Dual citizenship may be permitted
3.1 Matebeleland Defence Force
i) Assemble 30 000 strong Matebeleland Defence Force made up of 25 000 Matebeleland Armed Forces and 5 000 Matebeleland Airforce.
ii) Provide and equip the defence force with modern and sophisticated military arsenal to defend the territorial integrity.
iii) Trained in latest military technology and tactics through co operation with friendly countries
3.2 Matebeleland Police Services
i) Assemble 10 000 men and women for police services to maintain law and order in the country
ii) provide homeland security to people and property
3.3 Intelligence community
i) The Central Intelligence Bureau shall provide intelligence services and protect the state against domestic and foreign enemies using all known intelligence methods.
3.4 Correctional Services
i) Assemble 6 000 correctional services officers
ii) The correctional services shall provide for the rehabilitation of convicted offenders.
iii) Offenders convicted for serious offenses and sentenced to hard labour shall be deployed into governments services under the supervision of officers from correctional services perhaps microchip ed for easier control and management.
3.5 Membership
i) The Republic of Matebeleland shall apply and join the following international bodies upon the restoration of Statehood.
a) United Nations
b) African Union
c) Commonwealth
d) South African Development Community
e) The World Bank
f) The International Monetary Fund
g) The African Development Bank
h) World Trade Organization
I) The International Communications Union
j) The Southern African Customs Union
k The Southern African Monetary Union
l) World Health Organization
o) United Nations Development Programs
p) United Nations World Tourism Organization
q) Others to be determined in future
3.5 Education
i) The M.L.O. government shall provide free education to all children from poor families.ie those whose parents shall have a combined annual salary of United States dollars Six thousand ie US$6 000 which shall be equivalent to Ma$60 000.
ii) Compulsory education from pre-school up to tertiary level.
iii) It shall be compulsory for all students to learn three languages from pre-school up to equivalent to Form Four with the following proviso that English and Ndebele shall be mandatory and the following shall be elective, Tonga, Nambia, Sotho, Khalanga, Shona, Xhosa and Zulu.
iv) There shall be two streams of education from Form One coded E1 for academically gifted children and coded E2 for children who are vocational oriented.
v) Matebeleland Examinations Board shall be responsible for the curricula up to Form Six.
3.6 Water
i) Recognizing and conscious that Matebeleland often would receive less than normal rainfall and that there would be little rainfall in future, it would be top priority in the budget of the M.L.O. government to build large dams throughout the Republic in the rainfall catchment areas.
ii) provide a budget in each year for the Zambezi water project and Gwayi-Shangani dam
iii) encourage private and public sector partnership in the building of dams and irrigation schemes
iv) provide clean,safe and running water to both humans and animals
3.7 Energy
i) The M.L.O government shall refurbish the existing thermal power stations that include Wankie Power Station , Bulawayo and Umniati Power Station.
ii) The M.L.O government shall encourage private public participation in the building of new thermal powder stations in places like Gwayi , Lupane and Gokwe that would result with the growth of new and big urban towns thereat.
iii) Given the abundance of light in the country through out the year, M.L.O. government would open up opportunities for the building of Solar Parks in designated places through the country to generate solar energy.
iv) The M.L.O government would also consider building the Batoka hydro-electricity with the collaboration of the government of the Republic of Zambia.
vi) The bigger capacity to generate excess electricity shall meet domestic needs and allow the M.L.O.government to export its excess power to other SADC countries and in particular the Republic of Zimbabwe which is likely to experience a serious deficit in the generation and supply of electricity.
vii) Independent power producers shall be allowed
3.8 Coal
Conscious that many anthracite coal fields would be depleted in the world in the next ten years and that the new technology of mining coal with minimum damage to the environment is available and accessible, the price of coal and its by-products shall increase significantly to contribute massively to Matebeleland GDP and creating many employment opportunities for the citizenry.
i) The export of coal to neighboring countries like Malawi, DRC and Zambia shall be actively revived and Zimbabwe would also likely be one of the greatest export market for the coal for their industries and treatment of their flue-cured tobacco.
ii) Tarr export opportunities to Zimbabwe
iii) Export markets in Asia and Europe would also be considered and explored
3.9 Infrastructure Development
i) The M.L.O government shall always be conscious that its recurrent expenditure should be contained not to exceed 60% of its budget so as to cater for capital and infrastructure developmental needs.
ii) Conscious that Matebeleland had been neglected by the government of The Republic of Zimbabwe during its misrule and tyranny while exploiting her resources, the government of The Republic of Matebeleand shall immediately engaged in infrastructure development through out the Republic.During the process, the M.L.O government shall encourage the allocation of 30% work to local companies in each area, in the building of roads, bridges, government buildings,clinics,hospitals, schools, colleges,shopping malls, new towns and cities.All these projects shall be done in collaboration with the private sector. All employment opportunities shall be for citizens of the country in that particular area.
iii) Conscious that Bulawayo is centrally located to serve not only its towns, cities , farming and mining communities and new resettlement areas but provide transport linkages to countries like South Africa, Botswana, Zambia, Malawi and Zimbabwe through the train and bus transport systems. The government would also encourage private sector participation in the provision and the building railway systems and introduce tram city transport and railways to link towns and cities.
iv) There shall be new toll-gates to be built to raise money for roads development network and rehabilitation of existing net works.
4.0 Border Controls and Management
i) The M.L.O. government shall create new border control management systems to prevent illegal immigrants into the country but allow smooth flow of goods and people and well documented immigrants into the country.
ii) The Republic of Matebeleland government shall open 2 new border post one in Qwe Qwe border post to be called Eguqeni Border Post to allow smooth flow of goods and people from and to Zimbabwe.
iii) Considering that The Republic of Matebeleland shall share a long border post with Zimbabwe, the M.L.O led government shall open another border post along the border with Zimbabwe near Masvingo town in Zimbabwe which shall be called Umgandani Border Post.
4.1 Labour and Social Welfare
i) All employment opportunities in the country shall be available to all its citizens who qualify for the open vacancies.
ii) There shall be a prescribed minimum wage for all industries
iii) The unions shall be encourage to be created in all industries so as to cater for their welfare.
iv) The M.L.O. government shall provide for the payment of a suitable grant to all its unemployed citizens without pension who are above the age of 60 years and all its different able body and child headed families.
v) Expatriates shall be given special permits to last the duration of employment with the proviso that there shall be a local to understudy such expatriates during that period.
4.2 Media
i) The M.L.O. government shall provide both public and private print and electronic media to co-exist
ii) Each province shall be encouraged to have its own radio station and television services and newspapers.
4.3 Sport
i) The M.L.O. government shall promote all sports and provide sporting facilities through out the country
4.4 Foreign Relations
i) The M.L.O. government shall create and promote friendly relations with all foreign governments and international organizations and open up and maintain diplomatic missions in designated countries around.
ii) shall observe and uphold the principle of non-inference in the internal affairs of other countries
iii) promotes the rule of law and human rights , respect for international law and support peaceful resolutions of conflicts.
iv) The Republic of Matebeleland shall establish diplomatic relations with Zimbabwe government to promote friendly relations and peaceful co-existence between the two states .
4.5 The Monarchy
i) Recognizing and conscious that the Matebeleland State evolved as a kingdom prior to its destruction, its restoration shall assume the status of The Republic.
ii) The status and powers of the Monarch shall be defined in the Constitution of The Republic of Matebeleland.
4.6 Resettlement and Housing
i) Conscious of the loss of property and valuables that were looted by the British imperial agents and by the Zimbabwe government and later forcibly resettled in barren and tse tse fly infested areas, the people would need to be resettled and allow the current land to be opened up to wild life farming, conservation's and other economic use. All resettled people shall be given Title Deeds by the government for the land allocated to them to allow people to develop their areas and be able to utilize their properties as collateral security when the need arise.
ii) The resettlement would lead into new towns and cities and allow the government to provide low cost housing, electricity, running water, sanitation, tarred roads, trams or trains ,schools, colleges,hospitals and modern shopping malls and banking facilities
4.7 Industry and Commerce and Public Enterprises
i) provide friendly and viable economic policies to drive commerce and give birth to new industries and sustain old industries that use and respect science and technology
ii) encourage export oriented industries, joint ventures and direct foreign investment
iii) promote buy Matebeleland and employ Matebeles
iv) Show case Matebeleland produce in international exhibitions around the world
v) promote and create space for small and medium enterprises
vi) promote efficient and corrupt free public enterprises
vi) promote import substitution wherever possible and value addition
4.8 Aviation
i) provide, maintain and continually upgrade aviation facilities in the country .
ii) Establish Matebeleland Airways
iii) Establish open skies policy and allow competition in the domestic market.
4.9 Zimbabwe s Debt
i) Zimbabwe has a current debt of US$11,70billion and still growing which has accumulated over the years and part of it attributable to brazen and rampant corruption.The Zimbabwe government shall solely remain responsible for the debt and The Republic of Matebeleland would not be responsible nor participate in the amortisation of that debt as much as nation of Matebeleland has not received any reparations for gross abuse of human rights and genocide suffered all the years.
If the Zimbabwe government is ready and committed to pay its reparations to The Republic of Matebeleland for gross abuses of human rights and genocide perpetrated against the nation of Matebeles, then the government of The Republic of Matebeleland would assume responsibility for the portion attributed to the Wankie Thermal Power Station, whose cost would need to be verified by some independent and reputable firm of Chartered Accountants.The nature and character of reparations to be paid by the Zimbabwe government shall be determined by the government of The Republic of Matebeleland.
5.0 Corruption
Transparency International has ranked Zimbabwe among the top 10 most corrupt countries in the world for more than ten consecutive years amid adoption and acceptance of corruption and theft from government, public organizations and non-governmental organizations as a normal and acceptable culture by the Shona people. There is no shame or remorse for stealing public funds but celebrated as great achievement and shrewdness for economic empowerment. Very disgraceful indeed.
i) The above ambitious state of the Republic of Matebeleland would be able to realize its full potential and care for all its citizens and experience exponential economic growth only if the government exercise zero tolerance to corruption.
ii) The Matebeleland economy has the potential, everything being equal , to grow up its GDP to over US$100billion dollars in 20 years time as long as corruption does not have a breathing space.
iii) To enforce zero tolerance to corruption, the constitution of The Republic of Matebeleland shall provide for the following
a) That corruption shall be prescribed as an offense that is considered a serious crime and repugnant to the values of the nation of Matebeleland.
b) That anyone tried and convicted for corruption that involves a monetary value exceeding Mad Onehundredthousand ie Ma$100 000 shall face a mandatory sentence of death by lethal injection.
c) That anyone tried and convicted for corruption involving the monetary value between Mad ten thousand to Mad onehundredthousand ie Ma$10 000 to Ma$100 000 shall face a mandatory sentence of life imprisonment with no consideration for parole.
d) That anyone tried and convicted for corruption involving the monetary value less than Mad ten thousand ie Ma$10 000 shall face a mandatory sentence of ten years with hard labour and no consideration for parole.
e) That anyone tried and convicted of drug peddling in dangerous drugs that includes but not limited to cocaine, heroine, mandrax and other such drugs that would harm the society shall be sentenced to death by lethal injection
5.1 Religious and Traditional Affairs
i) All ethnic groups of The Republic of Matebeleland shall enjoy the right to religious worship and observe and practice their religious beliefs as long as it does not harm the nation and pose a threat to the constitution of the Republic.
ii) Every ethnic group shall enjoy the right to use, observe and practice their traditional and cultural beliefs as long as it does not offend the constitution of the Republic.
5.2 Health and Family Affairs
i) The government shall provide affordable national health insurance for all its citizens particularly the poor.
ii) Build provincial and district hospitals and health care facilities in each province
iii) Equip all health facilities with modern medical paraphernalia
The nation of Matebeleland must be aware that they have no option but to commit themselves in this noble agenda to restore Matebeleland Statehood so as to access all the wealth and opportunities that are envisioned in this Notice and manifesto. Over 500 000 jobs shall be created in the first year of Matebeleland independence and all those jobs belong to all the bonafide citizens of Matebeleland. No one would fail to secure a job as many would be employed by the Central and Provincial governments while some would be absorbed by the parastatals, while others shall be employed in the private sector while those with entrepreneurial acumen and drive shall be assisted to form and run their companies. All patriotic and willing retired chief executives and company directors shall be engaged by government to transfer their skills into small and medium enterprises .
These are your jobs and these are your opportunities that demand you to commit yourself to contribute to the liberation of Matebeleland territory from Zimbabwe. Throw away your garments of fear and seize the shining armor of patriotism and valour and demand your freedom and sovereignty from Zimbabwe and use whatever means necessary to secure it.It is noble and the right thing to do. No one would free us and no one would come from elsewhere to liberate us but ourselves. Independence and sovereignty has never been donated or given freely but has to be demanded and sacrificed for by all.Traitors and sellouts will not be tolerated.
All the countries that gained their statehood were never given a licence to do so nor authorized by anyone to do so. It was never easy nor given on a silver platter. There were many challenges and unpleasantries along the way and ours can not be an exception. They suffered some indignities and excruciating pains but spurned on by patriotic desire to be free and independent ,trudged on to liberate themselves against all the odds staked against them.
You, Matebeles have a rich and proud history that stands unblemished in annals of history for standing against oppression and tyranny.
You can still do it today .
Why would you Matebeles not do the same and regain your independence and sovereignty ?
It is possible and it is doable
Why would you not emulate others and enjoy your freedom and access to God given resources in your territory that has been used to empower the "first class citizens" of Zimbabwe ?
Why would you want to continue to be abused and treated as second class citizens in Zimbabwe and governed against your will yet Matebeleland is there for you to provide with all your needs and expectations once liberated from Zimbabwe.
The world will not sympathize or entertain your pleas and cries for being segregated and marginalised in Zimbabwe if you refuse and ignore this clarion call for you to stand up and effect this Notice of Demand for the Restoration of Matebeleland Statehood.
Ask not what Matebeleland will do for you but what you can do to make Matebeleland gain her independence and sovereignty.
We invite the Zimbabwe government to find courage to engage Matebeleland Liberation Organisation Supreme Council to reciprocate and effect this Notice through dialogue and peaceful means as the alternative would be very costly to both sides and is unnecessary.
May the Almighty God grant Matebeleland independence and sovereignty and bless the nation abundantly.
Thank You
Siyaphambili
Izenzo kungemazwi
Paul Siwela
President
Matebeleland Liberation Organisation
Sikhalelani Sikhalela Izwe Lethu
Sikhalelani Sikhalela Izwe Lwethu
Elathathwa Elathathwa YiZimbabwe
Elathathwa Elathathwa YiZimbabwe
Malibuye , Malibuye Izwe Lwethu
Malibuye Malibuye Izwe Lwethu
Sizibuse Sizibuse KwaMthwakazi
Sizibuse Sizibuse KwaMthwakazi
Source - Paul Siwela