News / Press Release
Southern and Eastern Africa Regional Technical Meeting on Emerging High Impact Trans boundary Crop Pests and Animal Disease
14 Feb 2017 at 10:12hrs |
Views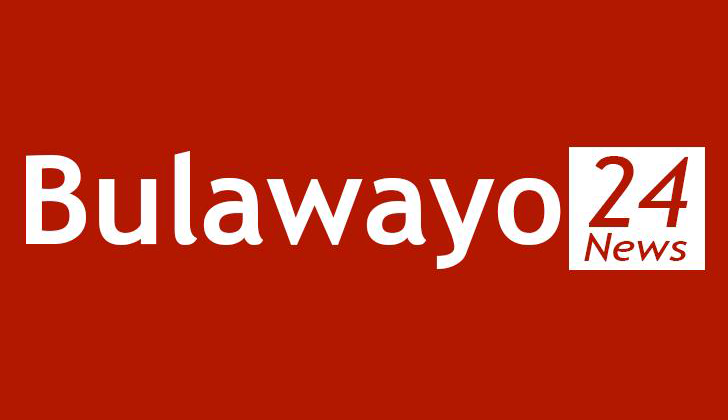 The Minister of Agriculture, Mechanisation and Irrigation Development, Zimbabwe – represented here by the Permanent Secretary Ringsong Chitsiko.
Representatives from the Southern African Development Community (SADC)
Representative from the World Organisation for Animal Health (OIE)
Director of the International Red Locust Control Organization for Eastern and Southern Africa Mr Moses Okhoba
Government officials from [Angola, Botswana, Lesotho, Madagascar, Malawi, Namibia, Rwanda, Seychelles, South Africa, Tanzania, Uganda, Zambia and our hosts Zimbabwe];
Development Partners;
Colleagues from FAO HQs, Decentralised Offices and fellow UN agencies
Representatives from the private sector;
Non-governmental Organizations (NGOs);
Ladies and gentlemen.
It gives me great pleasure to welcome you here today to the Regional Technical Meeting on Transboundary Crop Pests and Animal Diseases. This important meeting has been convened to discuss appropriate responses to emerging transboundary crop pests and diseases that are threatening crop and livestock production and as such, the prospects of what would otherwise been a very good agricultural season, this year.
I am pleased to note that the meeting has brought together participants with extensive knowledge and experience on the response and management of transboundary crop and livestock pests and diseases from a wide range of Government and non-governmental sectors, development partners, private sector, research, academia and civil society.
Ladies and gentlemen, we are all acutely aware that transboundary pests and diseases of crops and livestock are a major threat to our region. Allow me to highlight a few examples.
As we speak the region is facing outbreaks of the Fall Armyworm. The scientists have a big name for the pest - Spodoptera frugiperda, to distinguish it from other similar pests such as the African Armyworm (Spodoptera exempta). This pest is new to the region and has its origin in the Americas.
The pest has damaged maize in a number of countries in the region and appears to be moving into the region in a north to south trajectory. What is of particular concern is that the pest has affected countries that are the main producers of maize, a key staple for most of southern Africa. The governments of affected countries are rightly concerned about the danger posed to agriculture and food security by these new caterpillars.
In addition, governments and farmers have incurred huge costs in the efforts to bring the pest under control. Although the actual costs and damage caused by the pest in the different countries are yet to be fully ascertained, it is estimated that this could contribute to reductions in maize production among the most severely affected farming households and thereby presents a huge threat to food security.
Apart from maize, Fall Armyworm can also affect some pasture crops, an aspect that can negatively impact on the availability of livestock feed and grazing in the region.
Ladies and gentlemen, apart from the Fall Armyworm, the region also faces a number of other crop pest threats. The tomato leaf miner Tuta absoluta, a serious transboundary pest, has caused serious losses, and disrupted tomato trade between some countries in the region. I must also mention the recent alert from The International Red Locust and Control Organization for Central and Southern Africa which warns that the region faces a potential locust outbreak following observed increases in population of the pets in its traditional breeding areas.
In the livestock sector, the Highly Pathogenic Avian Influenza H5N8 which has been reported in many areas of the world, mostly in the Northern hemisphere, so far, has broken out in Uganda, killing thousands of migratory wild birds and has spread to domestic poultry with high mortality reported. This transboundary disease poses a serious threat to the poultry industry - a sector upon which millions of people, particularly in rural areas, depend for their livelihood and food and nutrition security.
Southern Africa is at high risk of the disease due to its position along the migratory pathways of wild birds and the ongoing rainy season provides wetlands around which migratory birds tend to congregate. I am pleased that colleagues from the FAO Emergency Centre for Transboundary Animal Diseases (ECTAD) and EMPRES who have been working with governments and other partners to create awareness and build capacities to respond and to prepare to respond to the disease in the event of an outbreak.
Apart from HPAI, the region has also had to contend with repeated outbreaks of other trans boundary animal diseases (TADs), which threaten livelihoods, food security and public health. These include diseases of trade importance, such as foot and mouth disease (FMD), which has negatively impacted on livestock production and market access and cost governments millions of USD in control efforts.
The rainy season is also associated with increased activity of vectors for diseases of animals that affect humans such as Rift Valley Disease (RVF). It is therefore my hope that this meeting will help to share information on TADs threats, assess the preparedness and response plans and capacities and make recommendations on addressing any gaps.
Ladies and gentlemen, outbreaks of transboundary crop pests and animal diseases in Southern Africa and the magnitude of their impacts should provide benchmarks upon which the region should mirror itself in terms of its early warning, preparedness and response capacity. And whilst individual governments can respond to protect agriculture based livelihoods, I am sure you will agree with me that regional approaches can be more effective and less costly so long as we have better information sharing and use of existing regional platforms.
It is therefore imperative for Southern Africa to strengthen its preparedness and response capacities for transboundary crop pests and animal diseases through enhanced partnerships for early warning, early action, adaptive management actions and enhanced information exchange in accordance with regional and international standards and guidelines.
In respect to the Fall Armyworm and other priority TADs, resources are required to strengthen surveillance, monitor the behaviour and impacts of the pests and diseases in the short, medium and long term in order to quantify the damage potential, as well as develop sustainable management solutions for the Southern African environment.
To achieve this, we need participation by all key stakeholders including government decision makers, farmers themselves, research and academic institutions, extension services, diagnostic laboratories as well as the private sector.
The FAO commits to working with governments, SADC, OIE, IRLCO and other relevant stakeholders in the region so as to strengthen preparedness and response capacities to transboundary pests and diseases as well as other shocks. We need to use our collective capacities to put up systems that will strengthen the resilience of our farmers and their farming systems to the threat posed by transboundary pests and diseases.
Ladies and gentlemen, in meeting here in Harare at such short notice we have as individuals, institutions and organizations collectively demonstrated our readiness to respond and rally together when faced with the threats of crop pests and livestock diseases. This is commendable. I would also like to let you know that, we as FAO, have received numerous requests to attend this meeting from people, organizations and the media from all over the world - including the Americas where the Fall Armyworm originates. Due to time related practical considerations it was not possible to accommodate all the requests.
Finally, I would like to take the opportunity to thank the Government of Zimbabwe for its hospitality in hosting this meeting; SADC and IRLCO-CSA for support in realization of the event; United States Agency for International Development (USAID), United Kingdom Department for International Development (DFID) and the African Solidarity Trust Fund (ASTF) for the financial contributions. I also thank the media for the very important role they played in informing the world about the evolving situation in the region.
With these few, remarks, I would like to end by wishing you active and fruitful deliberations
Thank you.
Source - Dr. David Phiri - FAO Sub-regional Coordinator for Southern Africa