News / Press Release
Beyond change of govt in Zimbabwe - Aspirations and expectations
28 Nov 2017 at 13:21hrs |
Views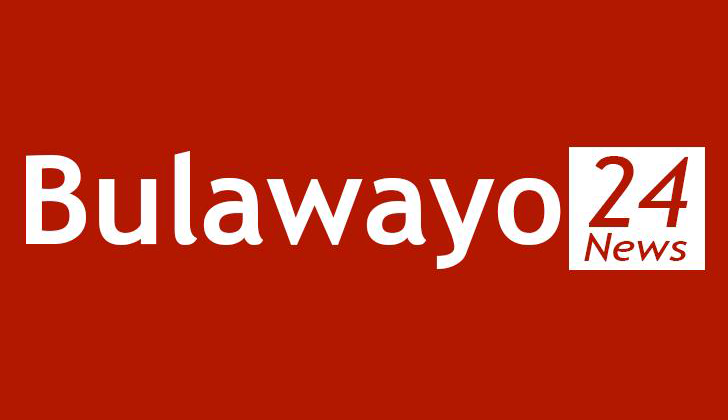 A ZAPU perspective
In the aftermath of events in November of 2017, events that ushered in a new dispensation in Zimbabwe, ZAPU remains cognisant of societal fears, aspirations, interests and expectations that come with these. As instigator and prosecutor of the liberation movement and struggle, and as subscriber and promoter of human rights, constitutionalism and democracy, ZAPU, together with the people of Zimbabwe share the happiness to the end of a dictatorial era of the previous government that has held the country hostage for the past 37 years. We celebrate and embrace the opportunity this development presents the country to start afresh, recall, recapture and relive those values of the liberation Strule and nation building.
As believers and subscribers to nation building, we remain cognisant that this can only be achieved through promotion of equality across the divide. There are only three ways the government of Zimbabwe can ensure equality among its citizens. First one is discarding the centralist government system and implementing full and unqualified Devolution of Power in compliance with chapter 14 of the constitution. ZAPU is highly expectant the new administration will abide by the supreme law of the land and expeditiously implement a devolved governance system, starting with establishing the long overdue provincial councils that will preside over provincial governance affairs in full. By giving all equal power to make decisions on matters affecting particular people, equality, fairness and transparency is easily achieved aspects that have been missing in the previous government. ZAPU believes in local leadership, to give local solutions to local problems unlike the immediate past government that thrived on appointing acolytes of those in power who instead of representing the people and their interests to the authorities, represented the voice of dictatorship to the people.
Second is a comprehensive constitutional reform agenda to be undertaken under leadership of the incoming administration. The bulk of Zimbabwe's problems emanated from the high degree of unconstitutionalism on the part of the previous government. For thirty seven years, we witnessed sheer disregard of the constitution to selective adherence at the dictatorship convenience. Property rights were violated with impunity, with elections being held under dubious conditions at every turn. The mother party therefore calls on the next administration to embark on a wholesome constitutional reform to realign the country with dictates of the supreme law of the land. Chief among the areas that need urgent attention are electoral reforms, parastatal reforms, state owned and controlled media and security services sector reforms. Compliance and conformity to the highest standards of accountability and independence must be attained in the above as a matter of urgency. This must be done in pursuance of professionalism in the sectors, to give dignity to the most important state institutions. These will be a foundation to a complete reform agenda that will bring the country back to collective people rule under a constitution owned and followed by all Zimbabweans, with the incoming administration only providing leadership informed and riding on servant ship and stewardship on government policies.
To complete the circuit on nation building, the new administration must expeditiously and sincerely operationalize the National Peace and Reconciliation Commission to look into all past violations and violence on our people. An impartial national healing process must be undertaken for violations such as Gukurahundi, Murambatsvina and all episodes of electoral violence since 1980. It is necessary to consider administration of rehabilitative justice in all cases, accompanied by truth telling, rehabilitation of property, lives and communities. Of paramount importance is compensation to victims and survivors of these atrocities. Unlike the one sided pronouncements already made for compensation of white commercial farmers, we feel victims of state sponsored violence and rights violations also need to be prioritized in terms of compensation.
Another important area of high expectation by ZAPU is the economy. We would support and contribute to a concerted effort by the incoming administration to speedily rebuild the Zimbabwean economy that has been the major casualty of thirty seven years of mismanagement under the previous government that, as mostly noted over the years, failed to implement economic policies that favoured growth. This was mostly caused by the dictatorship preoccupation with attaining, retaining and abusing state power to sustain the notorious regime. The destruction to the economy led to unprecedented levels of unemployment currently hovering above 90%, further creating an impoverished nation where over 85% Zimbabweans are living in extreme poverty. Leadership values and ethics were thrown out of the window, with corruption, nepotism, patronage and deification of leaders taking all the space in the room that housed government.
For our economy to turn around, the incoming government must recapture values and ethics of leadership with elected or appointed leaders representing all citizens regardless of political affiliation. A country first approach must be adopted, with leadership at all levels being accountable and upholding all the principles of good governance that will overspill into transparent and patriotic economic stewardship by the new administration. Collective economic policies, that induce and sustain growth of the economy must be adopted and collectively implemented, ensuring all citizens are afforded equal opportunities to partake in the economic activities. The patronage and nepotistic approach that was the order of day must come to an end. Political affiliation must never again be qualification to participation in the country's economic activities as this has created and fed the abject poverty currently obtaining in Zimbabwe. State national institutions must never be abused especially by those in power for personal gain as has been the norm under the previous regime.
As pillar to economic rebuilding, the incoming government is expected to address social and economic justice through processes such as total eradication of corruption, addressing the public debt through a National Debt Audit. The Reserve Bank Debt Assumption Act must be reformed with the country re-engaging the international financial institutions. Acts of corruption as committed during the previous thirty seven years must all be investigated and prosecution take place wherever necessary. Re-engagement with the international community must be of high priority, adopting economic policies that encourage foreign direct investment to flow into the Zimbabwean economy, coupled with respect, protection and promotion of property rights. Foreign direct investment has been a missing ingredient in our economy due to hostility to the international community at the instigation of the former president.
We are confident the new administration needs no reminding that inclusion of youth and women in all social, political and economic activities. We also are confident they will domesticate the United Nations Convention on the Rights of Persons Living with Disabilities Policy in all they undertake as government through a consultative and participatory process inclusive of all these important groups of our Zimbabwean society. This can only be achieved through appointment of representatives of the three groups to all levels of government with full secretariats made from the concerned group sector and budgets, topping it up with a deliberate affirmative system in legislature where a quota is extended to youth and persons living with disability in parliament.
ZAPU is expectant of a paradigm shift by the new dispensation as regards to human rights through a movement towards constitutionalism, democracy and upholding the rule of law. Impunity that characterized the former administration must be ended and condemned. A deliberate and urgent institutional reform agenda must be undertaken and this should include the repulsion of POSA and AIPA, DE politicisation and professionalization of public and state institutions. Access to social services such as health, education and food aid must be depoliticized and made available to all who need them. Natural resources in the country should be made equally accessible and available to all citizens. Processes such as land audit, minerals audit should be undertaken to ensure and correct unjust and unfair land redistribution and looting of mineral wealth in different parts of the country leaving locals displaced and poor.
ZAPU, being a big contributor to the freedom of this country, calls for implementation of constitutional provisions on freedom of expression, right to information and media freedom. AIPA and the Criminal Law Codification Acts must be amended and aligned with the values and aims of the freedom and liberation struggle agenda. The freedom of the media must be respected with harassment of media practitioners ending. The Mass Media Trust and Zimbabwe Broadcasting Corporation must be transformed from being a mouthpiece of the ruling party to being a national broadcaster that accommodates all voices as the country unites in rebuilding Zimbabwe. The licencing regime needs a complete overhaul so as to open up broadcast media through non-partisan issuance of broadcasting licences to the three broadcasting tiers of community, public and commercial.
The above, as collection of national aspirations which the new government must deliver to the people of Zimbabwe, presents a huge task to the incoming administration. Single handedly, the new government may not perform to satisfaction which will be nothing but short-changing the long suffering nation. ZAPU therefore advises the incoming president to seriously consider roping in all stakeholders in the country and work together in a transitional window that will usher in reforms and stabilize the economy as the country prepares for a democratic process that will address legitimacy issues that have haunted our country for so long. Legitimacy issues arose from a series of disputed elections where the regime of Robert Mugabe was constantly accused of electoral fraud and violence. As roadmap to correcting this, an all-inclusive transitional authority could be put in place so as to prepare the country for an electoral process that is owned and involves all our people of Zimbabwe as a collective. We anticipate free, fair elections that are predecessed by comprehensive electoral reforms as dictated by the country's constitution and SADC guidelines on Democratic elections. Our polls must be open to all observers who may wish to observe them. Independence and demilitarization of ZEC must be ensured to guarantee credibility of the electoral processes our country undertakes. Freedom of association must be guaranteed and promoted so as to water the tree of democracy that ZAPU anticipates and hopes was a resultant of the events of the eight days in November 2017, marking the end of a dictatorial era and usher in in another glimpse of hope and self-correcting by the nation.
Source - Iphithule Maphosa