News / Press Release
1893 MHRRM on another Matebele 'Gukurahundi' Genocide Demo in the UK
12 Jan 2018 at 20:45hrs |
Views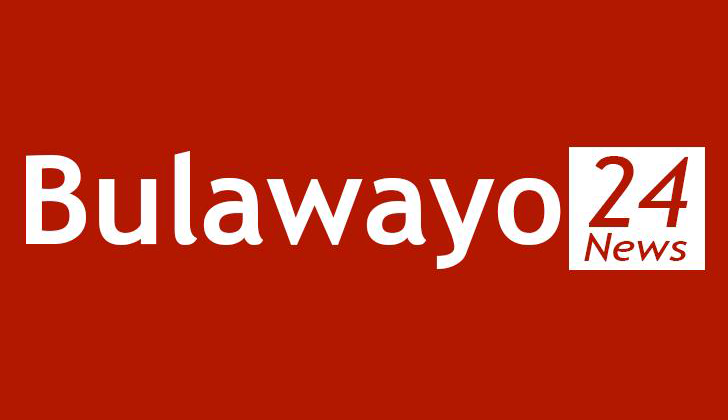 The 1893 Mthwakazi Human Rights Restoration Movement's (1893 MHRRM's) supreme organ, the International Board, hereby announces that its 1893 MHRRM's UK Chapter will be holding another Matebele "Gukurahundi" Genocide Demonstration against the Zimbabwean government on the 10thFebruary 2018 as part of its year rolling programme.
The Demonstration will once more take place outside Zimbabwe's UK embassy, the Zimbabwe House located at number 429 Strand, London, WC2R 0JR. The demonstration will take place from 1pm to 5pm on this day. The nearest train station is Charing Cross, London.
The Genocide protest demonstration will once more be blessed by several speakers from Matebeleland organizations, high profile personalities and by representatives from various suppressed and subjugated Nations of the world.
In 1983, the then Government of Robert Gabriel Mugabe unleashed a North Korean trained crack unit called the 5th Brigade of Zimbabwe in Matebeleland. This unit caused a lot of untold suffering in its genocidal forays in our territory and turned Matebeleland into its ethnic killing fields and into its ethnic "rivers of blood". The result was the death of between 50 000 to 100 00 law-abiding and God-fearing Matebele people. Thousands endured torture and rape of unimaginable proportions. The survivors remain traumatised, enslaved and held hostage in Zimbabwe by the same tyrannical rulers who committed and continue to commit heinous crimes against them.
At the time of the genocide, the military-imposed President of Zimbabwe, Emmerson Mnangagwa made statements that fuelled the genocide, such as,
"Blessed are they who will follow the path of the Government laws, for their days on earth will be increased. But woe unto those who will choose the path of collaboration with dissidents for we will certainly shorten their stay on earth.'
- MINISTER OF STATE SECURITY EMMERSON MNANGAGWA, 4 APRIL 1983
To this day, this ethnic cleansing and Genocide continues unabated under different forms and guises including cultural and linguistic genocide as well as the brazen confiscation of Matebele Land. The Matebele rights and that of others are violated with impunity. Any form of protest or assembly invites beatings and arrests from the security services.
The disruption of the SAPES policy dialogue on Matebele Genocide in Harare on Thursday by the regime's supporters, genocide denialists, minimalists and minorists, where iconic liberation stalwart Dumiso Dabengwa, Human Rights Lawyer, Sipho Malunga, the son of the late iconic Zapu leader, Sydney Donald Malunga and Eleanor Sisulu, the daughter of South Africa's ANC late iconic Liberation hero, Walter Sisulu were panelists must be condemned by all Human Rights Defenders.
Of great interest as well is the heckling of Eleanor Sisulu. It must be noted that the precursor to the Matebele Genocide saw the killing of ANC's uMkhonto weSizwe comrades in their bases in Zimbabwe as well as the targeted killing of ex-ZIPRA combatants in the army and those who had been demobilised. It is therefore not surprising that Zanu PF has targeted Eleanor Sisulu as well in this heckling game and denial of space for the discussion of the Matebele Genocide.
A week ago we saw the abduction and torture of the Mthwakazi 8 Youths from the Mthwakazi Republic Party. After that we saw the police armed to teeth preventing King Mzilikazi II's right to hold another meeting at Nyamayendlovu area.
Therefore during this continued unfolding dangerous militarization of a government in Zimbabwe, we observe with alarm and dismay a growing army of cantankerous Genocide Denialists, Minimalists and Minorists of all shapes and sizes in social media as well as vigorous and frivolous attempts by some governments and some media outlets to sanitise this genocidal regime. As this is done, the regime is currently responding to the Matebele who seek to demonstrate and assembly peacefully with the only language it knows best, the language of daylight abductions and torture and brute force while wooing the international community with a promise of a "a new era", an "era" which is another error of judgement on the part of some governments that are seeking to hug and sanitize this genocidal government.
But the truth of the matter is that the Matebele Genocide must boomerang on its crafters and implementers. Our voice must help fuel this Genocide boomerang on its perpetrators, implementers and its supporters including its Denialists, Minimalists and Minorists of all shapes and sizes. We therefore make an appeal to the Matebeles, friends of the Matebele and anyone who is horrified by this genocide to come and join us on the 10th February 2018, 1pm to 5pm outside the UK Zimbabwean embassy once more to send a strong message to the world that tyranny must not be rewarded. The time to fold our hands and stand aloof on issues that concern us has gone. Matebele patriotism is being re-awakened. Be part of that re-awakening process. Do not be left behind. IsiNdebele esihle sithi, "umntwana ongakhaliyo ufela embelekweni".
But we must all know that every generation has its own unique battles, mandates and struggles. This issue is our unique generational mandate, unique generational battle and unique generational struggle to deal with once and for all. Therefore, let us attend in huge numbers and change the dynamics at play. The sands must shift. The geo-political geography must change. We have a patriotic duty to serve Matebeleland and its interests. Matebeleland cannot serve us until we serve it. The cause is great and inspirational.
We also make a special request for those who will attend to bring in candles that will lit on the day as well as various banners that speak to the Matebele Genocide in terms of messages written on them.
Those who know little about the Matebele "Gukurahundi" Genocide are advised to click the following links below to learn more about the it.
After this Demo, the Movement will be setting its eyes on organising the first Diaspora Matebele Genocide Conference in April/May 2018 in the UK. Announcements will be made nearer the time.
We thank you and God Bless Matebeleland!
The following are the contact telephone numbers for any queries regarding the 1893 MHRRM and the above Demo.
Tel: 07889422695/07763305905
Released by the 1893 Mthwakazi Human Rights Restoration Movement's Information and Publicity Department
Source - 1893 MHRRM