News / Press Release
No imposition of candidates in Magwegwe constituency
01 May 2018 at 06:57hrs |
Views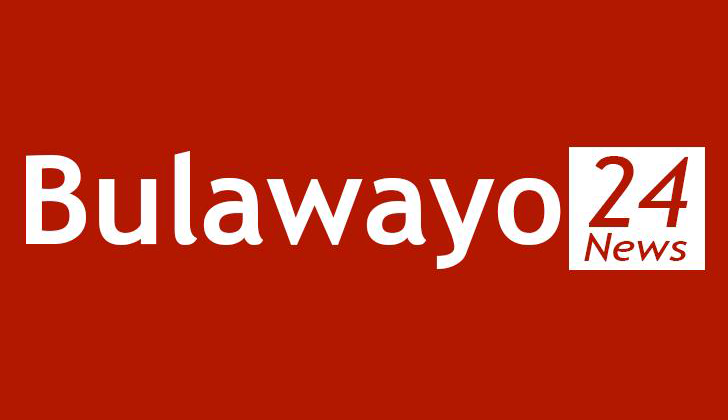 Movement for Democratic Change-T
Harvest House
44 Nelson Mandela Street
Harare
Zimbabwe
15 April 2018
The President -Nelson Chamisa
The Vice President - Elias Mudzuri
The Chairperson - Morgan Komichi
The Secretary General - Douglas Mwonzora
The Bulawayo Province Chairman - Gift Banda
The Bulawayo Province Vice Chairman - Dorcas Sibanda
The Bulawayo Province Secretary General - Dina Adams
The Bulawayo Spokesperson - Felix Mafa
The Bulawayo Organising Secretary- J Sithole
The Treasure General - Nick Brown
REF: NO IMPOSITION OF CANDIDATES IN MAGWEGWE CONSTITUENCY
Greetings to all the responsible MDC-T Office bearers. Please take this letter as a serious matter. Do not worry about our English but listen to facts.
We the residents of Magwegwe Constituency have agreed upon that we will NEVER and NEVER accept the imposition of Candidates in the forthcoming Harmonized Elections. We believe and subscribe in the strength of the people who reside in the Constituency and have the aspirations of the electorate not political shopping of "Candidates" bent on maximizing on the failure of ZANU PF in Matabaleland. For how long should be Matabaleland and Bulawayo in particular be a launch pad for egocentric non-Bulawayans maximizing on ZANU PF failures in this region? Sicela abantu abalolwazi ngenswelo lokuhlupheka lenhlungu zabantu hatshi abokuza (we want people who have the core of the constituency plights at heart). We are tired of political maggots who dream any Constituency in Bulawayo is a highway to political maternity.
Sikhathele ngokufukamela amaqanda angacacadiyo (we are tired of keeping eggs that do not hatch). Advocate Nelson Chamisa A.K.A"Wamba Dia Wamba"voices from Matabaleland are saying listen to them for they know "... Indlela eya emadlelweni..." We cannot allow Hon Anele Ndebele & Gono (at least for the moment to ruin our victory). Once bitten twice shy. An adage for ages but a mirror for generations. Gono stays in Pumula East and is only coming to this constituency all because he has kids and in a relationship with a daughter of a sitting councilor Monica Lubimbi Ward 29. He is not known by the community. How can he represent aspirations and desires of the people of Magwegwe, same as Anele who once in a Quarter of a decade purport to represent people's hopes dashes away like the morning dew. Honorable Anele Ndebele, has played the people of this constituency into fools. He owns a house in Mahatshula and does not stay in Magwegwe. He was one person imposed to the community by Thokozani Khuphe at the expense of Mafa who was not bending to Khuphe MDC-T Matabeleland dynasty. Anele is a representative who does not communicate with the electorate, as his mobile is always unreachable. He only parks his vehicle at his parent's home and dashes away with a different car to Mahatshula, leaving a note that he is going to Harare, which is a deliberate deceptive move.
We further have non-performing Councilors in the constituency who are Madumani Ward 18 and Lubimbi ward 29 who has been there for 10years and still gunning for a third term. In these years there have been in these positions, there have been serious corruption, maladministration and nepotism where the elderly and the unemployed members of the community do the community litter cleaner, which is supposed to be rotational. It has been observed that in ward 18 and 29 these two councilors second only their bootlickers, children and relatives who in turn after getting paid will grease the hands of the incumbent, so that they'll be retained to the job. For example,
i. In 2017; the BCC Magwegwe North servicing of new stands, people who were employed at Asphat Construction company were made to pay US$50 to Lubimbi and Erick Gono the Construction Supervisor via Lubimbi's daughter who is in love with Gono. Genuine applicants were denied employment. This led to a lot complications amongst the residents. That has brought the party into serious disrepute.
ii. In 2017, drainage cleaners were forced to thank the councilor Lubimbi by giving out US$30 per month for two months. This involved 10 workers. It the means that Lubimbi benefited $600 in 2 months.
iii. For the past five years the perennial litter picking and seasonal grass-slashing workers have been paying her $20 every month in the 6 months per year they are employed.
- The big question is; how are such people going to lead the people as they are contesting the next elections?
- Where is the difference with stinking ZANU-PF corruption? It is high time councilor Madumane and Lubimbi pack and go. WE SAY NOT TO CORRUPTION AND NEPOTISM UNDER NAME OF MDC-T.
The CV submission for the primaries candidates was done amid chaotic scenes resulting in the closure of the MDC offices. This was during the Khuphe fiasco of who owns the office. The District Chair Women (Emenia Moyo), District Chair (Anele Ndebele), District Organiser (Mbemi), Ward 18 Chair (Mildred Ncube), Ward 29 Chair (Michael Ncube) who had the information did not disclose it to the constituency, safeguarding their personal interests.
i. Emenia Moyo, Mildred Ncube, Michael Ncube, Mbemi have left for Khuphe faction.
ii. How can Anele Ndebele as a sitting MP and someone who is always busy, be the Chair of the District? It leaves a lot to be desired in power usurping.
iii. How can the Ward Councilors be the Chair of the Wards? It leads to further power usurping and absolute corruption, resulting in obsolete process change.
iv. Why is MP Ndebele silent about the corruption-taking place if he is for the people?
v. CVs were therefore, submitted on the streets of Bulawayo, particularly 6th Avenue inside someone's vehicle.
vi. We demand that the party has to reopen for the CV submissions for the particular wards 18 and 29, for councilors and that information should be communicated in an open protocol to serve transparency and accountable manner. Lest the party looses heavily through protest vote in the forth coming elections. Remember Matabeleland and Bulawayo in particular, we rather vote for a cat if our aspirations and hopes are not listened to. If this man made crisis is not tackled, will lead to the sprouting of independent candidates who will then split the vote. We implore to the MDC leadership please listen to voices of the people on the ground.
We have the custodians of our Cultural heritage, our Chiefs. Chiefs in Matabaleland cannot work with people who are incognisant with the values and principles of our daily plights, Culture, History and Heritage. We demand custodian recognition and representation not "imported representation", just because we want to remove ZANU PF from stolen power. Honourable Advocate Nelson Chamisa with your education, we believe you do understand what is the meaning of devolution as it is one of the MDC-T and MDC Alliance objective. This is what the whole of Matabaleland is demanding from you and your leadership. Walk the talk. Even our fellaz in the ZANU PF "Club of Victors" have sang the same hymn. Honorable, we're different as we postulate for CHANGE which our revered leaders the Late DR. J. M. NKOMO, LOOKOUT MASUKU, CHITEPO, TAKAWIRA, DR MORGAN RICHARD TSVANGIRAI & AMAI SUSAN TSVANGIRAI (RIP) fought for. We demand "Servants from the Community for the Community to the Community", because it is For Us By Us.
FIND ATTACHED BELOW WARD 29 PROTEST OF JULY 2017 BY WARD 29 RESIDENTS.
Link:
https://bulawayo24.com/index-id-news-sc-national-byo-114014.html
WATCH: Magwegwe residents want councillor out
by Staff reporter
14 Jul 2017 at 07:12hrs | 422 Views
RESIDENTS OF Magwegwe West suburb in Bulawayo yesterday staged a demonstration, demanding that the area's councillor should resign with immediate effect. Placard waving residents marched along the streets of the suburb and accused Clr Monica Lubimbi of wayward behaviour, nepotism and unfair labour practices.

The ward 29 councillor's jurisdiction encompasses Lobengula West 3, Magwegwe North and Magwegwe West. Last month, residents wrote a petition to the Government and the Bulawayo City Council, accusing the councillor of nepotism and extortion after she allegedly employed eight people from the same family in council's paid community sweeping groups.

Chairperson of Magwegwe West Residents Association Mr Roy Sithole led the protestors who were chanting that Clr Lubimbi was not fit to be their leader. "She is totally lost and has failed us as a community. We demand that she immediately resign from her post. She is selective in her leadership as she employs people from Magwegwe North where she stays and excludes us. The worst thing is that when a resident in Magwegwe West is bereaved she doesn't attend," he said.

Mr Sithole said he doubted Clr Lubimbi was qualified to occupy her office before he called on the Government to make it mandatory for prospective councilors to have five Ordinary level subjects. "Let me say that the Ministry of Public Works and National Housing should make it a prerequisite for prospective councilors to have passed five "O" levels including English Language and Mathematics. Our councilor can't even read and fails to interpret council minutes and policies. This is really letting us down as a community," he said.

The secretary for the Bulawayo United Residents Association (Bura), Mr Njabulo Dube, said they were disappointed by Clr Lubimbi's wayward behaviour. "We invited her here but she never bothered to come and doesn't want to meet us as a community. We are like orphans while we chose her to represent us," said Mr Dube.

He said they had drafted a petition which would be copied to Minister of Bulawayo Metropolitan Province Nomthandazo Eunice-Sandi Moyo, Local Government, Public Works and National Housing, Saviour Kasukuwere and the Bulawayo Mayor Mr Martin Moyo.

Contacted for a comment, Clr Lubimbi said she was in a meeting before hanging up. In 2007, the local authority came up with a poverty alleviation scheme backed by a full council resolution. Locals would be hired within their wards under two different programmes, a perennial litter picking and seasonal grass-slashing programme which usually takes place between June and December. The premise behind the initiative was to help vulnerable residents and needy residents in a particular ward with a rotation based style being implemented.

In essence the scheme was meant to cater for the elderly rate payers who in most cases are failing to pay rates and to cater for orphans. Residents alleged that Clr Lubimbi does not have a community committee to assist her in carrying out her duties and demanded that she should set up one. "She only works with one guy from Ward 18, Erik Gono which raises suspicions among the residents," said a resident who declined to be named for fear of reprisals.
MAGWEGWE CONSTITUENCY CONCERNED RESIDENTS SIGNATURES
Source - Magwegwe residents