News / Press Release
'New dispensation', same old lies
22 Jul 2018 at 09:44hrs |
Views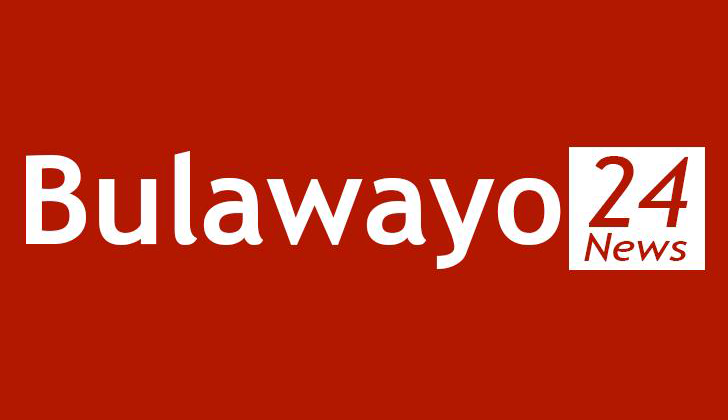 Ag shame! On the 6th of July I came across a shocking Sunday Mail headline screaming ED creates 60,000 jobs. I was in the sprawling border town of Beitbridge. Being one not to quickly believe or write off assertions without subjecting them to empirical verification, I approached a group of six airtime vendors plying their trade just outside the Total service station from which I had come the periodical. Upon enquiring on whether any of them knows of anyone who got employed ever the ascendance of ED in November last year, the answer was a resounding no. I then suggested to them that the news headline was thus a big lie to which one of them objected. Instead, he advised, ED's government had conducted a census of the airtime vendors countrywide and published it. Laughter followed his suggestion then a quick silence. I then concurred with his humorous suggestion but then went on to ask whether any of them had commenced vending airtime in or after November last the response of which was negative as all of them had been in the trade for some years now. Conclusion, no jobs whatsoever created by ED! I then coined the moniker ED six for the group.
Such are typical lies Zanu has churned out every election season ever the infamous Mugabe promise to ferry manure with helicopters for Masvingo folks. Just a while ago ED was at his best again claiming that he is failing to meet the demand for his pair of scissors to cut ribbons at the official opening of companies. Then he was officiating at the opening the Pepsi plant in Harare. But where else has he been invited to commission any other new business venture? Additionally was the Pepsi venture launched during his tenure? 60,000 jobs created at Pepsi alone?
Remember ED came to power with the zeal of a toddler that has just discovered how to walk promising heaven and earth within his first hundred days in office. Alas problems cannot be solved with the same level of awareness that created them Einstein famously advised. The man ED has been in cahoots with his predecessor for about half a century thus he is just a Mugabe-lite. Two hundred days into his tenure as coup leader, bank leaders have become longer, crooks still call shorts in his government, companies are closing shop and the macro-economic policy regime is still as clear as mud!
Ever heard of a company called Karo Resources (Pty) Ltd investing in platinum in Ngezi and creating a whooping ninety thousand jobs? Yes hitherto from a hitherto serene and credible Winston Chitando. But having joined the kingdom of thieves called Zanu PF, he has to all intents and purposes lost all his dignity. Coincidentally I had already read about Pouroulis family-led company's intention to sink 4, 2 billion investment in Zimbabwe in the Mining Weekly 8-14 June. Their present handicap is that they, like any other investor are waiting for the holding of free and fair polls before they can invest in the country. Their assessment of the prospects of free and fair elections is dim as the ED has acceded to only one of the ten demands by made by the opposition. As for the 90,000 jobs, the Mining Weekly fell short of providing any such estimates.
Similar deceit and dissimulation underlie ED's claim that the country's Zimbabwe is open for business mantra with hotels are always brim full with investors seeking audience with him. Yet the British investor Kenneth Vincent Grant-Coker who intended to sink a hundred billion investment in the country was driven like a reveller after a Bacchanalian orgy by the country's immigration authorities on the flimsy grounds of him having overstayed. His own version of the story is that he refused to pay a bribe demanded by the Obert Mpofu-led department crooks to extend his visa. Reminiscent of the Mugabe-era, therefore, Zimbabwe is still open for shoddy deals not genuine business ones. As for those foreigners filling our hotels as claimed by ED, my guess is that they are either mainly bona fide tourists enjoying the country's sunshine or undercover journalists trying to further understand the croc.
And the scourge of corruption, the man promised to come down heavily on known crooks like a tonne of timber bricks. Result, very hot air indeed! Saviour Kasukuwere who fled the country with a litany of charges on his head is back in the country free like a bird. Ingnatious Chombo, Chipanga and Undenge who had heavy charges against them are similarly almost scot free. Levy Nyagura who stands accused of providing a degree to Grace Mugabe pro bono still heads the country's most valued university. The promise to cage land barons has not materialised either since we have never had of the incarceration of their godfather Frederick Mabamba of Chitungwiza. ED's own nephew Tongai is rumoured to be parcelling land left, right and centre illegally so in Southlea Park. And the awarding of a lucrative tender to one Mary who is reported to have grabbed an Arda farm- empowerment Grace-style. Talk of a new dispensation.
The opaque macro-economic policy regime that spooked investors during the Mugabe era continues unabated despite claims to the contrary by the ED junta. It claims to have scrapped the 51% local content requirements on foreign-held investments but concurrently maintaining the 51% requirement on gold and diamond mining. But why? Because ED has gold mining claims in Kwekwe we hear. Constantino has interests in diamonds in Chiyadzwa we are informed and Tongai Mnangagwa has gold mining deals with Jonathan Samukange and the Chinese in Makaha, Mudzi where I am standing at the MDC Alliance's parliamentary candidate. Self-interest preservation Mugabe-style I affirm. ED claims that a total of 6 billion dollars worth of investments have reached our shores since his infamous take over last November. His lieutenants assert that only half of that has in fact been invested. Whom then do we believe and where is the proof of such investments? Asiyazi!!!
After trying in vain to reign in cash shortages we heard some loud noises of threats to arrest forex dealers from one Patrick from Headlands. As usual the noise fizzled out and the dealers still rule the roost. The reserve bank governor also responded by banning banks from dealing with Golix the country's sole Bitcoin trader effectively sealing the fate of the company that has since relocated to safer trading destinations on the continent namely Kenya, Rwanda and South Africa. As if high on the recently legalised international herb, ganja, the same John has commission research into block chain technology the same which underlies Bitcion and similar initial coin offerings. Panonetsa. We are quite accustomed to the commissions from the Nziramasanga Commission on education, the Sandura Commission on the Willowgate scandal, the commission on the looting of war veterans funds bottom line being nothing done afterwards. With fraud prevention detecting mechanisms such the triple ledger as by-products of block chain technology I wonder whether the current regime would be keen on adopting it.
Not to outdone, the bespectacled Prof Murwira was recently beaming with confidence flanking yours sincerely ED while lying to the nation about setting up innovation hubs at local varsities, a buzzword from countries with functional economies wherein companies fund such. One wonders whether the country's two remaining adults in the room namely Delta and Econet will be in a position to fund such. Furthermore with the banks unable to provide funding for the start-up ventures, tech ventures such as Golix who help fill that void. Most probable result will be the incubation of such innovation hubs and the graduates of such join the ED six to sell airtime.
The following Sunday's Sunday Mail quoted ED promising yet more jobs in the pipeline. Wednesday he landed in Beitbridge and promised yet more jobs from among other areas the Kunzvi Dam in Goromonzi which I last heard of in 2005 from Joice Mujuru using it as election bait again. Supa Mandiwanzira claims that a hacker got into the Zimbabwe Election Commission's database and stole the proprietary information of the registered voters. The question is how then did such information end up in the hands of Zanu and why use ill-gotten information to further the party's own strategies? Truth and known to me is that the country's cyberspace is quite porous and committing such acts is quite simple since it has the highest number of unprotected internet protocols. With dudes from the olden days such Supa and George Charamba heading initiatives at the ministry, what more do you expect? It seems every minister has a mandate to compile a list of lies from own ministry!!!
The list is endless but I hope the electorate is watching. Man who runs behind a car will get exhausted but man who runs in front of it gets tired, said Confucius. Better run in front of the Zanu car of lies, get tired and as the Shona adage goes, the forest provides for the one who is tired, for once vote for the MDC Alliance come 30 July.
Source - Ishemunyoro Mupokosera: MDC Alliance Candidate for Mudzi South Constituency