News / Press Release
ZAPU Presidency Appalled by the violence and brutality
25 Jan 2019 at 13:26hrs |
Views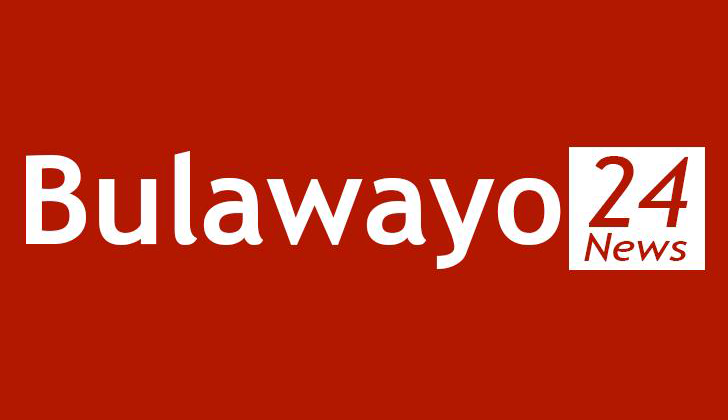 The Presidency of ZAPU unreservedly condemns the violence that has been going on in our country. It is an unacceptable abomination. We are dumfounded by the childish finger pointing and scapegoating. These have been concretized by wanton arrests, mass beatings and tortures by the army, the police and the ZanuPF armed militia. What has even shocked us as the leadership of our party is that there are reports of murder. So far 12 have been confirmed dead. Dozens are in hospitals. Many are said to be in safe houses separated from their families. Many more are nursing injuries from savage beatings from the government forces and ruling party armed members. Some people have been severely assaulted just for being brothers of some activist. There are reports of mass rapes allegedly by members of the security forces. Up to 23 women including under aged girls have reported sexual attacks such as rape by members of the security forces. As ZAPU we have experienced this type a military onslaught by the army and armed ZanuPF supporters before. It is obvious that the Gukurahundi demon has never been cast out hence it is appearing again.
We find it even more dangerous that the army has issued a statement disassociating itself from some barbaric atrocities being perpetrated by some men in uniform. It has even gone on to urge the public to report these uniformed rapists. So is this ZanuPf government in control of the levers of power if the so-called rogue elements can use military uniforms and guns in broad daylight with brazen impunity? Can the SADC, AU and the UN tell us that we have a legitimate government which charges a looting unemployed youth with treason but fails to apprehend a single suspect in a live assassination attempt bombing of the state president, two vice presidents and the entire senior government ministers at a rally at White City Stadium during election campaigns. To think that this government can protect its poor citizens when they fail even to bring a single suspect to a court of law for an attempt on the lives of the state presidents is beyond imagination. Can we say there is rule of law? Soldiers in full army uniform shoot unarmed civilians protesting in Harare on the 1st of August 2018 but nobody is charged for the killings? Is this a government of the People By the People? Is our government a competent government? Can the SADC, AU and the UN tell us that indeed the citizens in Zimbabwe have a responsible government? So really what is going on we ask? Perhaps the only person who can give an answer is non-other than George Charamba who adamantly justified the carnage. The defenseless people of Zimbabwe are riling under a gruesome military subjugation.
The actions of the ZanuPF military junta confirm arguments that the Mnangagwa regime is illegitimate. Mowing down civilian's willy nilly at any given time is a sign that the rulers have no confidence. They are ruling by the gun. We are convinced that the solution lies in the establishment of a Transitional Governing Authority. This is the only way to halt the carnage. The people will always resist any system of governance that they have not voted for. Arresting them, primitively beating them, raping their wives and daughters and even killing them will not forever silence them. It is only by engaging them that there can be a solution.
We are astounded by George Charamba's rejection of any possible talks. Our President Doctor Dumiso Dabengwa has said it before that Zimbabwe will only move forward if there is a Transitional Governing Authority created as a result of a wide consultation. ZanuPF blames what they call "MDC Alliance affiliated groupings" for the massive anti-government protests that took place last week. This blind arrogance can be very dangerous. Civic society protested including thieves who looted and stole. It was not a political opinion but a protest against an increasingly vicious socio-economic situation that has become unbearable. People everywhere became restless and desperate. Even some ZanuPF members are reported to have been arrested for looting! It therefore goes without saying that there must be talks that include everyone, the churches, the civic society, representatives of the industry and commerce, labor representatives and all political parties. A bunch of greedy individuals cannot and will never end our economic crisis. They can and will kill more unarmed people but they will never solve the economic problems. The ZAPU leadership has been engaged in talks with fellow Zimbabweans and just as they overwhelmingly put the Devolution of Power in the Constitution, they now want peace, progress and development. This can only come with the immediate creation of a Transitional Governing Authority. No genuine investor wants to put his money in a country governed by men and women who have armed themselves against their people.
Finally, the people of Zimbabwe need regional and international support. SADC, the African Union, the United Nations and other progressive forces must help the people of Zimbabwe. The evil giant apartheid regime of South Africa politically collapsed because it was internationally rejected and isolated for its racism. Even the Ian Smith racist government crumbled because progressive forces all over the world rejected it. The liberation movements got support from some democratic organizations. ZanuPF has been murdering people and there have been excuses and explanations from some places. We see that hypocrisy by some members of the international community is costing the lives of our people. We call upon those who love social justice to help the people of Zimbabwe create acceptable governance.
Source - Mkhululi Zulu, ZAPU Presidential Spokesperson