News / Press Release
Urgent Funding Appeal for Bulawayo Boreholes Drilling Project
27 Sep 2020 at 18:26hrs |
Views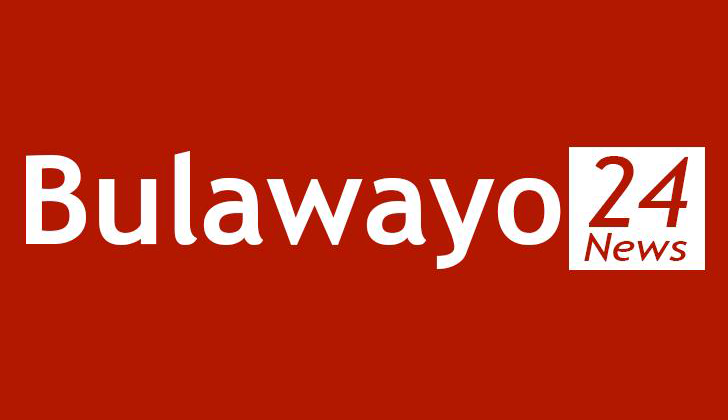 The 1893 Mthwakazi Human Rights Restoration Movement (1893 MHRRM) hereby makes an urgent public funding appeal via
GofundMe platform
for Boreholes Drilling Project in 3 nominated institutions in Bulawayo, Matebeleland, Zimbabwe due to severe drought leading to a serious water crisis in the City. The Movement has produced a video of this urgent appeal, together with 3 nominated institutions, which can be accessed on the provided GoFundMe link and on the Movement's website: www.1893mhrrm.org. The funding Appeal total is $17 000 for all 3 boreholes to be drilled urgently in all the 3 nominated institutions.
The Movement has nominated the following institutions to play its small part in urgently addressing the water crisis shortages in these institutions and their local townships. The institutions are eNtembeni Old People's Home located in Luveve township, Thembiso Children's Orphanage Home located at Emakhandeni township and Enkundleni Centre in Entumbane township. There are various reasons the Movement has considered for the nomination of these institutions.
Entembeni Home has been nominated due to the fact it has vulnerable elderly who are experiencing periodic severe water shortages. The need for a borehole is therefore urgent. The elderly need to be cared for in an environment that has a sustainable and reliable water supply. Therefore, having a borehole in this institution will benefit them hugely as well as benefit surrounding local Luveve communities.
Thembiso Children's Orphanage Home is a home for orphaned children and it is vital that these children and the staff looking after them have a reliable and constant supply of water. A borehole in this institution will benefit the children hugely. Local Emakhandeni communities are also expected to benefit from this initiative.
Enkundleni Centre, a Black Umfolosi Imbube and Cultural Centre is centrally located at Entumbane in Bulawayo. It has surrounding townships of Enjube, Ematshobana, Empophoma and Emakhandeni. These townships, like the rest of Bulawayo townships, are experiencing severe water shortages due to a severe and devastating 2019/2020 drought in Matebeleland. The Centre is therefore strategically located to have a borehole that will serve the surrounding townships and communities.
Since May 2020 the Bulawayo City Council has had to limit access to tap water to once a week due to severe 2019/2020 drought in Matebeleland. The dams that supply Bulawayo City, Zimbabwe's second largest city, are almost dry. The levels for remaining 3 functioning dams are dangerously low at between 20-30% while the 4th dam went below 6% water capacity and has been decommissioned by the City Council. This has forced residents in various townships to try and access water in unsafe wells as the taps run dry, putting everyone at a higher risk of health hazards from water borne diseases such as diarrhoea, cholera and typhoid. Already some parts of the City of Bulawayo are experiencing outbreaks of diarrhoea and typhoid and there have been deaths recorded so far. Therefore, this appeal is urgent as there is a crisis in Bulawayo.
Above and beyond the issue of severe and devastating drought in Matebeleland and poor economy in the country, year 2020 has seen an outbreak of Covid 19 pandemic all over the world. Currently Bulawayo and Matebeleland in general are leading with Covid 19 infections as Bulawayo and Matebeleland are transit travel zones to South Africa, Namibia, Botswana and Zambia and then Central Africa with many travellers passing through.
Residents in the City also spend a lot of time looking for water and food in groups, defeating the social distancing healthcare guidelines on preventing Covid 19 infections. Covid 19 infections are rising in Bulawayo day by day and the situation looks grim.
Therefore, as indicated above, the water situation is currently a serious issue of concern in the city as water supplies are restricted and yet water is a basic daily need for human survival. There is a water crisis in Bulawayo.
Consistent lack of access to clean, safe and reliable water is a serious health-hazard. It also affects all aspects of daily living. Life has become extremely difficult for the elderly, children and the general communities in Townships without predictable water supplies. Looking after the elderly, children and caring after them in residential homes has become a huge challenge. Households in the general communities in townships are also finding it hard to look after their families without water.
The Covid 19 pandemic requires high standards of cleanliness to prevent infections. As we all are aware, the pandemic prevention guidelines involve constant hand washing and self-distancing. These prevention strategies cannot be adhered to by residents when water is a scarce commodity and is in demand. The residents are always out looking for water and food.
For the past 4 months, our organization has been distributing water to local Bulawayo townships in partnership with the City council as an urgent response to a water crisis in the City. We aim to continue with the distribution of water until the rains come. However, we are aware that this programme of water distribution to townships is not a permanent solution but an interim and temporal measure meant to meet the urgent water needs of our local communities in various townships.
The Movement therefore invites the public to donate towards this urgent cause to support an initiative meant to contribute towards solving a water crisis in Bulawayo in Matebeleland in Zimbabwe urgently. As already indicated above, there is a GoFundMe platform link that has been set up by the Movement for donations. Donations can directly be made on this link. The second option is the Paypal option that will be found on our website soon. We encourage donors to visit our site on the following address: www.1893mhrrm.org to access the Paypal option in a couple of days.
Standing together in times of a crisis is not an option but an obligation. "Alone we can do so little, together we can do so much" and "Alone we are strong but together we are stronger".
We thank your kindness and may you be blessed abundantly for being part of this urgent Water Crisis Project.
Released by the 1893 MHRRM Board of Directors, 26th September 2020
Source - 1893 Bayethe Board of Directors