News / Press Release
Zanu PF's costly and desperate power preservation
04 Oct 2020 at 07:17hrs |
Views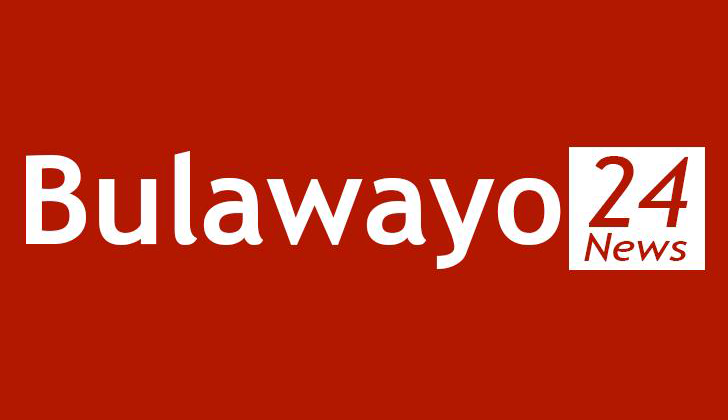 Absolute political power and a persistent quest to preserve it at all cost can result in absolute political absurdity. Men and women who might have spent some time being intellectually trained in institutions of higher learning such as universities can just behave anyhow.
Zimbabweans read the news that the ruling party in South Africa, the African National Congress was coming to Zimbabwe. Obviously, under immense pressure from various sectors in their country, some ANC leaders were even quoted by the press acknowledging that Zimbabwe was in a crisis.
One ANC leader asked "what dignity is there in having some skilled Zimbabweans coming here to do menial jobs …….?" While firmly clinging to their conviction that the 2 parties, that is their ANC and ZanuPF of Zimbabwe are sister liberation movements who shared trenches in the struggle against apartheid, they accepted the reality that the situation in Zimbabwe was worse than being just abnormal but that the country was indeed in a crisis. They were coming to discuss with their comrades about issues of mutual concern.
To many ordinary Zimbabweans, this encounter was yet another social get together where scapegoats would be announced as reasons of Zimbabwe's economic meltdown. Many echoed the sentiments of the EFF leader Julius Malema who predicted that the meeting would achieve nothing because both leaders of the ANC and Zanu PF were "fools and sell-outs only joining up to sell out."
To Zapu and many Zimbabweans it was not really selling out, but the imminent triumph of a deliberate denial of the realities on the ground by Zimbabwe's ZanuPF.
While the 2 claim to have fought the same enemies in the past, it looks like they fought for different reasons. ZanuPF fought to grab power that would enable the ruling elite to arm itself and preserve that power at all costs using many tools including tribalism and brutality against unarmed civilians. Whether the ANC failed to get power in South Africa or they chose to be Africa's most democratic country where there is indeed freedom of expression and association, it is the South African masses who can tell. However, it is clear that tribal supremacy is non-existent in the ANC of South Africa. Nelson Mandela and Thabo Mbeki were Xhosa, Jacob Zuma was a Zulu and Cyril Ramaphosa comes from the Northern Part of the country. He must be coming from a minority tribe. ZanuPF does not account to anyone. They have even massacred opponents as they pleased. They brutalize whoever they decide to at any given time. They can just collect state funds and freely distribute them anyhow amongst themselves. The ANC cannot even dream of that. They used a military jet when they came to meet their sister party in Harare. They were taken to task and they had to pay the money. They account to the people. Their system of governing requires them to do so.
The vast differences between the two manifested themselves ferociously when ZanuPF's Simbabrashe Mumbengegwi clearly disputed what Ace Magashule said at the end of their meeting with ZAnuPF. Mumbengegwi said that the ANC would not come back to meet anyone else other than ZanuPF. Mnangagwa the leader of ZanuPF himself said that he was surprised that there is now talk of the ANC " meeting with so and so". Patrick Chinamasa did not spare his usual venom as he dared the ANC telling them that Zimbabwe was not a South African province and that South Africa is in fact controlled by whites
Instead of expelling the US Ambassador as it had been expected, Sibusiso Moyo had a meeting with the American Ambassador. The ZanuPF media claimed that the US Ambassador had never requested to meet the ANC delegation as Ace Magashule had claimed but had instead toned down his criticism of ZanuPf's gross human human rights abuses after meeting with Sibusiso Moyo.
The psychological antagonism was so evident but not surprising. The ANC still maintains its position saying that it will come back to meet with other Zimbabweans in order to unite the people and have a genuine national consensus that binds all Zimbabweans.
Zapu firmly believes that regime preservation by ZanuPF is becoming too costly, not only to millions of Zimbabweans who are direct victims of ZanuPF's misrule, but to the very foundations of the liberation struggle in the entire region. It is both difficult and very painful to try to find an answer to this question by an ANC official "where is the dignity of a Zimbabwean trained and qualified teacher that is powerless and desperate now and is working as a maid for a white employer in South Africa". As a liberation movement, Zapu is indeed ashamed of having skillfull Zimbabweans working as herd boys in Botswana. So far every genuinely patriotic effort to try and bring political sanity to our beloved country is thwarted.
zapuinformation@gmail.com
www.zapu.org
Source - Mkhululi Zulu - Zapu Presidential Spokesperson