News / Press Release
Inhlokomo rolls up its sleeves
17 Jun 2021 at 09:55hrs |
Views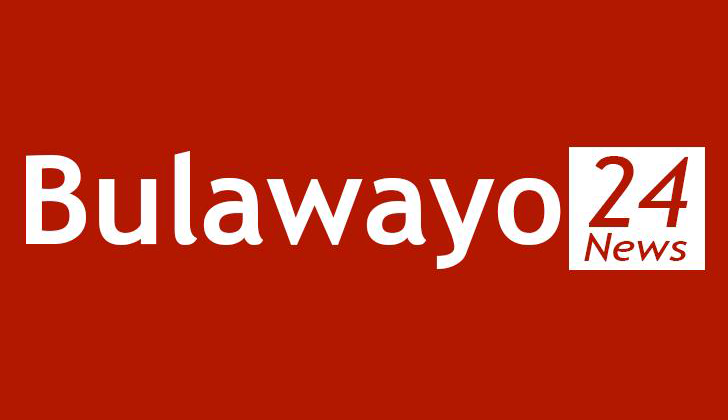 Inhlokomo YeSizwe sika Mthwakazi is rolling up its sleeves and getting hands on by setting regional structures on the ground. After taking a momentary and deliberate pause to give space for the Phutheho Convention, Inhlokomo is setting off the bricks in sprint mode. We could say that they are going rural except that is not entirely true as they have spread their tentacles into urban areas.
On Phutheho
In a spirit of solidarity, Inhlokomo leadership agreed to cooperate with the efforts of bringing our people together in the Phutheho Convention. Inhlokomo remains committed in supporting organisations with our region at heart. Phutheho has clearly demonstrated the desire to empower the people of Matabeleland and Midlands in all efforts to bridge the gap that has been caused by the marginalisation of our region. Phutheho has proposed a comprehensive and all-encompassing programme covering all aspects of social, educational and economic activities of and for the people of Matabeleland and Midlands. The highlight was the much lauded Freedom Charter which captures the need to harness political clout without which everything else remains a pipe dream. Instruments of power or authority are needed to implement the resolutions of the People's Convention. As Inhlokomo YeSizwe we are proud to have mingled with other like-minded organisations and individuals. We are positive that this initiative will bear fruits before long.

The South Africa Launch
The South African province has taken the lead as they prepare for their inaugural meeting this Saturday 20 June 2021. The planned meeting is an in-house meeting for members of Inhlokomo. This will be in accordance with the prevailing Covid-19 pandemic restrictions obtaining in South Africa. We understand this to be a maximum of 50 attendants. Invitations have been sent to concerned individuals including guests and observers. All Covid 19 requirements will be adhered to in order to ensure the safety of our members in particular and wider society in general. This will be the first face to face meeting of the members following productive virtual engagements since the formation of the organisation in March/April 2021. The purpose of the meeting is to formally launch the South African Chapter of Inhlokomo YeSizwe sika Mthwakazi. It will also give the leadership an opportunity to update members on the latest developments. Equally the local membership will have an opportunity to determine the direction of the movement and to identify or confirm major hot points to address.
Meanwhile the versatile Mrs Senzeni Mpofu has set the ball rolling in the Midlands by setting up the first rural branches of Inhlokomo. Two bases have been set up in Lower Gweru and Zhombe districts. Interestingly the Midlands Chapter seems set on establishing themselves as the economic hub of Inhlokomo. On hearing the call to join the pressure group, they immediately identified possible income-generating projects that they want to engage in. These range from raising poultry to tomato-canning industry. They aim to lead the way when it comes to self-help community projects. They are now mobilising for their regional structure and will be hosting a physical meeting once Covid 19 clearance is obtained.
In Magwegwe, the youth are currently pondering the vision proposed by Inhlokomo. It would appear that they, too, want to focus on income-generation considering the high levels of unemployment among the youth. In this they are one step behind the Midlands. Another idea that is being mooted is the action through sport approach. Here the youths will use sport and other cultural activities to shape the vision of their organisation. Youth empowerment will be the guiding factor. Inhlokomo hopes to provide the much needed leadership skills that can lead the youth to be a disciplined yet appropriately assertive wing of the organisation. Focus will be on those activities that help to reclaim the youth's stolen future. This will be done through promoting education and skills training.
The UK is set to have its virtual meeting in early July 2021 to unveil its structure. They have set themselves the tough challenge to source material and financial resources that can be used as injection capital for income-generating projects. As the organisation has no formal funders, the UK members are dipping into their personal resources to help this newly formed pressure group. This mimics similar commitment from our members in other areas where they are self-funding the organisation's activities from their own pockets. Such is the appetite to empower Mthwakazi and its people.
The members in Botswana are still in the planning stages and are yet commit to a date to officially launch their branch. A task force team from Bulawayo has been invited to help set up a branch in Hwange after the Bulawayo leadership shared their vision with them. A date for a formal meeting will be announced in due course.
Stolen Memorial Plaques
Inhlokomo YeSizwe Pressure Group condemns in the strongest terms the sporadic thefts of commemoration plaques in remembrance of the victims of Umbhuqazwe, otherwise known as the Gukuhurahindi genocide. Surely we, the survivors and the descendants of the survivors, should be allowed to mourn our dead. How is that politically undesirable? Over 20 000 dead and more than that number left behind as the walking wounded. Innocent and unarmed civilians killed in cold blood. We were not able to mourn them then and we are not able to mourn them now.
We suspect that those involved in these thefts are wolves in sheep's clothing who look like us, speak like us and behave like us, making it difficult to spot them. By day they are with us when memorial plaques are installed and by night they do their evil acts. Still, we are encouraged by Ibhetshu lika Zulu for persevering and not giving up on this noble task. The Silobela incident could have been the last straw but not so for Ibhetshu lika Zulu. We fully support them and will play our part in helping this work to continue.
There are other reports reaching us that some community leaders are denying their fellow neighbours food parcels for not belonging to a certain party (no prizes for guessing). Whether the food donations come from the state or non-governmental organisations, these should be distributed according to need and not political or ethnic background. In future, Inhlokomo Ye Sizwe might begin to name and shame such community leaders village by village and township by township.
In conclusion, we would like to thank the general membership and sympathisers scattered in our various social media groups. We appreciate your ideas, comments, encouragement and constructive criticism. We are taking all this on board and you will notice that your views are being listened to. We are also aware that our members are eagerly awaiting to embark on the next mission. All we can say here is that it won't be long before you are called to action. Let us attend the meetings in our various provinces where more will be shared.
IYS InfoDesk
Source - IYS InfoDesk