News / Press Release
ZAPU Position on Coalition of Democrats (CODE)
14 Nov 2014 at 08:04hrs |
Views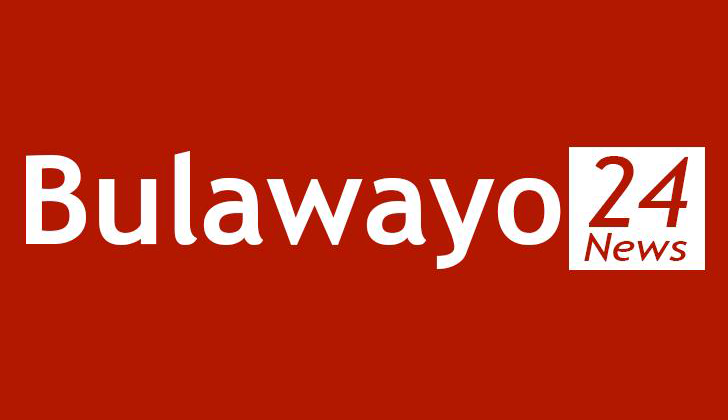 Dr Dumiso Dabengwa, yesterday on the 13th November 2014, at a Press Conference at Bulawayo Press Club spelt out the strategic position of ZAPU when it comes to collaborative working with other democratic parties.
For the first time ZAPU has disclosed that it was in talks with the MDC and MDC Renewal and that it was currently doing a consultative exercise with its membership in the provinces.
"ZAPU's vision is to unite Zimbabweans for the Development of a Democratic State. Throughout its history ZAPU has actively sought union in various forms with other political forces within Zimbabwe in its pursuit of the establishment of a democratic state that respects, promotes and protects human rights as contained in the U.N. Declaration of Human Rights" reads part of the press statement.
ZAPU as an experienced revolutionary Party is alive to the Zimbabwe political complexities and intricacies and from its pronouncements, it seems that it has the wherewithal of ushering a new political dispensation devoid of megalomaniac tendencies which tend to elevate one man over an organisation as witnessed in MDCT and ZANU PF. ZAPU could easily go it alone, as witnessed by its recent increased membership uptake, however, ZAPU knows that the strength is in Unity and working with other like-minded organisations which value and never compromise on democratic principles.
ZAPU is not desperate to get into the coalition nor is it in a hurry. Coalitions should be based on clearly defined principles anchored on democratic values. ZAPU has drawn its red-lines, issues which are non-negotiable. Any party willing to work with ZAPU should take the following factors seriously as ZAPU shall never compromise on these factors: 'Devolution of Power; Proportional Representation; Respect of values and ideals of the liberation struggle; Respect, promotion and protection of Human rights and Electoral Reform'.
It is envisaged that Devolution of power and proportional representation will deal with the Zimbabwe political problem of exclusion and side-lining of other ethnic groups in the country, which in simple terms is called tribalism. Today the country is in this perilous state because of tribalism which ZANU PF unleashed against other ethnic groups in the country. This has effectively rendered them victims of their own machinations as they are fearful that if they let go the long hand of justice will catch up with them. They shall be compelled to let go and the long hand of justice will surely catch up with them, this is not a threat but a promise which shall be fulfilled.
There are two political approaches to managing tribal diversity in the country; Zimbabwe is culturally diverse with identifiable ethnic groups within regions. These political management approaches 'devide and rule' and 'unite to participate' in governance of the country.
The observation is that the ZANU PF leadership and government has always fuelled a system of 'divided and rule' so as to maintain a stranglehold on political power. Mugabe's leadership style is contradictory, primitive and conflicted as he sets his supporters and subordinates against each other by placing them into positions where their ethnic and regional views, duties and responsibilities overlap and are in conflict with those of others. In this way, Mugabe is fostering distrust, bad competition, and infighting among people to consolidate and maximize his own power. The current shenanigans and goings on in ZANU PF attest to this undeniable observation.
A united and multi-political pact based on the concept, 'unite to participate and govern' offers the prospects and means of sharing power for all coalition members. The survival of democracy cannot be based on the primitive principle of winner takes all as this alienates a large constituency. Political parties that would not have won control of the central government may have the opportunity to exercise political power at some lower levels of governance. This system is therefore inclusive because it provides all political groups a share of political power at any level of governance. A multi-political unity embraces and enhances the depth and legitimacy of democracy. Proportional representation will ensure that even the tiniest voices are represented in every level of decision-making and thereby enabling full participation of citizens in the political life of the country.
The common and unfounded assumption amongst a number of people in Zimbabwe is that Matabeleland is the only region which is being marginalized and which wants devolution of power. Evidence shows that people in Manicaland, Midlands and Masvingo are equally marginalized of their political participation, access to economic opportunities and regional empowerment. Like everywhere else in the world the evidence in Zimbabwe is that various political parties have some level of influence in certain regions of the country. These are dynamics and strengths which the opposition political parties aiming to form a coalition should utilise. The driving force will be the need to achieve a well-established and constituted democratic political system in Zimbabwe entrenched in the authority of the citizens and derived from the people's mandate.
Different political parties must now within their political goals embrace diversity and join forces in an honest and pragmatic political union.
Party of ZAPU's ideology is 'human rightsism', this ideology is premised on the need of African institutions to break away from oppressive and coercive institutions, institutions which do not consider the vital role of women in politics and every sphere of life. ZAPU believes that women are human beings and that they are equal to man in every aspect and therefore in order for women to be liberated there should be deliberate policies to enable women to assume positions of power in politics, business, army, education, research etc.
ZAPU will never say 'we will consider equality after we have liberated everyone from ZANU PF', absolutely not, equality is non-negotiable in ZAPU, it cannot be deferred to the future, it needs to be inculcated and entrenched in people's minds and beliefs right now.
ZAPU noted that its prospective partners seem to work from a template of deceit by misleading its supporters. This is telling and a warning sign for ZAPU to be vigilant as the prospective partners may seek to manipulate the coalition to suit their needs not the needs of the citizens. However, ZAPU believes that this is the right time to desist from ZANU PF mentality and politics of deceit. This is the right time for people to bring in new ways of doing politics, normal ways of doing politics and the right ways of doing politics based on honesty and integrity.
ZAPU president Dumiso Dabengwa believes it is not enough for people to choose their national leaders in periodic elections without recognizing people's democratic participation and political power at lower levels of governance. Winner take all has proved that it does not work in the context of Zimbabwe, ZAPU wants more debate amongst political
In order to dislodge ZANU PF it is paramount that a front or platform of coalition of democrats is instituted as a matter of urgency. It is highly likely that ZANU PF will implode or explode before the end of the year through its factional fights. The coalition of democrats should accelerate that process of ZANU PF demise. ZANU PF should never be allowed to regroup under any of its leaders, be it Mujuru, Gono or Mnangagwa. They are all part and parcel of the evil and oppressive system which should be obliterated to give people a fresh and forward looking start.
Source - Zapu