News / Press Release
Why Collet Ndlovu lost to Amen Mpofu in Bulawayo
04 Feb 2015 at 14:11hrs |
Views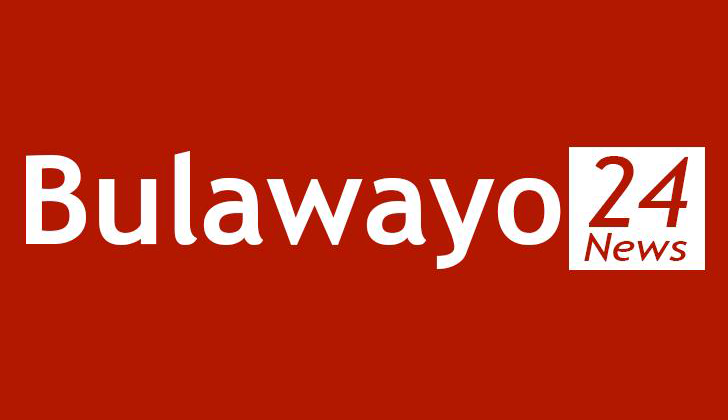 BULAWAYO - It is not shocking and not newsworthy that Collet Ndlovu the Cowdray Park rebel councilor lost to Amen Mpofu the Bulawayo Central councilor and the total number of their votes is less than 150. Honestly speaking as long as the National Organisor of the rebel party an unknown chap Last Maingehama is working on an electoral college of less than 150 in a Provincial election the first think you do after announcing the results is to resign in shame. Renewal leaders must remember that Bulawayo Province is the Morgan Tsvangirai stronghold and Last Maingehama must first visit the Zanu pf offices at Davies Hall. ( did Zanu pf buy this community Hall ... why is its name English and its street name English or they invaded it ) and check if their electoral college has ever changed upwards since Dr Morgan Tsvangirai became the only known and voted President in Bulawayo.
Did you know that Collet Ndlovu became a Cowdray Park councilor just because he was using Morgan Tsvangirai ticket to get votes. This is the most corrupt councilor in the history of Zimbabwean politics and is a common customer at CABS building where the Serious Fraud and CID is based. He is also Ignatious Chombo's blue eyed boy who abused the Hlalani Khuhle/Garikai government housing stands left, right and centre. It is common knowledge ( as the rumour doesn't stop about him) in Cowdray Park that he has 40 plus kids and he doesn't stop making babies wit girls and every child has a housing stand.
Just last year he was involved in a serious Kombis scam where he collected money from 500 residents promising them that they are shareholders but he only registered 13 or less of his close friends and imported 5 kombies with the money collected but only presented 2 kombies at a ceremony that was also graced by the Bulawayo Mayor Martin Moyo ...whose real political career is hanging in the balance as Gift Banda is considered the rightful mayor of Bulawayo than the unknown Martin Moyo.
Politically Collet Ndlovu has reached the end of his road because Cowdray Park has never liked him at all and residents were just waiting for someone to take over. He doesnt attend funeral compared to other councilors and is popular in shebeens where he does his politics.
I just wonder how he entered the Provincial Chairman election race because he doesn't have any supporters in his ward besides his children and his relatives bused from Zhombe his home area to take Public Works jobs instead of taking more of the local residents.
I challenge Hapison Ncube (his son from another woman) and Mitsho Ncube (his close frend ) to reveal Collet's ward structure if any.
For your information there is massive infighting in the rebels party between those aligned to Elton Mangoma (Collet Ndlovu) , Sjpepa Nkomo (Amen Mpofu) and those aligned to Tendai Biti ... even in the Youths Assembly there is bad blood between Themba Nyathi, Thamu Ncube and Promise Mkwananzi.
This is Collet Ndlovu who lost to Amen Mpofu who joined the rebel party 2 months ago. I challenge Last Maingehama to reveal how he is going to match the Morgan Tsvangirai MDC-T Bulawayo Provincial results of 775 for Gift Banda and 435 of Matson Hlalo which were lower than expected because of Albert Mhlanga who later joined the rebels party when his plan to have his rebels team of Hlalo and company voted collapsed.
There is no way a party without a fixed name can get support from Bulawayo where the residents are hungry for change after Gukurahundi, Esap, Murambatsvina and deliberate segregatio from Mugabe's Zanu pf. This is why Amen Mpofu a new comer got 89 votes and Collet Ndlovu got 47.... That is why the rest of their members are thinking of rejoining Morgan Tsvangirai's MDC-T .. buyanini liyeke ubulema baferhu!!! Dont be shy we will welcome you all.
Your proud and ever happy father Morgan Tsvangirai will slaughter the fattest bull for his homecoming prodigal sons and daughters.
And to Amen Mpofu dont you remember refusing to contest the Bulawayo Central Mp position in 2008 and gave it to Dorcus Sibanda because you are not fit to be at that high office? How are you going to bring sanity in your party as the Provincial Chairman of 12 Districts when you know you cant be a Member of Parliament in one District .
2015 IS THE YEAR OF CHANGE AND MORGAN TSVANGIRAI IS THE ONLY HOPE ZIMBABWE HAVE
Source - Polite Musarurwa, MDC-T