News / Press Release
No Reforms No Elections - MDC UK And Ireland
07 Jun 2015 at 06:24hrs |
Views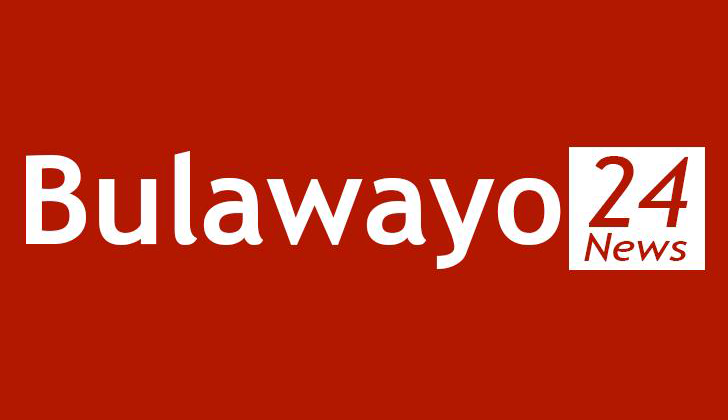 Zanu PF political commissar, Saviour Kasukuwere, had the temerity to tell Zimbabweans that his party dismisses the MDC's call for electoral reforms and even calling on our leader to "go and hang." Besides not exhibiting the dignity that goes with his office as one of the top four leaders of the ruling party and a Cabinet minister, we would remind him that the reforms that the MDC-T is calling for are consistent with SADC Principles and Guidelines Governing Democratic Elections.
They are also consistent with African Union instruments: The African Charter on Democracy, Elections and Governance, the African Union Principles Governing Democratic Elections in Africa and African Union Guidelines on Election Monitoring and Observation, if he cares to read these instruments.
The reforms are also consistent with changes that have already been made to Zimbabwe's Constitution, which was ratified by the majority of Zimbabweans and is now the law of the land. It is therefore an obligation for the Government and its ministers to implement them.
Below are some of the proposed areas needing reforms which the government has already been advised to adopt by the above-mentioned African regional bodies and which we are calling for:
Transparent voter registration, where the register becomes available in its up-to-the-minute form at any given time online - it is only a list and can cheaply easily be securely put on-line for all to see and verify, cheaper than printing reams and reams of paper.
A final electronic voters roll should made available to political parties three months before elections, for parties to agree on and sign off.
Diaspora citizenship is now part of the constitution, and the right of all citizens to vote is also part of the constitution, so what is needed is for the Zimbabwe Electoral Commission to, firstly, commit to this principle, and secondly, seek modalities of how it can be implemented - not to point to the technical challenges as an excuse for not implementing the principle.
Biometric voter identification is now possible in India, with a population of 1 billion, much of that population in rural areas, so there is no reason this cannot be implemented in Zimbabwe.
Delimitation should be done by an independent body, not as was done in 2013 where there was obvious manipulation to dilute urban constituencies with peri-urban ones which were created overnight and people resettled there just in time for the voting, all in in order to manipulate the result in favor of Zanu (PF).
All laws that have a bearing on elections should be aligned to the relevant changes that have been made to the Constitution, including an Independent Electoral Commission and an Independent Electoral Court.
Civil society organisations have already done much work to identify these laws and the necessary changes.
Access to print and electronic mass media is fundamental to democracy and democratic elections, otherwise, how can anyone claim that political parties have equal access to the voters when some parties are using tax-payer's money to pay for their exclusive access to the airwaves and the newspapers.
Partisan usage of soldiers and police must be ended through a transparent security sector reform which ensures that police and soldiers are neutral and that intelligence forces are working for the state, not for a particular political party.
The abuse of traditional leaders which has been highlighted in the on-going campaign for the June 10 by-election must also be ended in line with the New Constitution.
Citizens should have freedom of association, freedom of movement, freedom of speech that is guaranteed in the Constitution and the Zimbabwe Electoral Commission, which should be an Independent Electoral Commission, should have neutral staff to ensure independence, it should be appointed in consultation with all political parties and in a neutral process.
One should be able to vote anywhere in their constituency to prevent, intimidation where headmen are said to sit outside polling stations ticking off their subjects who have voted.
No last minute voting slips should be allowed because we found that they were being printed en-masse in the last election and are still being used. All voting should be done in one day and results announced, at the very latest by the next day.
Election observers should be present from the African Union, SADC, European Union, Commonwealth, the United Nations, local and international civil society and any other respected organised election observers..
SADC military observers, AU Military observers, and UN Military Observers should be present to ensure that whoever is announced as the winner is allowed to take power.
Now, if Mr Kasukuwere thinks Zimbabwe is a lawless jungle where he can just tell the opposition to go to hell, then he should not make any pretencs that Zanu (PF) aims for people to live well in Zimbabwe - these laws that we are proposing are the laws that will eliminate conflict in our society and enable people to live well.
The access to health, clean water and education and high standards of living which he claims Zanu (PF) aspires to will only be possible when there is peace and a growing economy.
We in the MDC-UK will not be deterred by statements such as Mr Kasukuwere's but we will be encouraged to fight even harder for the change that Zimbabweans deserve.
And we will not stop highlighting such backward thinking by Zanu (PF) to the international community, including the British Parliamentarians in our diaspora communities, some of whom are Cabinet Ministers and others Members of the European Parliament where EU policy is made.
The African Union this week is also reminded that the failure of the ruling party to govern democratically has flooded the region, not least Botswana and South Africa, with refugees who are also affecting those countries. African leaders must rise to the occasion.
Makusha Mugabe - Spokesman MDC - UK and Ireland.
Email: pratmdcinternational@gmail.com
Source - Makusha Mugabe