News / Press Release
Bulawayo not venue for Zimbabwe opposition 'vuzu parties'
09 Sep 2016 at 07:12hrs |
Views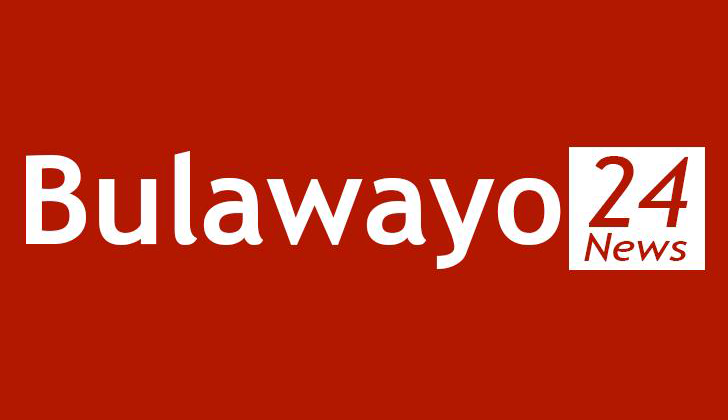 Zimbabwe opposition PDP and MDC T anniversary celebrations that are lined up for Bulawayo starting from this weekend would only provide an opportunity for Blessers like Morgan Tsvangirai and Sugar Mummies like Joyce Mujuru to prey on unsuspecting innocent Matebele teenagers.
PDP anniversary on Sunday at White City stadium will see Superior Shona masters from Harare like President of PDP, Tendai Biti, President of MDC T, Morgan Tsvangarai and ZPF President, Joyce Mujuru and their delegations meet their inferior Matebele vasals; Vice of PDP, Sipepa Nkomo, Vice President of MDC T, Thokozani Khupe and Vice President of ... Oh sorry! ZPF does not have a Matebele VP.
This master and slave convergence will offer the people of Matabeleland a chance to view Shona superiority over Matebele at close range as the above set up shows where real power in the Zimbabwe opposition politics really lies. All the guests of honour and main speakers will be from Mashonaland ie Morgan Tsvangirai, Tendai Biti and Joyce Mujuru.
The second grade from Matabeleland, which makes up the powerless group of deputies will be there to warm the front seats at the high table, watch the proceedings and of cause, wine and dine with their superiors from Mashonaland. Should there be anyone who will be lucky to get a platform from this sorry group, it would just be for the purpose of introducing masters from Harare to the people and in case someone is picked up to address the crowd, their speech will not carry any value and their voice would be of no significance.
All structures of the opposition political parties from Mashonaland resemble that of ruling Zanu-pf where Matabeles play second fiddle to their Shona counter parts, not allowed to occupy highest positions.
Does this mean that Matebeles are so dump, so incompetent that they cannot lead a ruling party or opposition party?
What a shame! There is no name for this kind of rubbish other than tribalism with a capital letter T. This is politics of oppression, this is apartheid, this is pure hatred. Can you believe that this kind of nonsense will be happening right in the heart of Matabeleland, right in the city of kings, right in the capital of Matabeleland. Matebeles treated as second class citizens before our eyes, in the land of our forefathers?
There is no difference between Zanu-pf and the coterie of Zimbabwe political parties like PDP, MDCT, ZPF and et all as they all have and share the belief of Shona supremacy over Matebeles. They are all beneficiaries of Zanu-pf policy of Shona supremacy over Matebeles as their respective party constitutions support this Shona apartheid principle. They are all corrupt to the core just like zanu-pf
This was demonstrated during the writing of the new Zimbabwe constitution where all of them Morgan Tsvangirai, Joyce Mujuru and Tendai Biti failed to back Matebele political aspirations for the restoration of Matebeleland but supported a constitution which does not give political power to Matebeleland.
The currency that would appeal to Matebeleland to trade in is political power which all political parties in Zimbabwe are not willing and not ready to trade and share with Matebeleland until some unpleasantries make them understand our position.
Replacing Robert Mugabe with any of the Shona leaders or a Matebele puppet appointed by the Zezuru Committee of 26 to be Zimbabwe president will not resolve Matebeleland grievance of genocide marginalisation and the corruption that has been adopted as a Shona culture in Zimbabwe.
Replacing Robert Mugabe with any Shona leader without changing the Shona apartheid system which is founded through Zimbabwe constitution is not an answer to Matebele grievances. All is a waste of time and abuse of Matebeles
This is the very reason why Matabeleland statehood restoration must happen yesterday than tomorrow. When opposition parties in Zimbabwe adopt structures and policies of a brutal, genocidal, segregative and oppressive ruling party in their numbers, you know that the post Mugabe era would be far more worse for Matebeles.
Such occasions do not add any value, bring any benefit or good for the people of Matabeleland if anything they bring humiliation, misery, unwanted pregnancies, drug and alcohol abuse. Do you remember Loreta Nyathi story? Blesser, Morgan Tsvangirai impregnated her and abandoned mother and child, it took the courts and long arm of law to force him to accept responsibility and pay maintenance for his illegitimate son, Ethan.
Since the oppostion parties that will meet at White City are composed of MDC and Zanu-pf splinter groups, others like Tsvangirai and Biti will be celebrating 18 years opposition failure as they have collectively failed to effect regime change in Zimbabwe. Others like Joyce Mujuru and Dydimus Mutasa will be celebrating 36 years of participation in the running down of the country, corruption, marginalisation, domination and oppression of Matebeles.
Bulawayo, under MDC T has seen more companies relocating to Harare, Zambezi Water project failing to materialise and more people from Mashonaland being allocated residential stands under controversial circumstances. No sign of development, the present Bulawayo is the shadow of its former self. What is there to celebrate?
Bulawayo, watch out for Morgan Tsvangirai and Joyce Mujuru they like them young and fresh! Bulawayo is not venue for opposition "vuzu parties"
Let them Jamuka in Harare and let us restore our statehood in Matabeleland.
Izenzo kungemazwi!
Source - Israel Dube - MLO Secretary for Information and Public affairs