News / Regional
Dr Brilliant Mhlanga in defence of Stanley Khumalo
22 Aug 2017 at 07:32hrs |
Views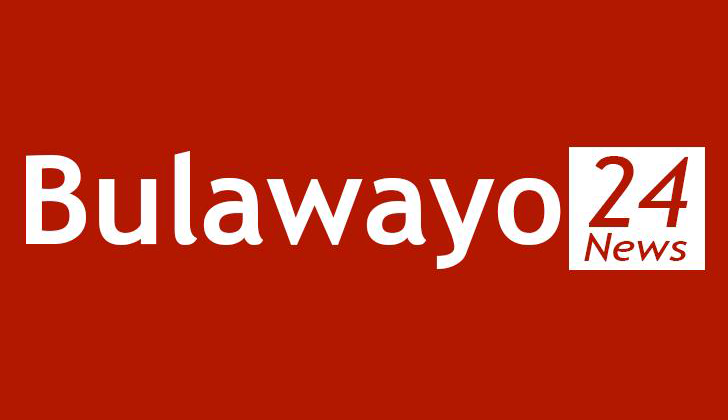 Following the recent publications of two articles, the first was purportedly released by the Khumalos Conference and the second is suspected to have released by Zwide Khumalo. As expected a vicious debate ensued and Dr Mhlanga had this to say:
I have just read that long press release purportedly from some Khumalos. I find it interesting in so far as it presents another angle on the matter of anointing iNkosi yeSizwe. But what is very worrying about it is the extent of our confusion as a people. Second, it shows how disorganised the 'Khumalos' are. The Mthwakazi cause is what it is because of the confusion our leaders have always exuded - both traditional & political leaders. That said, let me also address something that a number of our people have since failed to appreciate. It is a known historical fact that even during King Mzilikazi's time; after the sending off of umtwana uNkulumane, iNkosi often presented an important sign to his iziNduna. The sign was by way of Ukutshiyela one of his sons amathambo lapho ethe wakhukhuza. History tells us that he often shared those left-overs with Lobengula & Hlangabeza, something that caused them to end up conflicting abantwana laba. But again it tells us something - that even iNkosi yoHlanga, uMzilikazi kaMatshobana knew pretty well ukuthi in the absence of Nkulumane ubukhosi could have been taken by any of his other two sons - Lobengula & Hlangabeza. This led to Lobengula's killing of Hlangabeza.
Also it presents us with a clear knowledge of the genesis of this state of confusion. That this confusion is the one that led a lot of abantwana bakaMzilikazi who belonged to izindlu zikaNkulumane lo Hlangabeza to end up in hiding fearing King Lobengula's wrath.
It remains a fact that a lot of people assumed different surnames, besenza umkhuba wokucatsha. Akumangalisi lokho bakwethu. It was a common thing among the Ndebeles.
I have often seen a kind of lack of understanding among our people, which is almost at the level of silliness; particularly, in the way most people choose to treat Stanley Khumalo. By the way, Stanley Khumalo is the only authority to his history, his being and identity. None of us has a right, in the way the Shona people seem to have arrogantly arrogated themselves to determine who or what Stanley is. He knows his history, and it's a fact that he is a descendant of Hlangabeza ababecatshile ko Tshuma. Banengi abantwana bakaMzilikazi abacatshisa ngezinye izibongo. Akumangalisi lokho.
Then who are we to want to be so intolerant to the extent of abusing Stanley Khumalo for openly declaring who he is? And if he belongs to Hlangabeza's house then it's well and fine for him to also stake the claim to the throne because even the fact that Lobengula killed Hlangabeza, his grandfather, was itself a statement of acknowledging that he (Hlangabeza) could have been the King. Otherwise, why did he even have to kill him. After all, abadala bathi 'inkunzi ikhethwa ematholeni.' Stanley deserves to be treated as a Mthwakazian, a descendant of Mzilikazi. His claim is legitimate too.
The only people who can put paid to all these claims to the Throne are those from Nkulumane's family. But since none of them has come forward, we know that even iNkosi uMzilikazi often preferred ukutshiyela uLobengula lo Hlangabeza amathambo okukhukhuza as a sign yokuthi any of them could be King.
Lastly, let me address this seemingly colonial mindset that says we don't need a King. We do need a King. It's good for our cultural, traditional revival and above all identity, as a people. It's important in so far as the cause of Mthwakazi state is concerned. Remember, those in the know say, 'a people without knowledge of their past are like a tree without roots.' They also add that, 'if you know that from whence you come, you are due to live in change.' Remember, we had a functional state when the whiteman colonised our forebearers.
It should be known that the first object of colonisation was to destroy and deny the colonised's culture, sense of being and identity. This was done by way of destroying all the structures they found, and replaced them with theirs from the colonial metropolis. So What they did was to destroy our identity as a people by way of completely destroying the mornachy. They Even ensured that no effort is made to revive the monarchy by encouraging the narrative that King Lobengula just disappeared. But anyone worth their senses would know that the same white colonialists preferred to maintain theirs, while preaching to our own people that they do not need a King; such a stupid thing. And that colonial narrative seems to have gained traction among our people. It's a shame!!
Source - Thulani Nkala